Nuggets respond to Malone's challenge, top Spurs
The Nuggets got their first victory at San Antonio since 2012 on Saturday, responding to coach Michael Malone's challenge to play tougher than the Spurs and evening the best-of-seven series at 2-2.


Sources: TE Watson considering 16th season
Benjamin Watson, who ranks 14th among tight ends in NFL history with 530 career receptions for 5,855 yards and 44 touchdowns, is considering playing a 16th NFL season, sources told ESPN.


Russ gets better of Lillard in chippy Game 3 win
With OKC backed into a virtual must-win, Russell Westbrook cranked up his intensity Friday night, scoring 33 points and aiming plenty of trash talk at Blazers star Damian Lillard as the Thunder took Game 3.


Sources: Lakers want 2nd Lue, Williams meetings
Ty Lue met with Lakers GM Rob Pelinka for about 90 minutes Friday, a prelude to what the Lakers hope will be more detailed discussions with top candidates Lue and Monty Williams as soon as next week, sources told ESPN.


Durant, Green double-technical rescinded
Kevin Durant is now five technical fouls from receiving an automatic one-game suspension after the NBA rescinded a Game 3 double-technical against him and JaMychal Green.


Mike Anderson named St. John's head coach
Mike Anderson has been hired as St. John's coach after the school's first couple of choices to replace Chris Mullin fell through. Anderson guided Arkansas to three NCAA tournament appearances in eight seasons.


Shakur Stevenson's fast rise has Top Rank execs 'nervous'
Featherweight prospect Shakur Stevenson is a confident fighter. And while his team is being cautious with his development, Stevenson will face his toughest fight to date against former junior lightweight title challenger Christopher Diaz.


UNC coach Hatchell resigns after program review
Sylvia Hatchell has stepped down as North Carolina's women's basketball coach after an external review found she had made "racially insensitive" comments and applied "undue influence" regarding players' ability to compete through medical issues.


Yanks drop Smith's 'God Bless America' recording
The Yankees are "erring on the side of sensitivity" and have stopped using Kate Smith's recording of "God Bless America" while they investigate an allegation of racism against the late singer.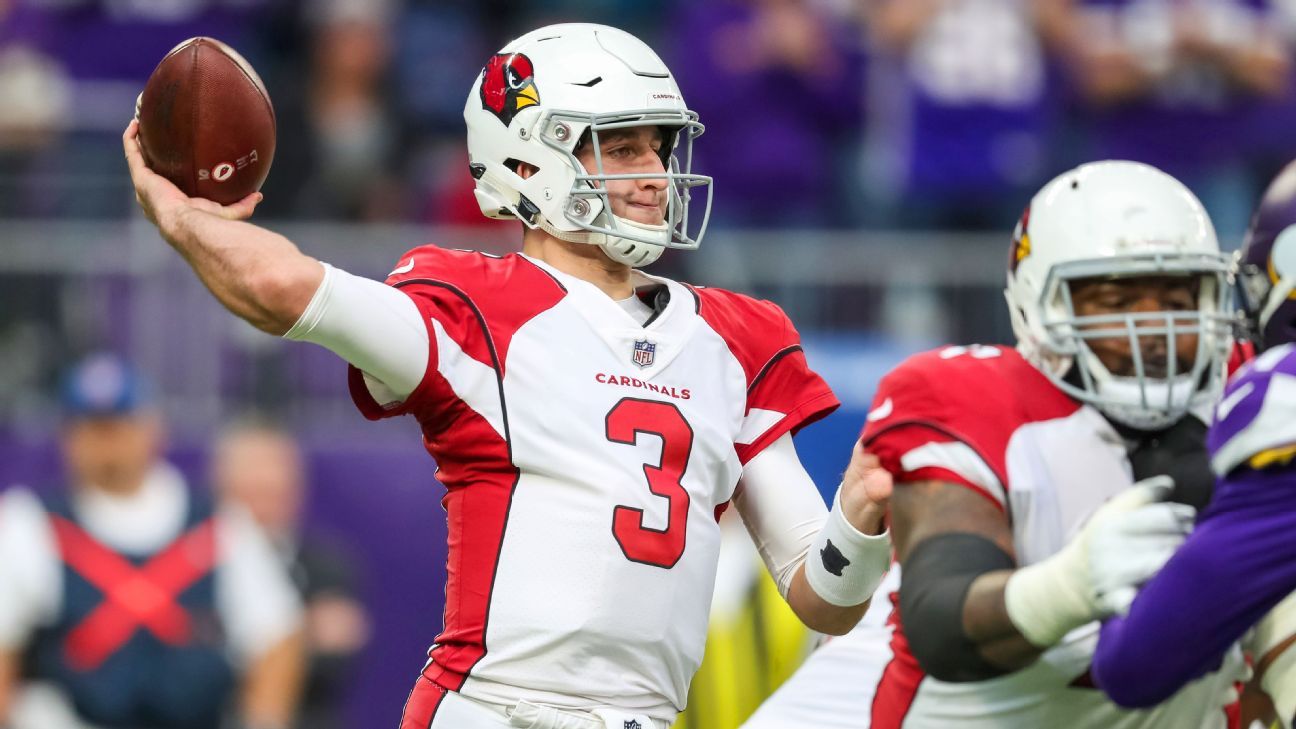 QB Rosen: Uncertainty with Cardinals 'annoying'
As the NFL draft looms, with the expectation that the Cardinals will take Kyler Murray with the No. 1 pick, current Arizona QB Josh Rosen says the uncertainty is "annoying" but he understands that "football's a business."