After being purchased by Fandango in 2016, Flixster Video is officially shutting down. The site has been sending users regular emails over the past several months about the shutdown, reports Android Police. Now, the site is no longer operational, and only points people to its mobile app, which can still be used for getting movie reviews and tickets. The Verge reports: Flixster first announced it was closing in 2016, after being acquired by Fandango along with subsidiary Rotten Tomatoes. That yea


Barbie Will Be Used To Teach Kids To Code
Mattel and Tynker are teaming up to launch seven new Barbie-themed coding lessons this coming summer. "The curriculum, aimed at teaching girls about computer programming, will also expose them to potential careers like becoming a veterinarian, astronaut, or robotics engineer," reports Engadget. "The larger goal is to introduce coding to 10 million kids by 2020." From the report: The Barbie programming curriculum has been designed for beginners grades K and up. It puts learners in career roles al


AT&T names the first cities that'll get its mobile 5G coverage
After confirming last month that it plans to launch mobile 5G in 2018, AT&T today teased the first cities that'll get its 5G coverage. AT&T says that it'll launch mobile 5G in parts of Dallas, Texas; Atlanta, Georgia; and Waco, Texas. That's just three of the 12 cities that'll get mobile 5G this year, and AT&T says it'll reveal more of the lucky cities in the coming months. The initial 5G rollout will be based on 3GPP standards and will utilize millimeter wav


Spotify might be next in line to build its own smart speaker
Apple may be the new kid on the block in the smart speaker market, but one of its competitors might soon attempt to steal its thunder with hardware of its own. This week, MusicAlly spotted several new job listings on Spotify's website which suggest that the streaming service is ramping up efforts to launch its own devices in the near future. "Spotify is on its way to creating its first physical products," reads the description for an Operations Manager position, "and setting up an operational ...


SoftBank's $100B Vision Fund could get more capital from the Middle East
SoftBank's Vision Fund looks set to bring on more capital from the Middle East as it bids to reach its $100 billion fundraise target. The fund has already deployed around one-third of the $93 billion it raised in its first close, according to statements released earlier this month, and now it is on the hunt for more LPs. The Middle East has proven to be fertile soil for the Vision Fund,… Read More


How colorful colonies of bacteria could one day grow organic "paints"
A lot of bacteria might have a bad rep, but with a little genetic tweaking we can put them to work producing drugs, cleaning water, detecting long-forgotten landmines, and repairing concrete. Now a team from the University of Cambridge and a Dutch company called Hoekmine BV has outlined how we might one day grow new organic paints and coatings out of vibrantly-colored bacteria colonies... Continue Reading How colorful colonies of bacteria could one day grow organic "paints" Categ


Black is the new orange for sporty high-vis activewear
Wearing bright orange or silver reflective safety gear may indeed help motorists see you at night, but a lot of people still prefer more fashionable colors like black. If you're such a person, then you might be interested in Vollebak's new Black Light sports gear - it's all-black, yet it reflects spots of white light... Continue Reading Black is the new orange for sporty high-vis activewear Category: Outdoors Tags: Safety Related Articles: ...


Android P to prevent malicious apps from accessing your camera and microphone
According to XDA Developers, recently unearthed code indicates that Android P will prevent applications from accessing a device's camera or microphone if they happen to be running in the background. This should prove to be a boon for security conscious users who will no longer have to worry about malicious apps secretly keeping tabs on their behavior. While Google has undeniably gotten better about bolstering overall Android security, reports of malicious apps wreaking havoc on users seem to po


Sling TV: Everything you need to know - CNET
Sling TV is a live TV package that starts at $20 per month for more than 30 channels, including ESPN, AMC, TNT, CNN, History, HGTV and the Disney Channel. How does it work, how can you get it -- and will it let you quit cable?


Researchers Develop Online Game That Teaches Players How To Spread Misinformation
An anonymous reader quotes a report from The Guardian: Cambridge researchers have built an online game, simply titled Bad News, in which players compete to become "a disinformation and fake news tycoon." By shedding light on the shady practices, they hope the game will "vaccinate" the public, and make people immune to the spread of untruths. Players of the fake news game must amass virtual Twitter followers by distorting the truth, planting falsehoods, dividing the united, and deflecting attenti


Aspark Owl electric supercar records blistering 1.89-second 0-62 sprint
How much does a couple of hundredths of a second cost? Somewhere in excess of US$4 million, it would seem, as this Japanese supercapacitor supercar fractionally out-accelerates an upcoming Tesla Roadster worth less than 1/20th the price... Continue Reading Aspark Owl electric supercar records blistering 1.89-second 0-62 sprint Category: Automotive Tags: Crazy Electric Vehicles Hypercar Related Articles:


Nireeka's sexy carbon-framed e-bikes would be impressive at twice the price
We've seen some of Iranian designer Mohammed "Max" Shojaie's work before, with his creatively conceived Ostoure two-wheel-drive motorcycle design from back in 2010. That one never made it past the CAD render stage, but now, with two of his brothers and a Dubai-born partner, Shojaie has turned his hand to a real-world e-bike project. And it looks like a belter... Continue Reading Nireeka's sexy carbon-framed e-bikes would be impressive at twice the price Category: Bicycles Tags


Anyfin bags €4.8M Series A to let you refinance your existing loans by taking a photo
Anyfin, a startup based in Sweden that easily enables you to refinance your existing loans, including by taking a photo, has picked up €4.8 million in Series A investment. The round is co-led by Accel, and Northzone, with participation from Rocket Internet's Global Founders Capital, and a number of unnamed angel investors from the consumer finance and fintech space. Read More


"Ultramassive" black holes may be the biggest ever found – and they're growing fast
Since they're basically invisible, it can be hard to pin down just how big a black hole is. They can range anywhere from a few times the mass of the Sun up to millions or billions times that mass, but there's a potential class that are even bigger than that. A new study of data gathered by NASA's Chandra X-ray telescope has found that these so-called "ultramassive" black holes may be larger and more common than we thought... Continue Reading "Ultramassive" black holes may be the big


Boeing and Oerlikon team up to advance 3D printing of titanium aerospace components
Aerospace giant Boeing and Swiss technology group Oerlikon have signed a partnership to advance 3D printing processes. The five-year partnership will first focus on powder bed additive manufacturing of structural titanium components for the aerospace industry with the goal of standardizing everything from initial powder management to finished product... Continue Reading Boeing and Oerlikon team up to advance 3D printing of titanium aerospace components Category: 3D Printing Ta


Watch SpaceX launch a Falcon 9 carrying its first internet demo satellites live here
SpaceX is launching a Falcon 9 with client Hisdesat's PAZ satellite on board today, provided weather remains favorable and everything else goes according to plan. The satellite, an imaging and radar instrument with a planned lifespan of five and a half years, will serve Spanish government and commercial needs, and will also work as part of a constellation together with TerraSAR-X and… Read More


Proposed injectable drug homes in on bone fractures and speeds up healing
A team of researchers from Purdue University is developing an injectable drug designed to home in on a bone fracture and accelerate the healing process. A commercial startup called Novosteo has been founded to speed the research through its preclinical phases and into human trials... Continue Reading Proposed injectable drug homes in on bone fractures and speeds up healing Category: Medical Tags: Bones Fractures Healing


Kokopelli's small, tough packraft opens up a world of water and multi-sport adventure
One of the cooler outdoor innovations to really take off into its own sport over the past two decades or so, the packraft opens up new adventure opportunities, packing down to backpack size so it can easily carry to and from the water's edge. Denver's Kokopelli Packraft is one of the specialists in packraft design, and it's currently launching a super-light, compact new raft. The all-new Rogue series raft packs down to paper towel roll size, bikes to the water on your handlebars, and


Judge Rules AT&T Can't See Trump White House Communications About Time Warner Merger
The judge presiding over the Justice Department's attempt to block the AT&T-Time Warner merger has ruled that the White House's private communications on the merger will not be released. The Verge reports: When the department said in November that it would sue to block the mega-merger, thoughts immediately turned to the White House. President Trump has made no secret of his disdain for CNN, and some watchers questioned whether the White House's hand was present, guiding the Justice Departmen


Samsung To Cut OLED Production Due To Poor iPhone X Sales
Samsung's panel-making division, Samsung Display, is reportedly reducing OLED panel production at its South Chungcheong plant due to lower than expected iPhone X sales. According to Nikkei Asian Review, Samsung now plans to cover 20 million or fewer iPhone X devices for the quarter ending in March, a large decrease from the expected 45 to 50 million units. CNET reports: Apple sold 77.3 million iPhones in the quarter ending in January, down by 1 percent on the previous year. The $1,000 price tag


Venezuela Launches Oil-Backed Cryptocurrency
Venezuela has launched a cryptocurrency backed by oil in an attempt to bypass tough economic sanctions imposed by the U.S. government. "The 'Petro' is intended to bolster the country's crumbling economy, which has been suffering from hyperinflation and devaluation for years," reports the BBC. "Venezuela claims it is the world's first sovereign cryptocurrency." From the report: Critics say the move is a desperate attempt by Caracas to raise cash at a time when Venezuela lacks the ability to repay


New Data Shows Netflix's Number of Movies Has Gone Down By Thousands of Titles Since 2010
An anonymous reader quotes a report from Business Insider: If you thought Netflix's movie selection had been lacking lately, you're right. The streaming service's amount of movies has dipped by over 2,000 titles since 2010, while its number of TV shows has nearly tripled. Third-party Netflix search engine Flixable compiled data that shows a dramatic shift in Netflix's priorities in recent years. In 2010, Netflix had 530 TV shows compared to 6,755 movies. Now, in 2018, the amount of TV shows has


Slashdot Asks: Which Smart Speaker Do You Prefer?
Every tech company wants to produce a smart speaker these days. Earlier this month, Apple finally launched the HomePod, a smart speaker that uses Siri to answer basic questions and play music via Apple Music. In December, Google released their premium Google Home Max speaker that uses the Google Assistant and Google's wealth of knowledge to play music, answer questions, set reminders, and so on. It may be the most advanced smart speaker on the market as it has the hardware capable of playing hig


The Swype Smartphone Keyboard Is Dead
XDA Developers is reporting that one of the pioneers in swipe-gestures in mobile keyboard apps, Swype, is dead. Swype's owner, Nuance Communications, has confirmed that they are discontinuing Swype for Android and iOS. From the report: In a post made on Reddit earlier today, a user claims that they reached out to Nuance support with an issue and received the following message: "However, we are sad to announce that Swype+Dragon for Android has faced end of development. Here is a statement from Sw


Medical implants could be a future target for hackers, doctors warn
As the technology that powers medical implants grows more and more complex, researchers warn that they could become a prime target for cybersecurity intrusions. A new paper published in the Journal of the American College of Cardiology focuses on the potential risk of medical implants like pacemakers to be hacked by individuals seeking to cause trouble. The study brings some good news, but also urges caution in the design of future medical devices. At the moment, the vast majority of medical im


Hackers used Tesla's cloud to mine cryptocurrency
With the cryptocurrency craze still in full swing, the frequency of crypto-related crimes has exploded in recent months. Just last week, for example, a 24-year old Chicago man was arrested amid charges that he stole $2 million in Bitcoin and Litecoin from his employer. Aside from old-fashioned theft, the cryptocurrency craze has also led to a greater incidence of cryptojacking, an activity where malicious actors secretly siphon an unsuspecting user's computing resources in order to mine cryptoc...


Jeff Bezos Shares Video of 10,000-Year Clock Project
An anonymous reader quotes a report from CNET: Amazon CEO Jeff Bezos shared a video on Tuesday of his latest project: a giant clock designed to keep time for 10,000 years. Buried deep in a west Texas mountain, the project is in partnership with San Francisco-based group The Long Now Foundation, which grew out of an idea for a 10,000 year clock that co-founder Danny Hillis proposed back in the '90s. Now, the 500-foot tall mechanical wonder is finally undergoing installation. Bezos is fronting the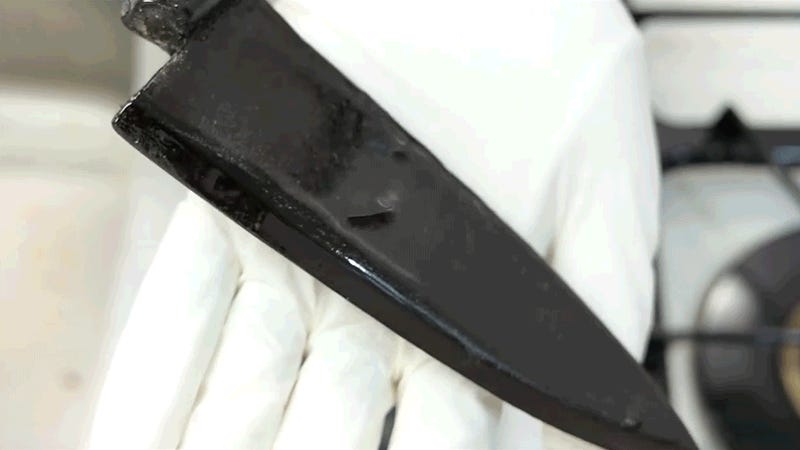 How to Turn All Your Leftover Easter Candy Into a Functional Chocolate Knife
Is "leftover Easter candy" an oxymoron? Does such a thing even exist? If, for some bizarre reason, you get tired of consuming chocolate bunnies this April, don't throw all that candy away. As YouTube user Knifemaker demonstrates, you could actually turn all those sugary treats into a functional kitchen knife.Read more...


Black activewear gets wearers seen at night
Wearing bright orange or silver reflective safety gear may indeed help motorists see you at night, but a lot of people still prefer more fashionable colors like black. If you're such a person, then you might be interested in Vollebak's new Black Light sports gear - it's all-black, yet it reflects spots of white light... Continue Reading Black activewear gets wearers seen at night Category: Outdoors Tags: Safety Related Articles: ...


Watch Jessica Jones grapple with being a hero in Netflix's Season 2 trailer
Netflix's Jessica Jones is coming back for its second streaming season very soon, and there's a new trailer you can watch to whet your appetite for the Marvel superhero show. This season looks like it picks up right where the last one left off (it includes some clips from the first series, in fact), but will focus even more on following Jones as she deals with her reluctance to adopt… Read More


Uber CEO Sees Commercialization of Flying Taxis in 5-10 Years
Uber CEO Dara Khosrowshahi said on Tuesday he can see commercialization of the Uber Air flying taxi service happening within five to 10 years. From a report: The U.S. ride-hailing app maker has said it expects flying vehicles to eventually become an affordable method of mass transportation. Read more of this story at Slashdot.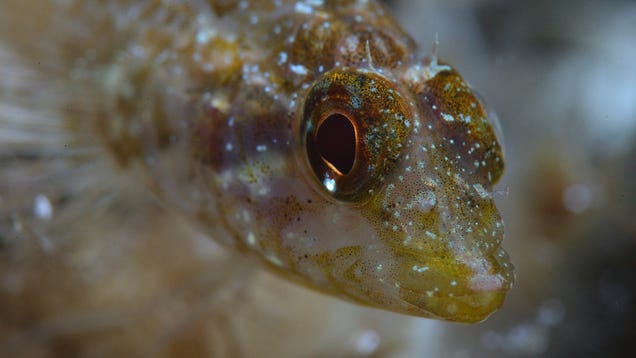 These Freaky Fish Can Turn Their Eyes Into Flashlights
At slightly less than two inches long, triplefin fish don't seem like much of a threat. But as new research shows, these aquatic carnivores have a rare organ that turns their eyes into veritable flashlights—an ability they can switch on when needed. Read more...


"Haarlem Shuffle" floating home provides an energy-neutral haven
Dutch architectural studio vanOmmeren-architecten has completed an inspiring energy-neutral floating home that sets itself apart from traditional "houseboats". Dubbed "Haarlem Shuffle," the 210-sq m (2,260-sq ft) floating home is located on the Spaarne River in Haarelm, The Netherlands. Stretching over two levels, it's is designed to offer the occupants privacy while also capitalizing on natural light and views across the river... Continue Reading "Haarlem Shuffle" floating home pro


Samsung Starts Mass Producing an SSD With Monstrous 30.72TB Capacity
Brian Fagioli, writing for BetaNews: Samsung says it is mass producing a solid state drive with monstrous capacity. The "PM1643," as it is called, offers an insane 30.72TB of storage space! This is achieved by using 32 x 1TB NAND flash. "Samsung reached the new capacity and performance enhancements through several technology progressions in the design of its controller, DRAM packaging and associated software. Included in these advancements is a highly efficient controller architecture that integ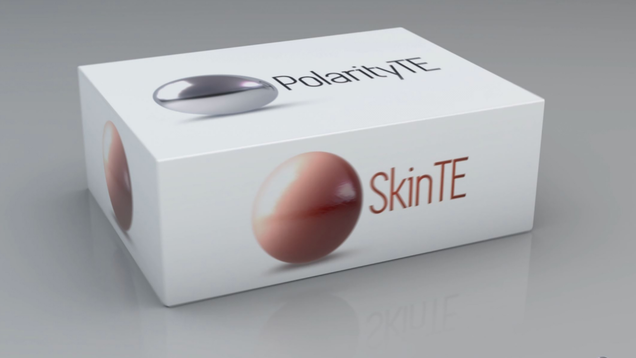 Utah Startup Claims It Is Regenerating Skin With Stem Cells
A tiny Utah biotech firm is making waves in regenerative medicine. Last summer, it made headlines for successfully regenerating skin and stimulating hair growth in pigs with burns using a stem cell therapy. Now, the company says its therapy is working on a badly burned 10-year-old boy.Read more...


Anker's newest portable projector is the size of a soda can, and it's $53 off today on Amazon
Portable projectors are nifty, but rarely do they actually deliver the experience you're hoping for when you buy them. Instead, you get a dull image, bad battery life, no speakers, and you need to cough up another $50 if you have an iPhone because they never have Lightning connectors. The Nebula Capsule By Anker is an entirely different beast. This compact projector is the size of a soda can, but it beams a bright image that measures up to 100 inches diagonally. It also features built-in 360&deg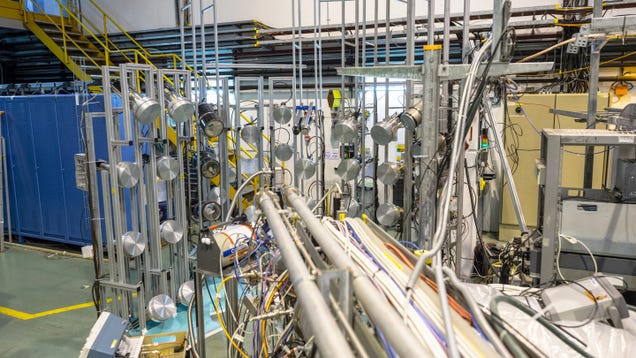 Scientists Will Transport Antimatter in a Truck
The antimatter of science fiction vastly differs from the real-life antimatter of particle physics. The former powers spaceships or bombs, while the latter is just another particle that physicists study, one that happens to be the mirror image with the opposite charge of the more familiar particles.Read more...


Self-curing resin may make wind turbines more eco-friendly
Although wind turbines may seem like the epitome of "green" energy, scientists from Vanderbilt University are working on making them even greener. More specifically, they're looking at a resin that could save energy when turbine blades are being created, and that might make those blades more recyclable... Continue Reading Self-curing resin may make wind turbines more eco-friendly Category: Environment Tags: Energy-saving Recyclable


The A.V. Club Joel McHale says E! told him to lay off the Kardashians while hosting The Soup | The Takeout Ask The Salty Waitress: Is it tacky to split entrees? | Earther The Future of Dutch Skating Is on Thin Ice |Read more...


FCC Orders a Brooklyn Man To Turn Off His Bitcoin Miner Because It Was Interfering With T-Mobile's Wireless Network
A New York City resident was ordered to turn off his bitcoin miner after the Federal Communications Commission discovered that it was interfering with T-Mobile's wireless network. From a report: After receiving a complaint from T-Mobile about interference to its 700MHz LTE network in Brooklyn, New York, FCC agents in November 2017 determined that radio emissions in the 700MHz band were coming from the residence of a man named Victor Rosario. "When the interfering device was turned off the interf


You won't be able to afford Samsung's record-setting 30TB SSD
You probably don't need 30.72TB of fast SSD data at home, but plenty of companies around the world will be excited to hear that Samsung is now ready to manufacture the industry's largest capacity SSD ever, which also happens to be insanely fast. Announced on Tuesday, the drive targets enterprise systems, and it's built on Samsung's 512Gb V-NAND tech. The company says it offers the "industry-first 1TB NAND flash package, 40GB of DRAM, new controller," and new software, which will all...


Alpaca Bike is all about folding flat
If you've ever tried taking a bicycle on an airplane, then you'll know what a hassle it can be to pack the things. Having a folding bike helps, although cyclist Bert Vermeulen found that even on that front, there was room for improvement. That's why he developed the ultra-flat-packing Alpaca Bike... Continue Reading Alpaca Bike is all about folding flat Category: Bicycles Tags: Foldable bike NAHBS 2018 Related Articles:


Hackers Hijacked Tesla's Amazon Cloud Account To Mine Cryptocurrency
An unidentified hacker or hackers broke into a Tesla-owned Amazon cloud account and used it to "mine" cryptocurrency, security researchers said. The breach also exposed proprietary data for the electric carmaker. From a report: The researchers, who worked for RedLock, a 3-year-old cybersecurity startup, said they discovered the intrusion last month while trying to determine which organization left credentials for an Amazon Web Services (AWS) account open to the public Internet. The owner of the


PlayerUnknown's Battlegrounds Gets a New Map This Summer
PlayerUnknown's Battlegrounds recently sold over 30 million copies on PC. One thing that makes this feat so astonishing is the fact the game only has two maps. This is set to change within […] The post PlayerUnknown's Battlegrounds Gets a New Map This Summer appeared first on Geek.com.


Chris Dixon has an essay about the long-term promise of blockchain-based networks to upend web-based businesses such as Facebook and Twitter. He writes: When they hit the top of the S-curve, their relationships with network participants change from positive-sum to zero-sum. The easiest way to continue growing lies in extracting data from users and competing with complements over audiences and profits. Historical examples of this are Microsoft vs Netscape, Google vs Yelp, Facebook vs Zynga, and T


Google Just Launched Another Answer To Apple Pay
Google launched its latest answer to Apple Pay on Tuesday. It's called Google Pay and replaces Android Pay, a previous solution that let Android users buy goods with their smartphones. From a report: It's also Google's answer to Apple Pay and Apple Pay Cash. Google Pay follows several failed attempts by Google to launch a widespread payment platform. The company launched Google Wallet several years ago before folding it and launching Android Pay. Google Pay combines features from both, including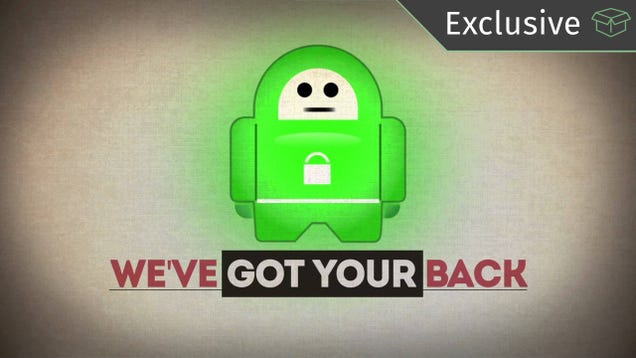 Here's An Extremely Rare Deal On Our Readers' Favorite VPN Service [Exclusive]
It's not hard to find good deals on VPN subscriptions, but our readers' favorite service, Private Internet Access, is notable for hardly ever running sales. Just for our readers though, they're opening back up their holiday offer of two years for $60, down from the usual $70. That's just $2.50 per month to protect…Read more...


6D.ai is building AR tech that crowdsources a 3D mesh of the world
6D.ai, a young startup emerging from Oxford University's Active Vision Lab, is aiming to use smartphone cameras to build a cloud-based, crowdsourced three-dimensional map of the world that will let app developers expand their sights and let users gather some actual utility from phone-based AR built on top of Apple's ARKit and Google's ARCore platforms. Read More


Mines Linked to Child Labor Are Thriving in Rush for Car Batteries
Metal vital to many electric vehicles has tripled in 18 months. From a report: The appetite for electric cars is driving a boom in small-scale cobalt production in the Democratic Republic of Congo, where some mines have been found to be dangerous and employ child labor. Production from so-called artisanal mines probably rose by at least half last year, according to the estimates of officials at three of the biggest international suppliers of the metal, who asked not to be named because they're n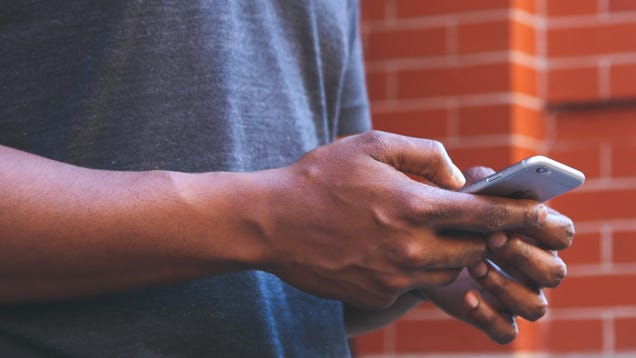 Use These Keyboards Instead of Swype 
Swype, one of our favorite keyboards for Android and for iOS, is dead. Fast Company calls it the end of an era. But we've got some replacements for Swype lovers who still want to type by gesture.Read more...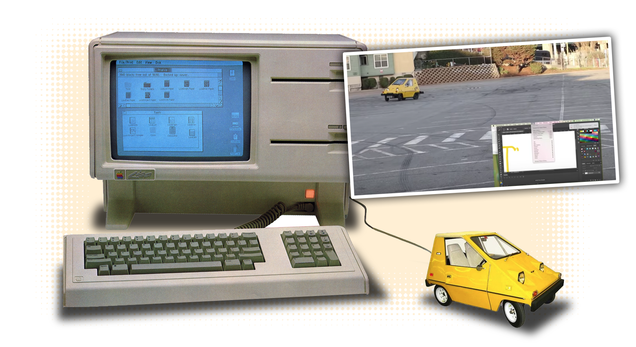 Delightful Nerds Turn A Car Into A Functional Computer Mouse
Artist and maker of gloriously shitty robots Simone Giertz owns a 1980s Sebring-Vanguard Citicar—a wonderful, slow, little wedge-shaped automotive footnote. Keeping true to her ideals, Giertz' car is no longer just a little electric commuter vehicle—it's also the world's largest and perhaps least-useful computer mouse.Read more...


Lawmakers Worry About Rise of Fake Video Technology
Lawmakers are concerned that advances in video manipulation technology could set off a new era of fake news. Now legislators say they want to start working on fixes to the problem before it's too late. From a report: Technology experts have begun to sound the alarm on the new software, which lets users take existing videos and make high-quality altered video and audio that appears real. The emergence of the technology opens up a new world of hoaxes driven by doctored audio or video, and threaten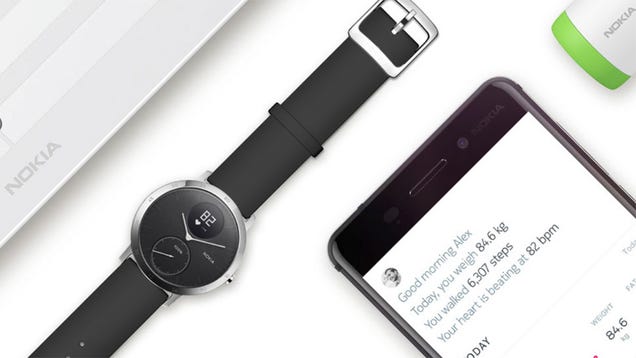 It Sure Looks Like Nokia Is Blowing It Again
There was a time when Nokia was the undisputed king of cellphones, with quarterly sales of over 120 million units as recently as 2010. But after a failed partnership ended with Nokia selling its handset division to Microsoft, the company tried reinventing itself by pivoting to wearables, a move capped off when Nokia…Read more...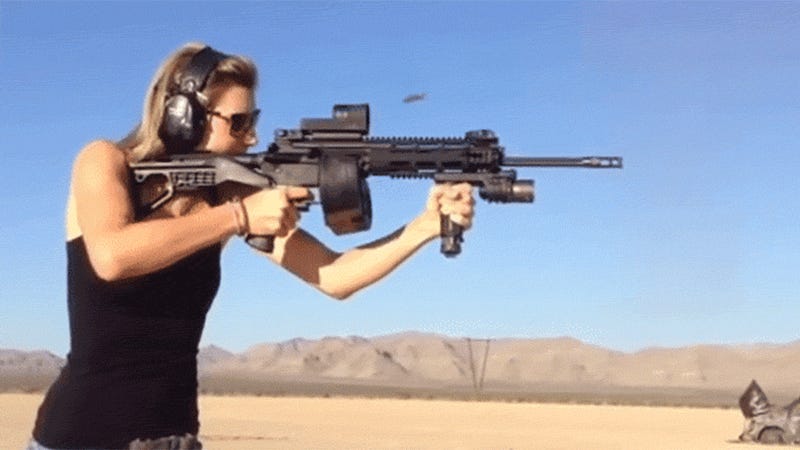 Trump Calls to Regulate Bump Stocks, Bump Stock Maker's Website Crashes
Headlines are blaring: "Trump moves to ban bump stocks," and gun enthusiasts are wasting no time stockpiling for the apocalypse. Slide Fire, the primary manufacturer of the accessory that effectively turns a semi-automatic weapon into a machine gun, has been hit with a flood of traffic and its website is currently downRead more...


College has changed in the last 25 years. For one, we have an urgent crisis of affordability. College graduates also are facing a crisis of employability. The result has been financial calamity for millennials. As Gen Zers reach college age, they're contemplating whether a traditional four-year accredited college or university is the optimal path. Read More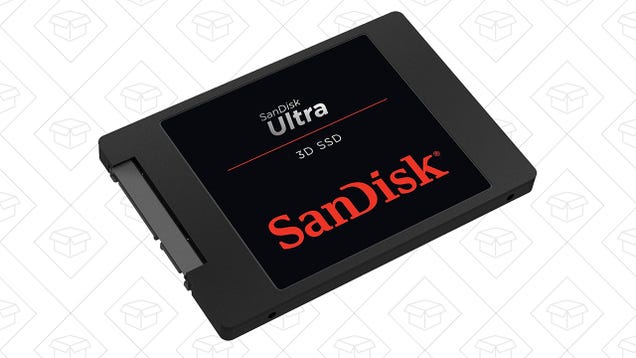 Upgrade To a Spacious 1TB SSD For $230, While It Lasts
An SSD is one of the best upgrades you can buy for your computer (or PS4), and $230 is the best price Amazon's listed on this 960GB drive in over a year. That's not as cheap as it was before the worldwide NAND shortage began a couple of years ago, but otherwise, it's a great deal. Read more...


Enthusiasts have Turned the Nintendo Switch into a Functional Linux Tablet
An anonymous reader shares a report: A couple of weeks ago, the fail0verflow hacking collective showed a still image on Twitter of a Nintendo Switch booting Linux. They're one of a small handful of hacker teams who are teasing exploits of the Nvidia Tegra hardware inside the Switch. But now fail0verflow has video of a full-on Linux distro running on the hacked Switch, complete with touchscreen support, a fully operational web browser, and even a GPU-powered demo application. On Twitter, fail0ver


Google AI Looks Deep Into Your Eyes to Predict Heart Disease
Eyes may be the windows to the soul. But they also offer insight into cardiovascular disease. According to a study published this week by the Google Brain team, retinal images can "very accurately" […] The post Google AI Looks Deep Into Your Eyes to Predict Heart Disease appeared first on Geek.com.