Panasonic Designed Human Blinders To Block Out Open-Plan Office Distraction
An anonymous reader shares a report: Open plan offices, once the darling of design, are now showing their fault lines. To get a little bit of personal space, we've come up with all sorts of solutions, from phone booths to furniture designed to create a sense of privacy. All of those ideas seem totally, completely normal compared to this new project from Panasonic. The tech company's Future Life Factory design studio partnered with Japanese fashion designer Kunihiko Morinaga to develop an open-pl


Number of Robocalls Placed in the US Surged By 50 Percent in the First Half of This Year
An anonymous reader has shared an NBC report, which explores the state of robocalls in the United States. The report, which shares several anecdotes, also cites data from YouMail, a company that provides voicemail and call-blocking services, according to which the number of robocalls placed nationwide increased by 50 percent from February to July this year. From the report: Robo-dialed and unwanted telemarketing calls were the top consumer complaint to the Federal Communications Commission last


Twilio launches a new SIM card and narrowband dev kit for IoT developers
Twilio is hosting its Signal developer conference in San Francisco this week. Yesterday was all about bots and taking payments over the phone; today is all about IoT. The company is launching two new (but related) products today that will make it easier for IoT developers to connect their devices. The first is the Global […]


A ton of people don't know that Facebook owns WhatsApp
Americans looking to reduce their reliance on products from tech's most alarmingly megalithic companies might be surprised to learn just how far their reach extends. Privacy-minded browser company DuckDuckGo conducted a small study to look into that phenomenon and the results were pretty striking. "… As Facebook usage wanes, messaging apps like WhatsApp are growing […]


Major Facebook Investors Want Mark Zuckerberg Out as Chairman
Major Facebook investors, including public pension funds and state officials, are pushing for Mark Zuckerberg's ouster as chairman of the company's board. From a report: The proposal is largely symbolic, since Zuckerberg holds absolute control of the board. But it comes at a difficult time for Facebook, as security breaches plague the company and spur questions around corporate oversight. "We need Facebook's insular boardroom to make a serious commitment to addressing real risks -- reputational,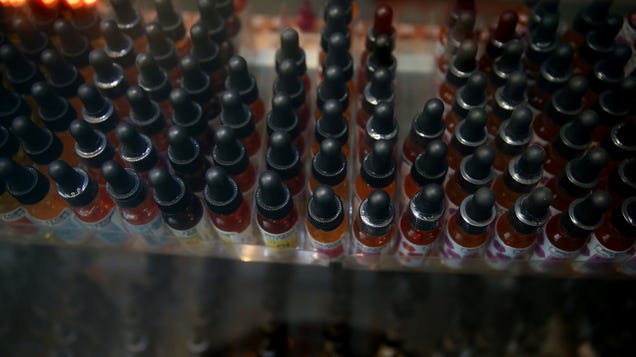 Vape Flavors Are Sketchy AF, Yet Another Study Finds
The growing appeal of e-cigarettes, particularly among teens, has often been attributed to the assortment of sweet and fruity flavored vaping fluids—flavors that traditional tobacco cigarettes have long been barred from including. But in addition to making vaping more appealing, these flavoring chemicals may be…Read more...


Why so many tech companies are creating shows
Editor's note: Jay Acunzo is the author of the new book Break the Wheel, which explores how the world's best creators break from conventional thinking to think for themselves. He's a former digital media strategist at Google, head of content at HubSpot, and VP of brand at the seed VC, NextView. The deep tones of synth […]


Apple's holding another big event October 30
  And here you thought hardware season was over. A month and a half after its last major event, Apple's throwing a big party in Brooklyn on October 30. The event will likely suss out some of the technology that slipped through the cracks back in September, including, most likely, a new iPad and possibly […]


Apple To Announce New iPads on October 30
Apple will hold its next big product announcement in New York later this month, the company said today. BuzzFeed News: It's the first time Apple, which usually holds these events in the Bay Area, will roll out new devices in New York City. It'll happen at the Brooklyn Academy of Music, on October 30. The company is widely expected to refresh its iPad and possibly the MacBook Air lineups at the event. Read more of this story at Slashdot.


Embracing multimodality, Uber pioneers ride recommendations
For the first time, Uber will make contextual, personalized suggestions about the best way to get from point A to point B. The startup offers more than just cars now, and it's starting to understand the tradeoffs between price, speed, convenience, and comfort amidst its multi-modal fleet. Most noticeably, you'll now see JUMP bikes get […]


Google launches compose actions to streamline access to SaaS apps in Gmail
Lately, Google has been all about shaving time off your everyday activities when sending emails. First they came out with smart responses that let you choose among several (sometimes) logical responses to the email. Next was type ahead, which guesses what you might want to type with remarkable accuracy. Today the company announced the general […]


Samsung Announces Galaxy Book 2, a 2-in-1 Windows 10 S Hybrid With Gigabit LTE and 20-Hour Battery Life
At an event in New York City today, the Seoul, South Korea electronics giant took the wraps off of the Galaxy Book 2, a Windows ultraportable powered by Qualcomm's Snapdragon 850 chip. From a report: The only catch? It runs Windows 10 S, a slimmed-down version of Microsoft's operating system that can only run applications from the Windows Store -- specifically Universal Windows Platform (UWP) apps and Win32 apps that Microsoft has explicitly approved (including, but not limited to, Microsoft Off


Future Family raises $10M to make fertility treatments more affordable
Future Family, a startup that helps families more easily afford fertility services like IVF and egg freezing, has raised $10 million in a Series A round. Just weeks back, Future Family switched up its offerings to feel less like a loan, and more like a monthly subscription. The end results might seem pretty similar — […]


Call for social media adtech to be probed by UK competition watchdog
A British Conservative politician, who has called repeatedly for Mark Zuckerberg to come to parliament to answer questions about how Facebook fences fake news — only to be repeatedly rebuffed — has made a public call for the UK's competition regulator to look into social media giants' adtech operations. Damian Collins, the chair of the […]


Alexa's new Whisper Mode goes live
At Amazon's Alexa event last month in Seattle, the company teased a new feature soon coming to its voice assistant: the ability to whisper. The company demonstrated how whispering a request – like "play a lullaby" – to Alexa would trigger the voice assistant to respond in kind. Today, Amazon says Whisper Mode is officially […]


Candles That Light Themselves At the Push of a Button Are Perfect Overkill
A cheap, $10 BBQ lighter is an easy and safe way to light a candle. But if you demand maximized convenience for every aspect of your life, the Lumos Candle will automatically light its own wick for you, its creators say, with a simple push of a button. It's technology for technology's sake, and the best kind of…Read more...


YouTube partners with Eventbrite to sell concert tickets on music videos
YouTube is extending its ticketing initiative, already live with Ticketmaster, with the new addition of Eventbrite. The partnership, which was announced this morning, will see Eventbrite listings for live music performances across the U.S. when watching YouTube Official Artist Channels. Beneath these videos will be show listings and a "Tickets" button which users can click […]


Adding Sensors To Every Ship Entering the Arctic Could Help Map the Uncharted Seafloor
Equipping every ship that enters the Arctic with sensors could help fill critical gaps in maritime charts. From a report: Throughout the world, the ocean floor's details remain largely a mystery; less than 10 percent has been mapped using modern sonar technology. Even in the United States, which has some of the best maritime maps in the world, only one-third of the ocean and coastal waters have been mapped to modern standards. But perhaps the starkest gaps in knowledge are in the Arctic. Only 4.


Amplifyher Ventures launches to fund startups led by women
Amplifyher Ventures is a new firm looking to invest in female founders. Amplifyher was created by Tricia Black, Facebook's former vice president of advertising sales. Since her time at Facebook (where she was the seventh employee), Black has been angel investing, and she also co-founded Victress Capital. Black told me that Amplifyher allows her to […]


Atlassian launches the new Jira Software Cloud
Atlassian previewed the next generation of its hosted Jira Software project tracking tool earlier this year. Today, it's available to all Jira users. To build the new Jira, Atlassian redesigned both the back-end stack and rethought the user experience from the ground up. That's not an easy change, given how important Jira has become for […]


Spotify's Premium app gets a big makeover
Spotify has given its app a big makeover, with a focus on making the experience better for its paying subscribers. The company has simplified the app's navigation by reducing the numbers of buttons and has revamped its Search page, which now incorporates elements previously found in "Browse," like favorite genres or music to match a […]


One of the World's Largest Organisms is Shrinking
An anonymous reader shares a report: The Pando aspen grove, located in central Utah, is the largest organism on the planet by weight. From the surface, it may look like a forest that spans more than 100 U.S. football fields, but each tree shares the exact same DNA and is connected to its clonal brethren through an elaborate underground root system. Although not quite as large in terms of area as the massive Armillaria gallica fungus in Michigan, Pando is much heavier, weighing in at more than 6


Document editor Coda adds third-party integrations with G Suite, Slack, Twilio and more
Coda, the smart collaborative document editor that breaks down the barriers between documents, spreadsheets, databases and presentations, is today launching one of its most important updates since its launch in 2017. With this update, users will be able to pull in data from third-party sources and send out messages to their teams on Slack or by […]


Daivergent connects people on the autism spectrum with jobs in data management
Great startups normally come from a personal place. Byran Dai's new company, Daivergent, is no different. Founded in December 2017, Daivergent looks to connect enterprise clients with folks on the autism spectrum who will help complete tasks in AI/ML data management. Dai's younger brother, Brandon, is on the autism spectrum. Dai realized that his brother […]


The Rate at Which the World is Getting Online Has Fallen Sharply Since 2015, New Report Suggests
Ian Sample, writing for The Guardian: The growth of internet access around the world has slowed dramatically, according to new data, suggesting the digital revolution will remain a distant dream for billions of the poorest and most isolated people on the planet. The striking trend, described in an unpublished report shared with the Guardian, shows the rate at which the world is getting online has fallen sharply since 2015, with women and the rural poor substantially excluded from education, busi


Proxxi saves workers from getting electrocuted
There are some gadgets that are nice to have – iPhones, sous vide wands – and some gadgets that you must have. Proxxi fits in the latter camp. Proxxi is an always-on sensor that buzzes when it gets too close to high voltage electricity. It's worn by mechanics and electricians and alerts them when they're […]


Seva snares $2.4M seed investment to find info across cloud services
Seva, a New York City startup, that wants to help customers find content wherever it lives across SaaS products, announced a $2.4 million seed round today. Avalon Ventures led the round with participation from Studio VC and Datadog founder and CEO Olivier Pomel. Company founder and CEO Sanjay Jain says that he started this company […]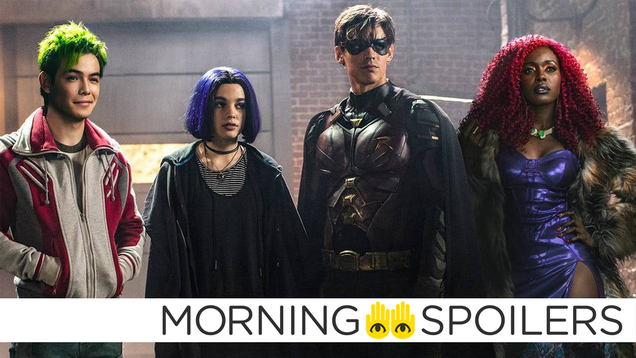 Updates From Titans, Godzilla vs Kong, and More
Jon Favreau offers a look at the voices behind his Lion King remake. Star Trek producer Heather Kadin promises Discovery and Picard will feel different from each other. The DC/CW superhero crossover teases both Lois Lane and a familiar Superman location. Plus, what's to come on Supernatural, and a clever new Daredevil…Read more...


Sick of managing your Airbnb? Vacasa raises $64M to do it for you
Airbnbing can be a ton of work. Between key pickups, tidying, and maintenance emergencies, renting out your place isn't such a passive revenue source. But Vacasa equips owners with full-service vacation home management, including listings on top rental platforms like Airbnb and HomeAway, as well as local cleaners who come between guests. It now manages […]


US Announces Plans To Withdraw From 144-Year-Old Postal Treaty
JoeyRox writes: The Trump Administration announced today that it's intending to withdraw from the Universal Postal Union, an international postage rate system overseen by the United Nations. "The decision was borne out of frustration with discounts imposed by the Universal Postal Union (UPU) that allow China and some other nations to ship products into the U.S. at cheaper rates than American companies receive to ship domestically," reports The Hill. "The administration argues the system undercut


Should you buy an iPhone XR or used iPhone X?
Preorders for Apple's iPhone XR go live in a matter of hours. If you're looking to upgrade, but don't want to spend $1,000 on an iPhone XS, the XR delivers many of the same technologies at a relatively affordable entry point. But what about a used iPhone X instead?


Scientists Discover Weird Sounds In Antarctic Ice Shelf
pgmrdlm shares a report from USA Today: Using special instruments, scientists have discovered weird sounds at the bottom of the world. The noise is actually vibrating ice, caused by the wind blowing across snow dunes, according to a new study. It's kind of like you're blowing a flute, constantly, on the ice shelf," study lead author Julien Chaput, a geophysicist and mathematician at Colorado State University, said in a statement. Another scientist, glaciologist Douglas MacAyeal of the University


Woot has Apple's current 12-inch MacBook on sale for $899.99 today only
While supplies last, Woot is knocking $400 off Apple's current Mid 2017 12-inch MacBook in Space Gray. Now $899.99, this is the lowest price we've seen for the cheap Macs in brand-new condition with an Apple warranty. Since Woot is owned by Amazon, Prime members can also take advantage of free shipping on the ultraportable laptops.


Emma, the money management app, rolls out cryptocurrency support
Emma, the U.K. money management app (or self-described "financial advocate"), is launching a cryptocurrency feature by integrating with a plethora of exchanges so that you can easily track your cryptocurrency balances. The idea is that a modern PFM type app should support cryptocurrency if it wants to provide insights into a user's whole financial life, […]


Get your Disrupt Berlin 2018 passes before 24 October and save big
Great news, startup fans. You still have time to save up to €500 on your pass to TechCrunch Disrupt Berlin 2018. Our premier tech conference focusing on the European startup scene takes place on 29-30 November, but the deadline for scoring passes at the best possible price arrives next week on 24 October. What budget-minded early-startup founder, […]


Announcing the TC Top Picks of Disrupt Berlin 2018
We called on early-stage startup founders to apply for TC Top Pick status at TechCrunch Disrupt Berlin 2018, which takes place on 29-30 November. We knew that many founders would heed the call but — holy smokes — the response was thunderous. Sheer volume combined with sheer brilliance to make our job of selecting up […]


NASA Astronaut Details Fall To Earth After Failed Soyuz Launch
After surviving an aborted launch to the ISS, NASA astronaut Nick Hague details his fall to Earth and shares what it was like inside the capsule. CNET reports: In his first interviews since surviving the largely uncontrolled "ballistic descent" back to Earth that followed, Hague told reporters on Tuesday that the launch felt normal for the first two minutes but that it became clear "something was wrong pretty quick." "Your training really takes over," Hague said, adding that he and [Russian Cosm


Twitter tests out 'annotations' in Moments
Twitter is trying out a small new change to Moments that would provide contextual information within its curated stories. Spotted by Twitter user @kwatt and confirmed by a number of Twitter product team members, the little snippets appear sandwiched between tweets in a Moment.


The Future of the Cloud Depends On Magnetic Tape
An anonymous reader quotes a report from Bloomberg: Although the century-old technology has disappeared from most people's daily view, magnetic tape lives on as the preferred medium for safely archiving critical cloud data in case, say, a software bug deletes thousands of Gmail messages, or a natural disaster wipes out some hard drives. The world's electronic financial, health, and scientific records, collected on state-of-the-art cloud servers belonging to Amazon.com, Microsoft, Google, and oth


Chinese City 'Plans To Launch Artificial Moon To Replace Streetlights'
The south-western Chinese city of Chengdu is planning to launch an illumination satellite in 2020 that is "designed to complement the moon at night," though it would be eight times as bright. "The 'dusk-like glow' of the satellite would be able to light an area with a diameter of 10-80km, while the precise illumination range could be controlled within tens of meters -- enabling it to replace streetlights," reports The Guardian. From the report: The vision was shared by Wu Chunfeng, the chairman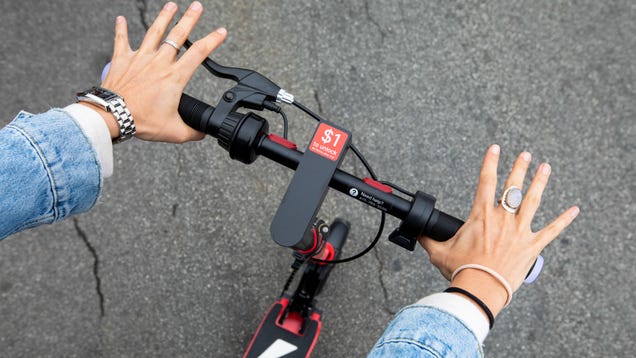 Electric Scooters Are Reportedly Already Creating Problems in San Francisco
Week one of San Francisco's year-long electric scooter pilot program is reportedly already creating problems, both with the way they're being operated and seemingly by the sheer fact that they now (legally) exist on its streets. Problems with the e-scooters just days into the program include illegal parking, devices…Read more...


Essential Products, Startup From Android Creator Andy Rubin, Lays Off 30 Percent of Staff
Essential Products, a startup founded in 2015 by Android creator Andy Rubin, was started to create a smartphone with high-end design features that wasn't associated with a particular operating-system maker. Unfortunately, reaching that goal has been harder than anticipated as the company has laid off about 30 percent of its staff. Fortune reports: Cuts were particularly deep in hardware and marketing. The company's website indicates it has about 120 employees. A company spokesperson didn't confi


Trivial Authentication Bypass In Libssh Leaves Servers Wide Open
Ars Technica reports of "a four-year-old bug in the Secure Shell implementation known as libssh that makes it trivial for just about anyone to gain unfettered administrative control of a vulnerable server." It's not clear how many sites or devices may be vulnerable since neither the widely used OpenSSH nor Github's implementation of libssh was affected. From the report: The vulnerability, which was introduced in libssh version 0.6 released in 2014, makes it possible to log in by presenting a ser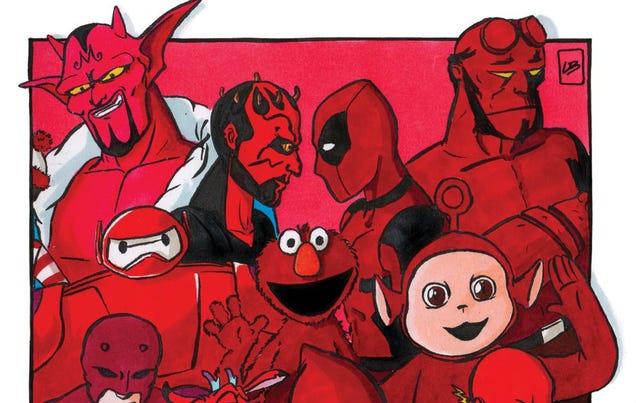 We Adore These Color-Coded Pop Culture Portraits 
When you think of characters like Shrek, Thanos, Pikachu, or Hellboy, what's the first thing you think of? How brightly colored they are, of course! So it's almost a no-brainer for an artist to take various characters with matching colors and put them together in one work.Read more...