Amazon leads $700M round in electric automaker Rivian
Rivian, the electric automaker that debuted its first two vehicles just three months ago, has raised $700 million in a round led by Amazon . The news follows a report earlier this week by Reuters that GM and Amazon were in talks to invest in the electric vehicle company. "We're inspired by Rivian's vision for […]


Peloton pedals toward an IPO, self-driving is big business and SaaS's new highs
Hello and welcome back to Equity, TechCrunch's venture capital-focused podcast, where we unpack the numbers behind the headlines. This week was a treat. We had TechCrunch's own Connie Loizos in the studio along with your humble servant and General Catalyst's Niko Bonatsos. A fine group for a busy week. We had to pare our topic list […]


Dubai airport briefly halts flights after drone spotted
Earlier today, Dubai's International airport shut down flights for roughly half an hour, owing to the sighting of a drone flying nearby. Departures were halted from 10:13 a.m. to 10:45 a.m over "suspected drone activity," though arriving flights were still able to land.  The airport's social team took to Twitter to update the situation, while […]


8-Character Windows NTLM Passwords Can Be Cracked In Under 2.5 Hours
HashCat, an open-source password recovery tool, can now crack an eight-character Windows NTLM password hash in less than 2.5 hours. "Current password cracking benchmarks show that the minimum eight character password, no matter how complex, can be cracked in less than 2.5 hours" using a hardware rig that utilizes eight Nvidia GTX 2080Ti GPUs, explained a hacker who goes by the pseudonym Tinker on Twitter in a DM conversation with The Register. "The eight character password is dead." From the rep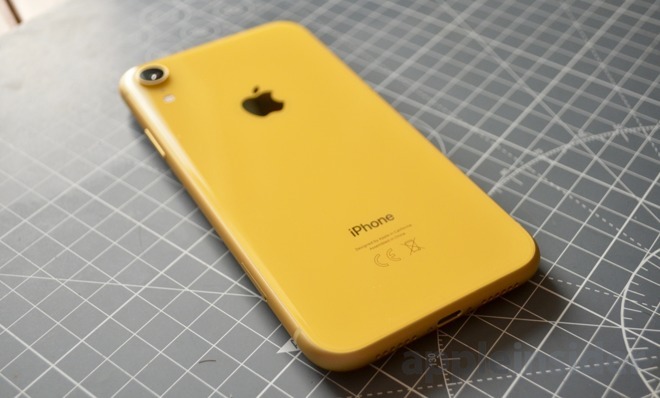 Real-world LTE speed has doubled since iPhone 5s, is big reason to upgrade
Owners of older iPhone models should upgrade to newer versions if they want to benefit from faster cellular speeds, research from OpenSignal advises, with the iPhone 5s seemingly only capable of half of the network performance of the iPhone XS and iPhone XS Max due to the use of older communications technologies.


How to decarbonize America — and the world
The Green New Deal has burst onto the American stage, spurring more conversation about - and aspiration for - ambitious climate policy than at any point in at least a decade.


James Cameron's Alita: Battle Angel Released After Sixteen Years
Slashdot reader Drakster writes: Hollywood producer and writer James Cameron, who is best known for his first two Terminator films, Titanic, Avatar, and Aliens, has released his most recent film this week, Alita: Battle Angel, to mostly mixed to positive reviews. First announced in 2003, based on Yukito Kishiro's Gunnm manga series, it was stuck in development for several years, finally starting production in 2008. Slashdot last discussed this fifteen years ago, so now that it's finally here. Fo


Samsung's new tablet sports Bixby 2.0
Bixby's been on a bunch of phones and several appliances. Until now, however, Samsung's smart assistant has been largely MIA on the company's tablets. Of course, I've never pretended to have the faintest idea of the company's strategy here. Anyway, just ahead of MWC and its own Unpacked (S10) event, the company just dropped a […]


Coinbase users can now withdraw Bitcoin SV following BCH fork
If you're a Coinbase user, you may have seen some new tokens on your account. The Bitcoin Cash chain split into two different chains back in November. It means that if you held Bitcoin Cash on November 15, you became the lucky owner of Bitcoin SV and Bitcoin ABC. And Coinbase just started handing out […]


Samsung is preparing to launch a sports smartwatch and AirPods-like earbuds
Samsung's newest product launch happens next week, but already the Korean tech giant has revealed its entire upcoming range of wearable devices that will seemingly be unveiled alongside the Galaxy S10. That's because the company's Galaxy Wearable's app was uploaded today with support for a range of unreleased products which include wireless earbuds, a sports-focused smartwatch, and […]


Twitter considering a tweet 'clarifying' function
Clarification hasn't always been Twitter's strong suit. Fittingly, there's a bit of confusion around the longstanding suggestion that the service could add an "edit" button in order to save users from silly typos and, well, much, much worse. At a Goldman Sachs event this week, Jack Dorsey clarified that, rather than adding a controversial edit […]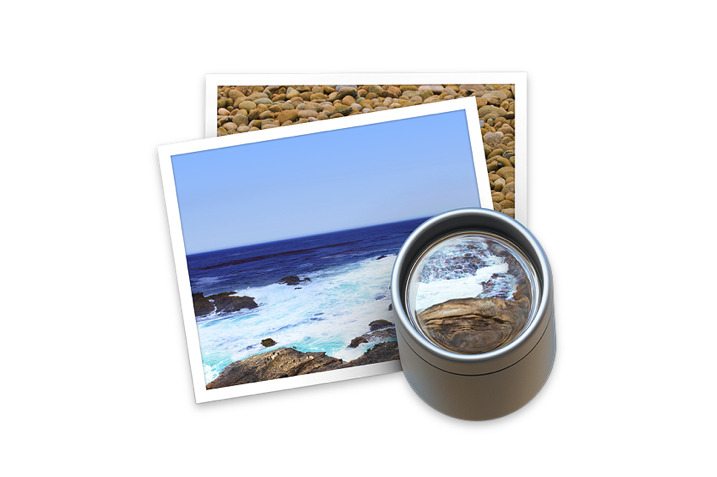 How to make PDFs in macOS Mojave without any extra software
You've been able to make a PDF out of any document on Macs for years. We take it so much for granted, though, that we don't know what extra options we've got -- nor noticed how Apple is trying to change the way we're supposed to make PDFs. AppleInsider walks you through making a PDF, with only the tools that come with macOS.


Alibaba takes an 8% stake in Tencent-backed anime streaming site Bilibili
Ecommerce giant Alibaba is continuing its push into the world of youth culture after it scooped up an 8 percent stake in anime streaming and game publishing company Bilibili. According to a securities filing on Thursday, Alibaba's Taobao marketplace has acquired about 24 million shares in Bilibili, the Shanghai-based firm that has captured 93 million monthly users […]


Spotify says it paid $340M to buy Gimlet and Anchor
Spotify doubled down on podcasts last week with a double deal to buy podcast networks Gimlet and Anchor. Those acquisitions were initially undisclosed, but Spotify has quietly confirmed that it spent €300 million, just shy of $340 million, to capture the companies. That's according to an SEC filing — hat tip Recode's Peter Kafka — which reveals that […]


Renewables Will Be World's Main Power Source By 2040, Says BP
An anonymous reader quotes a report from CNBC: In a not-too-distant future, renewable energy becomes the world's biggest source of power generation. A quarter of the distances that humans travel by vehicle will be in electric cars. U.S. dominance in the oil market begins to wane, and OPEC's influence is resurgent, as crude demand finally peaks. That is the vision laid out by British oil and gas giant BP on Thursday in its latest Annual Energy Outlook. The closely followed report lays out a visio


3DEN raises $2M to create pay-as-you-go urban spaces
3DEN is building spaces for what it calls the "in-between moments" of your day. The name (pronounced "Eden") comes from the idea of the "third place" — a space that's neither home nor work. Founder and CEO Ben Silver told me the goal is to create a space that people can use if, say, they've […]


China's Didi is laying off 15% of its staff
China's largest ride-hailing firm Didi plans to let go 15 percent of its employees or about 2,000 people this year, sources told TechCrunch. The cut comes as the beleagured transportation giant copes with a stricter regulatory environment that puts a squeeze on driver supply and backlash from two high-profile passenger murders last year. Chief executive Cheng […]


Common Weed Killer Glyphosate Increases Risk of Cancer By 41 Percent, Study Says
A broad new scientific analysis of the cancer-causing potential of glyphosate herbicides, the most widely used weedkilling products in the world, has found that people with high exposures to the popular pesticides have a 41% increased risk of developing a type of cancer called non-Hodgkin lymphoma. The Guardian reports: The evidence "supports a compelling link" between exposures to glyphosate-based herbicides and increased risk for non-Hodgkin lymphoma (NHL), the authors concluded, though they s


Three cities, three dead urban unicorn renewal projects. In just the past few days, we've had Foxconn renege on Wisconsin, Amazon renege on NYC and GE renege on Boston. Each followed the Anna Karenina principle that every unhappy economic development deal is unhappy in its own way: for Foxconn, it was trade tariffs and slowing […]


Ask Slashdot: Could Android and iOS Become Popular Desktop Operating Systems?
dryriver writes: For many older people, you use Windows, macOS, or Linux on the desktop, and Android or iOS on mobile devices. Nobody is screaming for an Android desktop PC or an iOS 17.3-inch laptop computer. But what about younger generations growing up, from a very young age, glued to devices with these two mobile operating systems running on it? Will they want to use Windows, macOS, or Linux just like us old farts when they grow older, or will they want their favorite mobile operating system


ChargedUp picks up £1.2M seed to grow its mobile charging network across UK
ChargedUp, a U.K. startup that offers a mobile charging network that takes inspiration from bike-sharing, has closed £1.2 million in seed investment. Leading the round is Sir John Hegarty's fund The Garage, and the ex-Innocent Smoothie founders fund JamJar. The funding will be used to grow the offering across the U.K. and for international expansion. […]


Year-Over-Year Smartwatch Sales Jumped By 61% In the US Last Year
New research from The NPD Group reveals that the smartwatch market overall is growing at an impressive rate and that the Apple Watch remains the best-selling wearable on the market. "Specifically, year-over-year smartwatch unit sales in the U.S. jumped by 61% while revenue jumped by 51%," reports BGR. "As for specific revenue figures, the report relays that smartwatch revenue from November of 2017 through November of 2018 checked in at $5 billion. One particularly interesting data point is that


Insurance Giant Allstate Buys Independent Phone Repair Company, Joins Right To Repair Movement
An anonymous reader quotes a report from Motherboard: Allstate, one of the largest insurance companies in the United States, just made a curious purchase. Through its subsidiary SquareTrade, the insurance giant bought iCracked, one of the largest independent smartphone repair companies in the country. The acquisition means that Allstate has become one of the most powerful proponents of right to repair legislation in the United States. According to Gay Gordon-Byrne, executive director of Repair.o


Opera Shows Off Its Smart New Redesign That's Just Like All the Other Browsers
Opera has unveiled a major redesign for its browser that's expected to ship in version 59. As Peter Bright writes via Ars Technica, "the new appearance adopts the same square edges and clean lines that we've seen in other browsers, giving the browser a passing similarity to both Firefox and Edge." From the report: The principles of the new design? "We put Web content at center stage," the Opera team writes on its blog. The design is pared down so that you can browse "unhindered by unnecessary di


The LG G8 Has a Vibrating OLED Screen For a Speaker
LG's next upcoming flagship smartphone is the LG G8, which is expected to debut at Mobile World Congress at the end of the month. While much of the phone is similar to last year's model, LG yesterday announced some news on the phone's audio capabilities. "The phone uses the same 'Crystal Sound OLED' branding that LG has used on some of its TVs before; this means that the entire display will vibrate to work as a speaker, which was previously rumored," reports The Verge. "The news also confirms th


Hacker Who Stole 620 Million Records Strikes Again, Stealing 127 Million More
An anonymous reader quotes a report from TechCrunch: A hacker who stole close to 620 million user records from 16 websites has stolen another 127 million records from eight more websites, TechCrunch has learned. The hacker, whose listing was the previously disclosed data for about $20,000 in bitcoin on a dark web marketplace, stole the data last year from several major sites -- some that had already been disclosed, like more than 151 million records from MyFitnessPal and 25 million records from


New AI Fake Text Generator May Be Too Dangerous To Release, Say Creators
An anonymous reader shares a report: The creators of a revolutionary AI system that can write news stories and works of fiction -- dubbed "deepfakes for text" -- have taken the unusual step of not releasing their research publicly, for fear of potential misuse. OpenAI, an nonprofit research company backed by Elon Musk, says its new AI model, called GPT2 is so good and the risk of malicious use so high that it is breaking from its normal practice of releasing the full research to the public in or


No Link Between Violent Video Games and Increased Aggression in Teens, Study Finds
A new study from the Oxford Internet Institute claims to have found no link between time spent playing violent video games, and increased aggressive behavior teen teenagers. From a report: Published in Royal Society Open Science, the study is "one of the most definitive to date" according to the University of Oxford. While many studies have previously made similar and contrary claims, lead researcher professor Andrew Przybylski said the "idea that violent video games drive real-world aggression


Did New York lose anything with Amazon's rejection? It's complicated.
Now that Amazon has said that it's taking its ball and going home rather than deal with mean, pushy New Yorkers, outside observers are giving off the sense that the city (and its local politicians) are losing out for their recalcitrance. They're wrong. New York City is running at about a 4.3 percent unemployment rate […]


Zendesk just hired three former Microsoft, Salesforce and Adobe execs
Today, Zendesk announced it has hired three new executives — Elisabeth Zornes, former general manager of global support for Microsoft Office, as Zendesk's first chief customer officer; former Adobe executive Colleen Berube as chief information officer and former Salesforce executive Shawna Wolverton as senior vice president, product. The company emphasized that the hirings were about […]


So you're a startup founder. Or you're in charge of a new project at a big company. (Or maybe you just imagine being either of these things.) And you suddenly realize: you have to make a whole slew of massive decisions right now, based on imperfect information, which will reverberate for months or years, and […]


'This Person Does Not Exist' Website Uses AI To Create Realistic Yet Horrifying Faces
A website that uses AI -- Generative Adversarial Networks (GANs) -- to generate photos of people who do not exist is circulating on social media and forums this week. A news writeup adds: Every time the site is refreshed, a shockingly realistic -- but totally fake --picture of a person's face appears. Uber software engineer Phillip Wang created the page to demonstrate what GANs are capable of, and then posted it to the public Facebook group "Artificial Intelligence & Deep Learning" on Tuesda


New York politicians slam Amazon as it drops HQ2 plan
Like the initial HQ2 plan, today's news that Amazon will no longer be setting up shop in Queens has been met with a flood of mixed reactions. Business advocacy and real estate are decrying the retail giant's decision to pack up and leave. I know I've been flooded with responses from various corners all afternoon. […]


Developers Accuse Sony of 'Playing Favorites' With PS4's Cross-Platform Support
After years of fighting the idea, Sony announced last September it is finally bringing "cross-platform gameplay, progression, and commerce" to the PlayStation Network, with Fortnite as the first example. Months later, the company's efforts have yet to gain wide traction and now we may have identified the bottleneck: Sony. Several major third-party developers have accused the company of standing in the way of letting the PS4 versions of their games play nicely with other platforms. ArsTechnica re


JPMorgan Chase Announces JPM Coin, Becomes First Big US Bank With Own Cryptocurrency
J.P. Morgan Chase CEO Jamie Dimon called bitcoin a fraud in September 2017 and said, "You can't have a business where people can invent a currency out of thin air and think that people who are buying it are really smart." By January 2018 he had walked the remarks back but said he still was "not interested that much in the subject at all." In February 2018, J.P. Morgan called cryptocurrencies "risk factors" to its business, something it never previously said. And now J.P. Morgan has become the fi


Amazon Pulls Out of Planned New York City Campus
As expected, Amazon said on Thursday that it was canceling plans to build a corporate campus in New York City [The link may be paywalled; alternative source]. From a report: The company had planned to build a sprawling complex in Long Island City, Queens, in exchange for nearly $3 billion in state and city incentives. But the deal had run into fierce opposition from local lawmakers who criticized providing subsidies to one of the world's richest companies. Amazon said the deal would have created


Facebook may face a record-setting multi-billion-dollar fine from the FTC
The Washington Post is reporting that Facebook's row with the FTC could result in fines an order of magnitude larger than any levied against a tech company by the regulatory body before. While the talks appear to be ongoing, The Washington Post spoke with two people familiar with the situation who said the FTC is […]


Citizen expands its crime-tracking alert app to Baltimore
Depending on who you ask, Citizen is either a useful urban safety tool or a menacing glimpse into a self-surveilled police state, but either way, the app is coming to Baltimore. Citizen, formerly known as Vigilante, is a crime tracking app that offers geo-targeted alerts that notify users of dangers lurking nearby, from carjackings to […]


The Internet, Divided Between the US and China, Has Become a Battleground
The global internet is splitting in two. From a report: One side, championed in China, is a digital landscape where mobile payments have replaced cash. Smartphones are the devices that matter, and users can shop, chat, bank and surf the web with one app. The downsides: The government reigns absolute, and it is watching -- you may have to communicate with friends in code. And don't expect to access Google or Facebook. On the other side, in much of the world, the internet is open to all. Users


Uber Freight snags Airbnb, Box veterans as it eyes global expansion
Uber Freight, which helps truck drivers connect with shipping companies, has made two high-profile hires this month as it continues to scale up its app and plans for a global expansion. The company has hired Andrew Smith, one of Box's early employees, to head up global sales at Uber Freight, and Bar Ifrach, formerly of Airbnb, to lead […]


Software Pirates Use Apple Tech To Put Hacked Apps on iPhones
Pirates used Apple's enterprise developer certificates to put out hacked versions of some major apps, a report said Thursday. From the report: Illicit software distributors such as TutuApp, Panda Helper, AppValley and TweakBox have found ways to use digital certificates to get access to a program Apple introduced to let corporations distribute business apps to their employees without going through Apple's tightly controlled App Store. Using so-called enterprise developer certificates, these pira


Africa's Black Panthers Emerge From a Century in the Shadows
An anonymous reader shares a report: It's a scientific coup to warm the heart of any superhero fan: the first documented sightings of a black panther in Africa in about 100 years [Editor's note: the link may be paywalled; alternative source], not far from where Marvel places the fictional setting of its Oscar-nominated "Black Panther." A team from the Institute for Conservation Research of the San Diego Zoo Global and the Loisaba Conservancy in Kenya confirmed the existence of black leopards --