Hue Jackson has interesting take on Jarvis Landry's passionate speech
Jarvis Landry is doing what he can to change the culture of losing that has become the norm with the Cleveland Browns, but did he go too far in urging his teammates to practice through injuries? Hue Jackson might think so. On Tuesday, a reporter asked Jackson if he has noticed more players wanting to play through pain after the passionate speech Landry delivered, which aired on HBO's "Hard Knocks." The coach indicated that Landry's advice may not have been the best, noti


Jim Harbaugh offers update on Michigan QB situation
With less than four weeks to go until Michigan opens its 2018 season in a marquee matchup with Notre Dame, the Wolverines still have yet to name a starting quarterback. While a decision is coming soon, Jim Harbaugh insists the competition remains wide open. Harbaugh told reporters on Monday that he plans to name a starting QB "sooner rather than later," but he also noted that the battle between Ole Miss transfer Shea Patterson, redshirt sophomore Brandon Peters, graduate transfer Je


Todd Bowles: Terrelle Pryor 'should keep his mouth shut' about injuries
Terrelle Pryor has been battling an ankle injury throughout the offseason, and he decided to disclose the severity of the injury while speaking with the media on Monday. New York Jets head coach Todd Bowles wishes the receiver had not done that. On Tuesday, Bowles was asked about Pryor revealing that he suffered a broken ankle in May. Bowles basically ripped Pryor and said he has already received an earful about it. Todd Bowles wasn't happy that #Jets WR Terrelle Pryor revealed that he suf


Eagles coach shoots down report about Alshon Jeffery's availability
Alshon Jeffery has been recovering from a rotator cuff injury that he played through all of last season, and a report earlier in the week indicated the star receiver may not be cleared in time for Week 1. Eagles coach Doug Pederson felt the need to address that report on Tuesday. After initially telling reporters he was not going to comment on Jeffery's status, Pederson couldn't resist shooting down Ian Rapoport's report that Jeffery could potentially begin the season on the p


Report: DeVante Parker dealing with broken finger
The Miami Dolphins are hoping DeVante Parker will break out in his fourth NFL season now that Jarvis Landry is no longer with the team, but the wide receiver will need to take some time off to heal before he is ready to practice and play again. On Tuesday, Dolphins head coach Adam Gase said Parker is considered week-to-week with an injury. Joe Schad of the Palm Beach Post reports that Parker has a broken middle finger, and the team hopes he is ready to return by Week 1. Miami Dolphins WR DeVan


Martin Prado calls out Marlins for being with losing
The Miami Marlins have lived up to the expectation that they would be one of the worst teams in baseball in 2018, but one of the team's veterans is not willing to excuse the lack of fight he has seen over the past month. The Marlins, who are currently 48-73 and in last place in the NL East, have lost a whopping 16 of their last 21 games. As he heads to the disabled list with a quad injury, 34-year-old third baseman Martin Prado lit into his teammates for being "comfortable" wi


Carson Wentz shares update on his Week 1 availability
Carson Wentz has looked sharp during the offseason and appears to be on track to play in Week 1, but the star quarterback is not yet ready to declare himself a lock for the starting lineup. In an interview with SportsRadio WIP94 on Tuesday, Wentz was asked how important it is for him to be available in Week 1. He said not missing any of the 2018 regular season has been his goal since he tore his ACL last December, but he admitted it's "going to be close." "I obviously wo


Orlando Scandrick made $1 million for doing nothing with Redskins
Many NFL players have spoken out against the structure of the league's contracts and called for fully guaranteed salaries like they have in the NBA and MLB, but Orlando Scandrick doesn't have much to complain about. Scandrick, who signed a two-year deal with the Washington Redskins back in March, is being released by the team. Since he got a $1 million signing bonus, he still gets to collect that money without ever playing a down in Washington. #Redskins are releasing CB Orlando Sc


South Carolina president agrees with Will Muschamp's criticism of Maryland report
Will Muschamp has taken some heat for the way he defended Maryland head coach D.J. Durkin in the wake of reports of player mistreatment and negligence, but his employer is standing behind him. Over the weekend, Muschamp ripped ESPN for using anonymous sources to accuse Durkin of creating a "toxic culture" at Maryland. "There's no credibility in anonymous sources. If that former staffer had any guts, why didn't he put his name on that? I think that's gutless," Muschamp ...


Nationals manager completely lost after bullpen blows another game
Washington Nationals manager Dave Martinez is at a total loss with how to manage his bullpen after they blew yet another game. The Nats lost 7-6 to the St. Louis Cardinals on Monday on a walk-off home run by Paul DeJong. That was the second straight game the Nats lost in a walk-off and third in four games that the bullpen blew. After the defeat, Martinez said he didn't know what else to do about the bullpen. Martinez on Solis and the bullpen: "I don't know what else to do." —...


Ice Cube has approached Kobe Bryant about playing in BIG3
If Kobe Bryant ever wants to get back to playing competitive basketball again, one prominent fellow Angeleno may have just the opportunity for him. In an appearance Monday on FOX Sports Radio's "The Rich Eisen Show," entertainment mogul Ice Cube said that he has pitched Bryant on playing in his BIG3 basketball league. Ice Cube did add though that the retired 18-time All-Star has turned down all of his overtures but also that he would continue trying, per Ryan Ward of ClutchPoi


Eight NFL players making noise in training camp
While we are only a game into the NFL preseason, we have seen enough of training camp and game action to know who's really starting to make an impression on coaches and teammates. A lot of the players are rookies, but some veterans and post-hype players are standing out as well. These players are standing in terms of how they've done in games, how they've looked in practice, and even how they interact with their teammates. Here's a look at eight NFL players making some n


Watch: Brandon Crawford exits game after scary collision
San Francisco Giants shortstop Brandon Crawford was forced to exit Monday's game against the Los Angeles Dodgers after a frightening collison. Crawford was attempting to track down a fly ball in the bottom of the fourth inning when he ran into left fielder Gorkys Hernandez. Here is video of the play, where Crawford's head appeared to collide with Hernandez's knee: Brandon Crawford collides with Dorkys Hernandez #Dodgers Vs #Giants pic.twitter.com/CDKxeshQwP — G (@Dodge


Jimmy Butler hits back at Instagram user who questions his leadership
Jimmy Butler has averaged 0.5 blocks per game for his NBA career, but he may have just upped that number with a well-timed swat on a fan this week. On Monday, the Minnesota Timberwolves All-Star took to Instagram to post a picture of himself walking ahead of three other men. In his caption, Butler wrote, "One job of a leader is to show the lost ones the way. Every last one of these idiots behind me look hella lost smh." one job of a leader is to show the lost ones the way. eve


Dolphins release DL who elbowed teammate
The Miami Dolphins released a defensive lineman who was involved in an incident with running back Kenyon Drake during practice on Monday. During a session, veteran defensive tackle Gabe Wright elbowed Drake, who was not wearing a helmet at the time. According to The Miami Herald, Wright's actions were uncalled for. Wright was a fourth-round selection in the 2015 NFL Draft by the Detroit Lions. Since then, he has also played for the Cleveland Browns and Philadelphia Eagles prior to signing


LT Donald Penn agrees to restructured contract with Raiders
Donald Penn and the Oakland Raiders have agreed to a restructured contract. The Las Vegas Review-Journal's Michael Gehlken describes the new deal as "team-friendly," which likely means Penn is taking a pay cut for the upcoming season. In exchange, Gehlken says Penn is receiving more guaranteed money over the next two years. Raiders and LT Donald Penn have agreed to contract restructure, source says. In exchange to new team-friendly parameters, Penn will receive more guarantee


Jim Harbaugh not expecting any suspensions due to shoe selling
Jim Harbaugh is not expecting Michigan to join North Carolina in suspending players due to shoe violations. The Wolverines investigated its football players to see whether any of them had violated team rules by selling shoes they were given by Jordan brand as part of school endorsement. On Monday, Harbaugh said that they took a shoe inventory and that all shoes were accounted for. Because of that, he's not expecting any suspensions. Harbaugh says he doesn't anticipate anyone missing t...


Mike Trout may not return from DL when eligible
Mike Trout may not be ready to return to the Los Angeles Angels when he is eligible to come off the disabled list on Thursday. Trout is away from the team due to a family matter, and the team is not sure if he'll be ready to play on Thursday. The #Angels say Mike Trout is away from the team for a personal family matter. They are unsure if he'll be activated from the DL when he's eligible on Thursday. — Jeff Fletcher (@JeffFletcherOCR) August 14, 2018 Trout has not played sinc...


Antonio Brown accuses reporter of 'making s— up'
Antonio Brown was upset with one of the reporters who covers the Pittsburgh Steelers and called him out over Twitter Monday. Brown returned to action on Saturday after missing time with a quad injury. Two days later, a report from Pittsburgh Post-Gazette reporter Ed Bouchette made it seem like Brown may have suffered a setback. Bouchette reported that Brown had "limped off practice" on Monday. Antonio Brown limps off practice after some early individual work — Ed Bouchette (@


Rams coach cast doubt on report of imminent Aaron Donald deal
Los Angeles Rams head coach Sean McVay cast some doubt on a report that suggested an Aaron Donald deal was imminent. CBS Sports' Jason La Canfora reported on Monday morning that he expects the Rams and Donald to reach agreement on a new deal by the end of the week. Speaking from Rams practice later in the day, McVay said any talk of a deal being close is "news to us." "That's news to us." —Rams coach Sean McVay on those reports of a deal with Aaron Donald being close ...


Kenley Jansen may be able to return earlier than expected
Kenley Jansen may be able to return to the Los Angeles Dodgers earlier than projected. Dodgers manager Dave Roberts said that Jansen threw a bullpen on Monday. He is encouraged about Jansen possibly returned earlier than the 4-6 week projection. Kenley Jansen did throw a bullpen today. Dave Roberts said he is "encouraged" that Jansen can return before the 4-6 weeks widely projected for his absence. — Bill Shaikin (@BillShaikin) August 13, 2018 The Dodgers closer experienced an irreg...


Padres' Wil Myers making first career MLB start at third base
The San Diego Padres are pressing forward with their Wil Myers experiment. Myers will make his first career MLB start at third base during Monday's Padres-Los Angeles Angels game. The 27-year-old was placed on the disabled list with a foot injury on Aug. 3 and began playing third in rehab. That pattern will continue as he returns to the bigs. Since signing with the Padres prior to 2015, Myers has mostly played first base and also in the outfield. Prior to San Diego, he mostly played in


Indians OF Leonys Martin dealing with life-threatening bacterial infection
The Cleveland Indians on Monday shed some light about the medical issue with which outfielder Leonys Martin has been dealing, and the entire situation is scary. Indians president Chris Antonetti said that Martin had a bacterial infection that entered his blood stream. The infection produced toxins that damaged his internal organs, a situation he described as "severe." Martin thankfully has made a recovery in the last 24-36 hours and is in stable condition at the Cleveland Clinic. C


Broncos promote Chad Kelly to backup quarterback
Chad Kelly is moving on up in the world. Kelly was working with the No. 2 offense during Denver Broncos practice on Monday, according to Mike Klis. Chad Kelly is No 2 QB. Out there now. #9sports — Mike Klis (@MikeKlis) August 13, 2018 Paxton Lynch, who was the team's previous backup quarterback, worked with the No. 3 offense. Paxton Lynch coming in with no 3 offense. #9sports — Mike Klis (@MikeKlis) August 13, 2018 Kelly was the "Mr. Irrelevant" from last year&


Jarvis Landry shades Dolphins again in assessing role with Browns
It is not an understatement to suggest that Jarvis Landry is very happy to no longer be with the Miami Dolphins. Now with the Cleveland Browns, Landry praised offensive coordinator Todd Haley, who has expanded his role in the offense and is letting him do much more than he feels he was permitted to do in Miami. WR Jarvis Landry said #Browns OC Todd Haley has 3x the number of routes for him in this playbook vs what he was allowed to run in Miami: "He doesn't just treat me as a slot guy." &m


Ex-Ohio State assistant Zach Smith was arrested for drunk driving in 2013
Former Ohio State assistant football coach Zach Smith has been in trouble with the law on numerous occasions over the past decade, and his rap sheet apparently includes more than just instances of domestic violence. Smith, who was recently fired by Urban Meyer after allegations against him were uncovered, was arrested in 2015 on suspicion of operating a motor vehicle while intoxicated in Dublin, Ohio. Kyle Rowland of The Blade reports that the charge was later reduced and he was found guilty of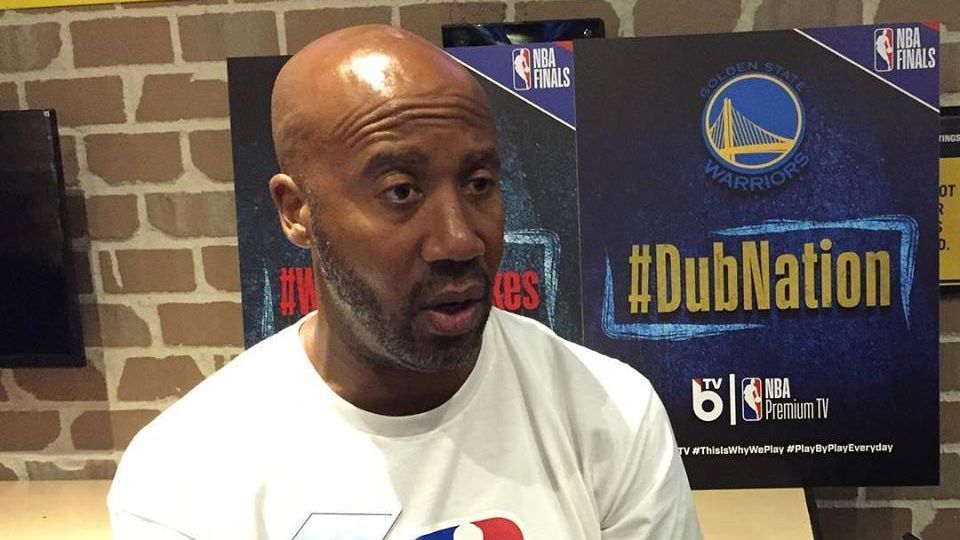 Sources: Clips drop Bowen after Kawhi remarks
After Bruce Bowen made some critical comments about free-agent target Kawhi Leonard in June, he will not be renewed as the LA Clippers television game analyst next season, sources told ESPN's Adrian Wojnarowski.


Report: Alshon Jeffery could miss Eagles' opener
The Philadelphia Eagles could be without a key member of their team as they launch their Super Bowl defense. According to Ian Rapoport of NFL Network, wide receiver Alshon Jeffery, who is currently on the PUP list as he recovers from rotator cuff surgery, may not be ready in time to play in the team's season opener. As #Eagles gear up for the season, WR Alshon Jeffery has remained on PUP. Though he's progressing according to plan, sources say the timing of his rotator cuff surgery R...


David Bote says he 'meant no disrespect' with bat flip on game-winner
Chicago Cubs rookie standout David Bote is apologizing for something he probably has no need to apologize for. Bote hit a dramatic walk-off grand slam against the Washington Nationals on Sunday night, turning what looked like a 3-0 defeat into a 4-3 win with one swing of the bat. He flipped that bat after making contact, which he said Monday was done in the heat of the moment and meant no harm by. "I didn't even realize I did it until I saw it on the replay … I meant no disrespect b


Report: Bruce Bowen out as Clippers analyst after Kawi Leonard criticism
Bruce Bowen was hired as a TV analyst for the Los Angeles Clippers roughly two years ago and was expected to sign an extension this offseason to remain in that role, but some critical comments he made about Kawhi Leonard led to a sudden change of plans. ESPN's Adrian Wojnarowski reports that the Clippers have "withheld approval" on Fox Sports West signing Bowen to a contract extension. The decision was directly related to Bowen calling out Leonard back in June. "I think


Torrey Smith weighs in on Maryland football allegations
Former Maryland wide receiver Torrey Smith is taking a cautious approach in responding to allegations of a toxic culture at his alma mater. Smith, currently playing for the Carolina Panthers, said he was waiting for the investigation to play out, but admitted that the reports coming out of College Park did not look good. Torrey Smith on allegations of abuse at his Maryland alma mater: "You've got to let the investigation play itself out. But no matter what happens, it's not a good look for...


Terrelle Pryor says he is recovering from broken ankle
New York Jets wide receiver Terrelle Pryor has made no secret of the fact that he's coming back from an ankle injury, but he didn't mention how serious it actually was. Pryor said Monday he broke his ankle in May, and is still working on coming all the way back from it. Additionally, he's dealing with some hip problems while his body adjusts to running with such frequency again. #Jets WR Terrelle Pryor said he broke his ankle in May. Dealing with some hip issues as he gets ac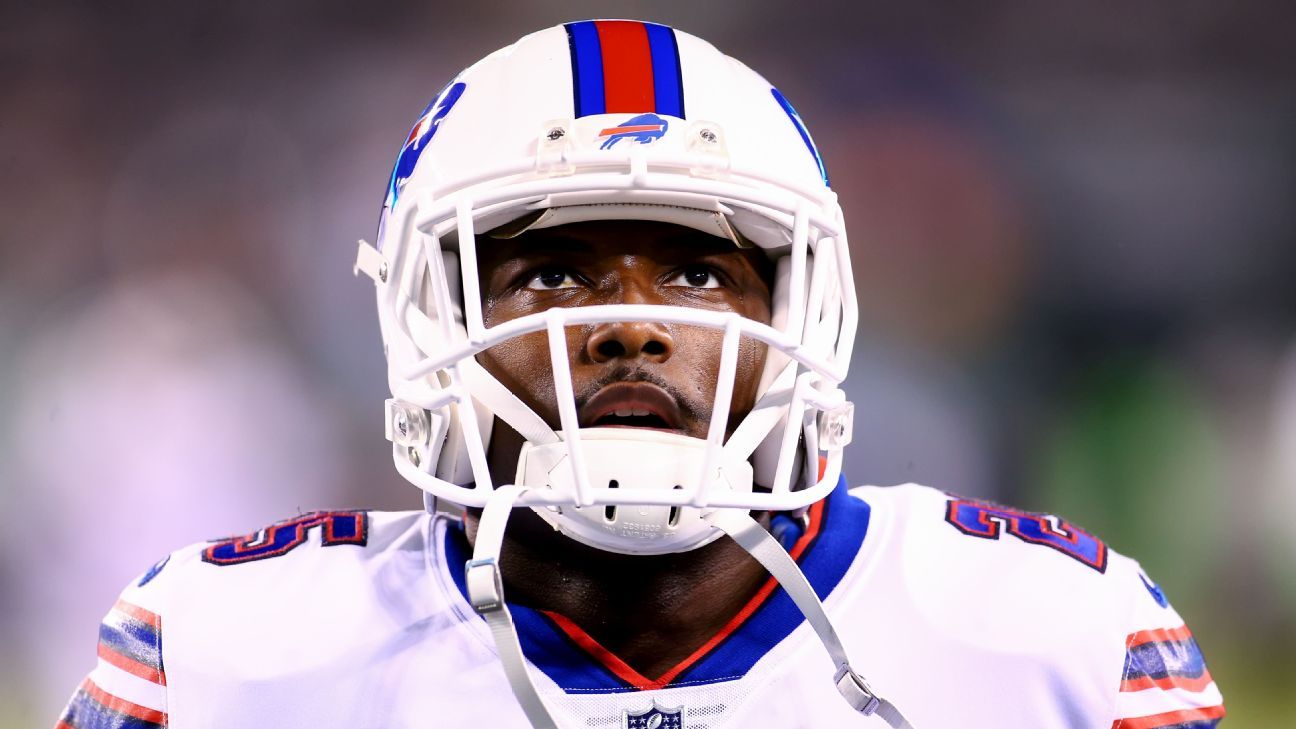 McCoy's ex sues RB over home invasion, attack
Delicia Cordon, the ex-girlfriend of LeSean McCoy, filed a personal injury lawsuit Friday against the Bills running back over the July 10 home invasion in which Cordon was beaten and robbed of jewelry.


Report: Carmelo Anthony will compete for starting job with Rockets
Carmelo Anthony has started in every single game he has played in during his 15-year NBA career, which is the longest active streak in the league. While it's possible that streak could come to an end with the Houston Rockets, it is apparently not a given. On Monday, ESPN's Adrian Wojnarowski wrote that Anthony is expected to come off the bench during the 2018-19 season. That was noteworthy because Carmelo said when he was still with the Oklahoma City Thunder back in April that he wo


Heat executive apologizes for team excessively hyping schedule release
The Miami Heat thought it would be a good idea to sarcastically hype up their schedule release as some huge offseason news, and it comes as no surprise that fans didn't appreciate it. Beginning last Thursday, the Heat shared a series of videos on Twitter teasing some "big news" they had coming. Some wondered if Dwyane Wade had made a decision about his future while others thought a big trade — perhaps one involving Hassan Whiteside — was on the verge of being annou


Report: Rams, Aaron Donald likely to agree on new deal by end of week
Aaron Donald and the Los Angeles Rams appear to be headed toward a resolution on his contract. According to CBS Sports's Jason La Canfora, Donald and the Rams are expected to wrap up a new deal by the time they play their next preseason game on Saturday, with things "trending" in that direction. As reported last week would expect the Rams and Aaron Donald to agree to a new contract prior to their next preseason game. Big press conference back in LA. Continues to trend in that


D'Antoni: Melo 'better fit' with Rockets than NYK
Mike D'Antoni says Carmelo Anthony will be a "better fit" with the Rockets than he was with the Knicks, and he won't have a problem coaching the veteran forward in Houston after their falling out six years ago in New York.


Watch: Wayne Rooney makes incredible play to help DC United win
DC United might not be having the best season, but they sure had a memorable ending to Sunday night's game. DC United and Orlando City were in stoppage time tied at 2 and Orlando was a man down when Wayne Rooney made a spectacular play. Rooney chased down an opponent and stole the ball away with a tackle, then sent a pass nearly halfway across the field to Luciano Acosta, who headed in the winning goal. As if the tackle and pass weren't enough, keep in mind that Rooney also saved a


Nats' Ryan Madson blames back troubles for poor outing
Washington Nationals reliever Ryan Madson imploded in Sunday's loss to the Chicago Cubs, and afterwards, he pointed to a back issue as the likely culprit. Madson entered the game in the bottom of the ninth inning with a 3-0 lead but proceeded to allow three batters to reach base on a single and two hit-by-pitches. David Bote then hit a walkoff grand slam to give the Cubs the 4-3 win. During his postgame press conference, Madson revealed that he has been dealing with on-and-off back proble


Nets apologize to Jeremy Lin for social media snub
The Brooklyn Nets found themselves having to apologize this weekend to one of their recently traded players. Earlier this week, the Nets tweeted about a trip to China that players Spencer Dinwiddie and Rondae Hollis-Jefferson as well as co-owner Joe Tsai took to participate in a charity basketball game. The Nets tagged all three in the post. The Nets family were out balling for a cause in China this past weekend. @SDinwiddie_25 @IAmCHAP24 @joetsai1999 pic.twitter.com/F3V7OtCLIu — Brookly


As we head towards the final month of the regular season, the pennant races in baseball are heating up, and so are the awards races. The MVP races in both leagues are looking very intriguing as we get into crunch time. In the American League, there are several worthy candidates, though two teams are heavily represented. The National League race is even more wide open, with no clear standouts — a factor that could open the door to a pitcher winning the award for the first time since 2014.