Why do women get more migraines?
Differing levels of sex hormones, especially estrogens, may explain why many more women than men suffer from migraines. A study provides evidence that these hormones affect cell mechanisms that control responses to migraine triggers, offering a possible pathway to more effective, personalized treatments.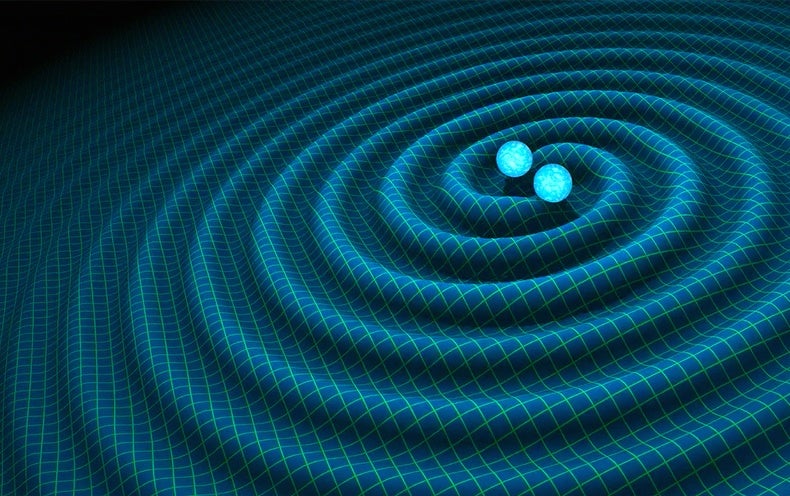 The ongoing search for the graviton—the proposed fundamental particle carrying gravitational force—is a crucial step in physicists' long journey toward a theory of everything -- Read more on ScientificAmerican.com


New results show which proteins assist the natural recycling process in the body.


How hot is Schrödinger's coffee?
A new uncertainty relation, linking the precision with which temperature can be measured and quantum mechanics, has been discovered.


Glacier depth affects plankton blooms off Greenland
The unusual timing of highly-productive summer plankton blooms off Greenland indicates a connection between increasing amounts of meltwater and nutrients in these coastal waters. Researchers now show that this connection exists, but is much more complex than widely supposed. Whether increasing meltwater has a positive or negative effect on summertime phytoplankton depends on the depth at which a glacier sits in the ocean.


One antiplatelet drug after heart valve replacement
Treatment guidelines say patients who undergo minimally invasive aortic heart valve replacements should receive two antiplatelet drugs to reduce the risk of dangerous blood clots. A new study has found that a single antiplatelet drug may work just as well, with lower risks of life-threatening bleeding and other complications.


Livestock Infected with Worms Belch and Fart 33% More Methane
It's estimated that 40% of greenhouse gas emissions come from agriculture, and a substantial portion of that is directly 'emitted' by livestock. And just last year, climate scientists reported that we've actually been underestimating the extent to which the combined belches and flatulence of farmed animals contributes to climate change by 11%. Unsurprisingly, there's been renewed interest in reducing those emissions, especially considering the demand for livestock is only growing. Now, ...


Cetuximab+RT found to be inferior to standard treatment in HPV+ oropharyngeal cancer
An interim analysis of data from a randomized clinical trial of patients with human papillomavirus (HPV)-positive oropharyngeal cancer found that treatment with radiation therapy and cetuximab is associated with worse overall and progression-free survival compared to the current standard treatment with radiation and cisplatin. The trial was designed to see if cetuximab with radiation would be less toxic than cisplatin with radiation without compromising survival for patients with the disease.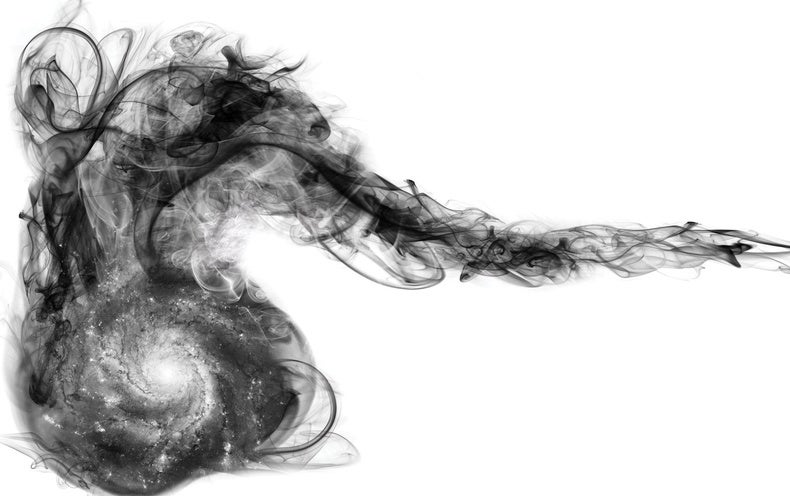 Astrophysicists have piled up observations that are difficult to explain with dark matter. It is time to consider that there may be more to gravity than Einstein taught us -- Read more on ScientificAmerican.com


Artificial placenta created in the laboratory
Scientists have now produced an artificial placenta model that very closely resembles the natural organ. Using a specially developed femtosecond laser-based 3D printing process, it is possible to produce customized hydrogel membranes directly within microfluidic chips, which are then populated with placenta cells. This means it is now possible to provide clarity in some vital research issues, such as the exchange of glucose between mother and child.


India's Second Moon Mission as "Complex" as NASA's Apollo Mission
New Delhi (Sputnik) Aug 14, 2018 The Indian Space Agency had planned the launch of its second moon mission for October this year, but scientists reviewing their preparedness suggested that more tests were needed before the launch. The mission is now likely to be preceded by Israel's moon mission, planned for December this year. The Indian Space Research Organisation (ISRO) has announced the postponement of its much-awaite


Partners in space, partners in signature: an AEHF tradition
Los Angeles AFB CA (SPX) Aug 10, 2018 The Advanced Extremely High Frequency (AEHF) Program marked a significant occasion, June 22 when members of the leadership team at the Space and Missile Systems Center, the Aerospace Corporation and Lockheed Martin Space Systems Company all gathered to place their signatures on a thermal space blanket that will travel in space inside the AEHF-4 satellite this coming October. "We have an op


US Working Hard to Cease Reliance on Russian Rocket Engines - NASA
Moscow (Sputnik) Aug 14, 2018 The United States is working hard to halt its dependence on Russia's RD-180 rocket engines, Jim Bridenstine, the administrator of the US National Aeronautics and Space Administration, said. Earlier in August, the US administration announced new sanctions against Russia in response to Moscow's alleged use of chemical weapons against Russian ex-intelligence officer Sergei Skripal in the UK c


26 days in the air: Airbus drone smashes world record
Farnborough UK (Sputnik) Aug 10, 2018 Airbus has praised the success of the drone's maiden flight and plans to increase the device's duration, while the UK government is set to become the first one to adopt the technology for its needs. While Airbus is mostly known for its passenger aircraft construction, it is also one of the global leaders in space engineering. The company's press-release published on Wednesday reveals anoth


New Pentagon report names Russia, China as threats to US space capabilities
Washington (Sputnik) Aug 10, 2018 A new space report by the Pentagon has named Russia and China as key threats to US space capabilities, according to a document released on Thursday. "The United States faces rapidly growing threats to our space capabilities. China and Russia, our strategic competitors, are explicitly pursuing space warfighting capabilities to neutralize US space capabilities during a time of conflict," the


Scarlet macaw DNA points to ancient breeding operation in Southwest
Somewhere in the American Southwest or northern Mexico, there are probably the ruins of a scarlet macaw breeding operation dating to between 900 and 1200 C.E., according to a team of archaeologists who sequenced the mitochondrial DNA of bird remains found in the Chaco Canyon and Mimbres areas of New Mexico.


Reef corals have endured since 'age of dinosaurs' and may survive global warming
Kaust, Saudi Arabia (SPX) Aug 10, 2018 The relationship between corals and the micro-algae that enable them to build reefs is considerably older and more diverse than previously assumed, according to an international team of scientists. The team's research suggests that coral-algal partnerships have endured numerous climate change events in their long history, and offers a glimmer of hope that at least some are likely to surviv


'We're at Beginning of New Phase of Utilizing Space For Peaceful Purposes'
Sydney (Sputnik) Aug 14, 2018 The UK is looking to launch its first commercial rocket from its own soil by 2021. According to a report by CNBC, the global security and aerospace company - Lockheed Martin - has received the largest portion of United Kingdom Space Agency's funding to develop an orbital launch site for small rockets in Scotland. Sputnik discussed the feasibility of the UK aim to launch commercial rockets


NASA finds Amazon drought leaves long legacy of damage
Pasadena CA (JPL) Aug 10, 2018 A single season of drought in the Amazon rainforest can reduce the forest's carbon dioxide absorption for years after the rains return, according to a new study published in the journal Nature. This is the first study to quantify the long-term legacy of an Amazon drought. A research team from NASA's Jet Propulsion Laboratory in Pasadena, California, and other institutions used satellite li


Historic space weather could clarify what's next
Warwick UK (SPX) Aug 14, 2018 Historic space weather may help us understand what's coming next, according to new research by the University of Warwick. Professor Sandra Chapman, from Warwick's Centre for Fusion, Space and Astrophysics, led a project which charted the space weather in previous solar cycles across the last half century, and discovered an underlying repeatable pattern in how space weather activity changes


Fishing quotas upended by nuclear DNA analysis
Fishing quotas have been decided using an inadequate method for decades, according to a new study. The same method has also been used to decide about culling, hunting quotas, or translocating threatened species. Analyzing the nuclear genome of sardines shows previously unrecognized genetic differences between populations, which are not identified by the go-to-method for Isolation-By-Distance, mitochondrial DNA analysis.


Wearable 'microbrewery' saves human body from radiation damage
West Lafayette IN (SPX) Aug 10, 2018 The same way that yeast yields beer and bread can help hospital lab workers better track their daily radiation exposure, enabling a faster assessment of tissue damage that could lead to cancer. But rather than building portable cellars or ovens, Purdue University researchers have engineered yeast "microbreweries" within disposable badges made of freezer paper, aluminum and tape. Simply add


New Gamma-Ray Bursts Research Reveals Time-Reversible Mirroring Effect
Charleston SC (SPX) Aug 14, 2018 It is titled "Smoke and Mirrors," but a new discovery from College of Charleston astrophysicist Jon Hakkila may be anything but smoke and mirrors. Hakkila and student researchers have discovered a peculiarity in the light curves of gamma-ray bursts (GRBs) that may provide a breakthrough in understanding the conditions that produce these events. GRBs are the intrinsically brightest explosio


PlanetWatchers Launches Foresights Analytics Platform to Advance Commercial Forestry
San Francisco CA (SPX) Aug 14, 2018 The forest manager's nightmare of struggling to manage widely dispersed forestry assets in remote, challenging, and inaccessible locations is now a thing of the past with PlanetWatchers' new Foresights Analytics Platform (Foresights). PlanetWatchers, a geospatial intelligence and enterprise natural resource monitoring services company, is the first startup in the new space revolution ecosy


Finding the happy medium of black holes
Huntsville AL (SPX) Aug 10, 2018 Scientists have taken major steps in their hunt to find black holes that are neither very small nor extremely large. Finding these elusive intermediate-mass black holes could help astronomers better understand what the "seeds" for the largest black holes in the early Universe were. The new research comes from two separate studies, each using data from NASA's Chandra X-ray Observatory and o


When it comes to regrowing tails, neural stem cells are the key
It's a longstanding mystery why salamanders can perfectly regenerate their tails whereas lizard tails grow back all wrong. By transplanting neural stem cells between species, researchers have discovered that the lizard's native stem cells are the primary factor hampering tail regeneration.


Quantum chains in graphene nanoribbons
Zurich, Switzerland (SPX) Aug 10, 2018 A material that consists of atoms of a single element, but has completely different properties depending on the atomic arrangement - this may sound strange, but is actually reality with graphene nano-ribbons. The ribbons, which are only a few carbon atoms wide and exactly one atom thick, have very different electronic properties depending on their shape and width: conductor, semiconductor or ins


Earth mini-moons: Potential for exciting scientific and commercial opportunities
Washington DC (SPX) Aug 14, 2018 The detection of "mini-moons" - small asteroids temporarily captured in orbit around Earth - will vastly improve our scientific understanding of asteroids and the Earth-Moon system, says a new review published in Frontiers in Astronomy and Space Science. These small and fast-moving visitors have so-far evaded detection by existing technology, with only one confirmed mini-moon discovery to date.


Disrupted nitrogen metabolism might spell cancer
Researchers have now shown that in many cancers, the patient's nitrogen metabolism is altered, producing detectable changes in the body fluids and contributing to the emergence of new mutations in cancerous tissue.


From space, numerous wildfires look like glittering embers strewn across a vast swath of the Pacific Northwest
As more than 140 new wildfires erupted in British Columbia and Washington State, a weather satellite captured this dramatic imagery Wildfires blazing in California have received a huge amount of attention in recent weeks. But this summer's wildfire crisis is much more widespread, as shown in dramatic fashion by the animation of satellite images above, as well as other images to follow. The animation consists of images acquired by the GOES-16 weather satellite over the course of 24 ho...


'Undruggable' cancers slowed by targeting growth signals
As many as 50 percent of human cancer cases -- across a wide variety of tissues -- involve defects in a common cellular growth signaling pathway. These defects have so far defied most attempts to develop targeted therapies. Now researchers have identified a new strategy for potentially treating intractable cancers by decoupling the entire RAS/MAP Kinase (MAPK) signaling pathway from external growth signals.


Policy changes can help ease roadblocks to a healthy diet
Diet modification can be a vital step to prevent cardiovascular disease. While various biological, economical, physical, social and psychological factors influence food choices, interventions targeting these factors can lead to meaningful improvements in long-term eating habits.


A Brief Guide to Neuro-Products
On this blog I usually focus on academic, scientific neuroscience. However, there is a big world outside the laboratory and, in the real world, the concepts of neuroscience are being used (and abused) in ways that would make any honest neuroscientist blush. In this post I'm going to focus on three recent examples of neuro-products: commercial products that are promoted as having some kind of neuroscience-based benefit. 1) Neuro Connect Golf Bands We'll start out with a silly one. Th


Adult-child conversations strengthen language regions of developing brain
Young children who are regularly engaged in conversation by adults may have stronger connections between two developing brain regions critical for language, according to a study of healthy young children that confirms a hypothesis registered with the Open Science Framework. This finding was independent of parental income and education, suggesting that talking with children from an early age could promote their language skills regardless of their socioeconomic status.


Missing immune cells that could fight lethal brain tumors
Researchers have tracked the missing T-cells in glioblastoma patients. They found them in abundance in the bone marrow, locked away and unable to function because of a process the brain stimulates in response to glioblastoma, to other tumors that metastasize in the brain and even to injury.


Amish nemaline myopathy natural history study finds promise for gene therapy treatment
A new comprehensive natural history study about Amish nemaline myopathy (ANM) in the Old Order Amish population focuses on the promise of gene therapy for this lethal disorder. Amish nemaline myopathy (ANM) is an infantile-onset muscle disease linked to a mutation of the TNNT1 gene. The study summarizes genealogical records, clinical data, and molecular reports of one hundred and six ANM patients born between 1923 and 2017.


What caused this colossal heart-shaped hole in the cloud deck off the coast of California and Baja?
I'm always on the look out for interesting images of Earth shot from space so that I can share them here at ImaGeo. And when I saw the one above, I just couldn't resist it. Often, the cloud deck extends along the coast of California and down into Baja in a more or less continuous manner, as you can see in the image at right acquired by NASA's Terra satellite five years ago in August. But in the Terra image above, there is indeed a massive heart-shaped hole in the deck. It's also...


Sea stars critical to kelp forest resilience
A study by a resource and environmental management researcher reveals that sunflower sea stars play a critical role in the resilience of B.C.'s kelp forests, which are among the most productive ecosystems on Earth. Similar to land-based forests, kelp forests provide essential habitat for species and also help remove CO2 from the atmosphere.


Toward a universal quantum computer
Researchers have demonstrated holonomic quantum gates under zero-magnetic field at room temperature, which will enable the realization of fast and fault-tolerant universal quantum computers.


Medical testing: Drop the C-word to reduce anxiety and overtreatment
Medical researchers are calling for the word 'cancer' to be dropped from some doctor-patient conversations in a bid to reduce patient anxiety and harm from over treatment. The appeal follows mounting evidence that patients who are told they have 'cancer' for low risk conditions more often choose surgery than those whose condition is described with terms such as 'lesions' or 'abnormal cells'.


Specialized delivery methods to help treat cancer, other disorders
More than 100 years ago, German Nobel laureate Paul Ehrlich popularized the 'magic bullet' concept -- a method that clinicians might one day use to target invading microbes without harming other parts of the body. Although chemotherapies have been highly useful as targeted treatments for cancer, unwanted side effects still plague patients. Now, researchers have demonstrated that specialized nucleic acid-based nanostructures could be used to target cancer cells while bypassing normal cells.


Flexible drug delivery microdevice to advance precision medicine
A research team has developed a flexible drug delivery device with controlled release for personalized medicine, blazing the path toward theragnosis. They fabricated a device on a rigid substrate and transferred an active drug delivery layer to the flexible substrate via inorganic laser lift off. The fabricated device shows mechanical flexibility while maintaining the capability of precise administration of exact dosages at desired times.


Grip strength of children gives clues about their future health
Adolescents with a strong hand grip -- an indicator of overall muscle strength -- have better odds of being healthy over time, according to a two-year study of 368 elementary school children. The findings give insights to identify youngsters at future risk for developing diabetes and cardiovascular disease.


Converting carbon dioxide into methane or ethane selectively
Researchers have developed high-efficiency photocatalysts that convert carbon dioxide into methane or ethane with graphene-covered reduced titanium dioxide. The finding is expected to be utilized in the carbon dioxide reduction and recycling industries.


During HIV infection, antibody can block B cells from fighting pathogens
For the first time, scientists have shown that in certain people living with HIV, a type of antibody called immunoglobulin G3 (IgG3) stops the immune system's B cells from doing their normal job of fighting pathogens. This phenomenon appears to be one way the body tries to reduce the potentially damaging effects of immune-system hyperactivity caused by the presence of HIV, according to the investigators, but in so doing, it also impairs normal immune function.


Closing In On Vaping's Most Toxic Ingredient
How many breathless older smokers rue the day they first inhaled nicotine and tar? Someday, adolescents sucking tobacco-free Mods and Juuls could face similar regret. Initially hailed as a smoking cessation breakthrough, e-cigarettes have now been raising red-flags for years. Thanks to nicotine, vaping can be just as addictive as true cigarettes. And even if youthful vapers never drag on a Camel, preliminary evidence suggests they may still get chronic bronchitis - or even suffer a


Potential biomarker for autism in infancy
A study of young children with autism spectrum disorder reveals altered brain waves compared to typically developing children during a motor control task. The non-invasive neuroimaging technique used in this study could be employed to detect autism symptoms as early as infancy.


Songbirds can acquire new abilities both through observation and through trial and error. However, skills acquired with the latter method are more easily adapted to new situations, as scientists have been able to demonstrate. The researchers also see parallels to how children learn.


The medicine of the future against infection and inflammation?
Researchers have mapped how the body's own peptides act to reduce infection and inflammation by deactivating the toxic substances formed in the process. The researchers believe their discovery could lead to new drugs against infection and inflammation, for example in wound healing.