Born to run: Just not on cocaine
A study finds a surprising response to cocaine in a novel strain of mutant mice -- they failed to show hyperactivity seen in normal mice when given cocaine and didn't run around. In other tests, they still found cocaine appealing, but displayed an inability to shake the memory of cocaine's actions when the drug was no longer administered. The key change that blocks cocaine's stimulant effects in these mice is serotonin, not dopamine, which is responsible for producing a high.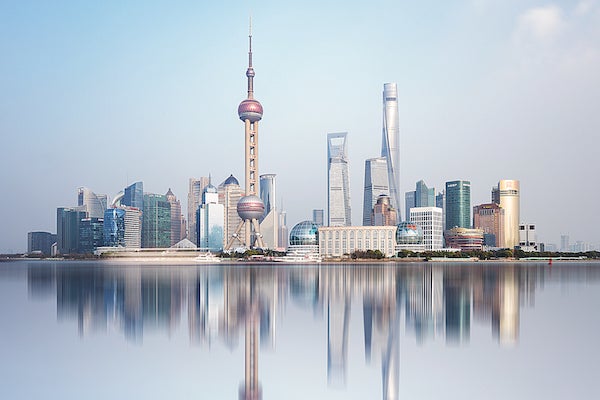 In an age of proliferating super-skyscrapers, especially in Asia, we know surprisingly little about vertical human mobility -- Read more on ScientificAmerican.com


Following heart health guidelines also reduces diabetes risk
You've probably heard that things like staying active, eating healthy and keeping your blood pressure in check can help your heart, and a new study finds that following a set of seven lifestyle factors can also drastically reduce your risk of developing diabetes.


The pace at which the world's permafrost soils are warming
Global warming is leaving more and more apparent scars in the world's permafrost regions. As the new global comparative study conducted by the international permafrost network GTN-P shows, in all regions with permafrost soils the temperature of the frozen ground at a depth of more than 10 meters rose by an average of 0.3 degrees Celsius between 2007 and 2016 -- in the Arctic and Antarctic, as well as the high mountain ranges of Europe and Central Asia.


Russia to Complete Military Satellite Constellation Blagovest in April
Moscow (Sputnik) Jan 15, 2019 The communications satellites will be spread out evenly to provide seamless global coverage. They are equipped with modern Ka and Q-band transponders and support high-speed Internet, telephony and other broadcasting services. The launch of the fourth and last military communications satellite of Russia's Blagovest constellation is tentatively planned for April, a source in the space indust


Australia's 'space city' hosts rising stars from around the globe
Adelaide, Australia (SPX) Jan 16, 2019 Budding space industry professionals from around the world are gathering in Adelaide for the first Southern Hemisphere Space Studies Program since the South Australian capital was announced as home of the national industry. From today (January 14), a record 54 participants from 11 countries will take part in the program conducted by the University of South Australia in partnership with the


Magnetic North's erratic behavior forces update to global navigation system
Washington (UPI) Jan 14, 2019 Magnetic North is shifting rapidly, throwing off the World Magnetic Model that powers a variety of global navigational systems. Scientists were originally scheduled to release an updated model this week - a fix for the accumulating anomalies - but due to the government shutdown, the update's release has been delayed until the end of the month. Scientists with the British Geolog


Moon sees first cotton-seed sprout
Beijing (XNA) Jan 16, 2019 One of the cotton seeds carried to the moon by China's Chang'e-4 probe is the first ever to sprout on the moon, according to scientists of a mini biosphere experiment Tuesday. After making the first-ever soft landing on the far side of the moon, China's Chang'e-4 mission pioneered the first mini biosphere experiment on the moon. Professor Xie Gengxin, of Chongqing University and chie


Beans to be next vegetable on astronauts' menu by 2021
Oslo (XNA) Jan 16, 2019 Having successfully harvested fresh lettuce in space in 2015, astronauts are expected to see beans on their menu by 2021 thanks to high-tech planters developed by Norwegian researchers. A technical workshop at the Norwegian University of Science and Technology (NTNU) developed the model of the planter box for producing food in space, said Silje Wolff, a plant physiologist at the Center for


Renewed space rivalry between nations ignores a tradition of cooperation
Bloomington IN (The Conversation) Jan 14, 2019 The annals of science fiction are full of visions of the future. Some are techno-utopian like "Star Trek" in which humanity has joined together in peace to explore the cosmos. Others are dystopian, like the World State in "Brave New World." But many of these stories share one thing in common - they envision a time in which humanity has moved past narrow ideas of tribe and nationalism. That assum


SLS liquid hydrogen tank test article loaded into test stand
Huntsville AL (SPX) Jan 16, 2019 The largest piece of structural test hardware for America's new deep space rocket, the Space Launch System, was loaded into Test Stand 4693 at NASA's Marshall Space Flight Center in Huntsville, Alabama Jan. 14, 2019. The liquid hydrogen tank is part of the rocket's core stage that is more than 200 feet tall with a diameter of 27.6 feet, and stores cryogenic liquid hydrogen and liquid oxyge


Genes reveal clues about people's potential life expectancy
Scientists say they can predict whether a person can expect to live longer or die sooner than average, by looking at their DNA. Experts have analyzed the combined effect of genetic variations that influence lifespan to produce a scoring system. People who score in the top ten per cent of the population might expect to live up to five years longer than those who score in the lowest ten per cent, they say.


Aging Faster in Space to Age Better on Earth
Houston TX (SPX) Jan 16, 2019 A new investigation heading to the International Space Station will provide space-flown samples to scientists from academia, industry and government agencies, who have agreed to share their data and results in an online database that is open to the public. Rodent Research-8 (RR-8) examines the physiology of aging and the effect of age on disease progression using groups of young and old mice flo


Dry-cured ham bones -- a source of heart-healthy peptides?
Drinking bone broth is a recent diet fad that proponents claim fights inflammation, eases joint pain and promotes gut health. Simmering animal bones in water releases collagen and other proteins into the broth that may have health benefits, although more research is needed to validate these claims. Now, a new study has shown that ham bones contain peptides that could have cardioprotective effects.


Dragon Back on Earth as Crew Revs Up Station Science
Houston TX (SPX) Jan 16, 2019 The SpaceX Dragon cargo craft is back on Earth after splashing down in the Pacific Ocean Sunday night loaded with critical space research and International Space Station hardware. Four spaceships remain parked at the orbital lab including Northrop Grumman's Cygnus resupply ship from the United States. Today, the three-member Expedition 58 crew is exploring a wide array of microgravity scie


A new era of global aircraft surveillance is on the horizon as Aireon completes system deployment
McLean VA (SPX) Jan 14, 2019 Aireon has announced a successful eighth and final launch and deployment of the Iridium NEXT satellite constellation hosting the Aireon space-based Automatic Dependent Surveillance-Broadcast (ADS-B) payloads. At 7:31:33 AM PST (15:31:33 UTC) a SpaceX Falcon 9 rocket lifted off from Vandenberg Air Force Base in California and placed the final 10 Iridium NEXT satellites into low earth orbit (LEO).


Space dreams: Alum Frank Bunger's quest to make space tourism a reality
Berkeley CA (SPX) Jan 16, 2019 Frank Bunger, MBA 18, dreamed of space as a child. Today, he's pursuing that dream as co-founder and CEO of Orion Span, a startup that plans to build the Aurora Space Station to launch travelers into space 200 miles above the earth's surface by 2021. Bunger, who started Orion Span as a Haas student, has a goal to raise $2 million by Feb. 5 on SeedInvest, an online investment service, so th


Big Bang query: Mapping how a mysterious liquid became all matter
Bethlehem PA (SPX) Jan 16, 2019 The leading theory about how the universe began is the Big Bang, which says that 14 billion years ago the universe existed as a singularity, a one-dimensional point, with a vast array of fundamental particles contained within it. Extremely high heat and energy caused it to inflate and then expand into the cosmos as we know it?and, the expansion continues to this day. The initial result of


Using satellites to measure rates of ice mass loss in glaciers
Researchers have investigated all glacial areas in South America in more detail than ever before, from the tropical areas to the subpolar regions. Their two major findings are that the highest rate of mass loss is in the Patagonian ice sheet, and that the glaciers in the tropics have lost considerably less mass than previously projected, although this is not the good news which it might appear at first sight.


NASA Astronaut Hague Who Failed to Reach ISS May Make One-Year Flight
Moscow (Sputnik) Jan 15, 2019 NASA astronaut Nick Hague, who, together with Russian cosmonaut Alexei Ovchinin, did not reach the International Space Station (ISS) in October due to the Soyuz-FG launch vehicle accident, may go for a year-long flight on the station in March, a Russian space industry source told Sputnik on Sunday. "An option for US astronaut Nick Hague to carry out a year-long flight to the ISS in 2019-20


Physicists find new ways to manipulate light, paving way for quantum tech
Washington (UPI) Jan 14, 2019 Scientists at Britain's National Physical Laboratory in London have developed new techniques for manipulating light. The research, detailed in the journal Physical Review Letters, could pave the way for new quantum technologies and telecommunication systems. While experimenting with an optical ring resonator, a small device capable of storing large amounts of high-intensity light


New immune response regulators
Researchers have discovered new proteins that regulate T cells in the human immune system. Some of these proteins can provide possible new targets for drug development in treating immune-mediated diseases.


Power stations driven by light
The smallest building blocks within the power stations of organisms which get their energy directly from the sun are basically miniature reactors surrounded by collectors which capture photons and forward them to the center. The close correlation between structure and interaction of the components boosts productivity, a strategy which researchers are using for increasing the efficiency of solar technology.


Mathematical model can improve our knowledge on cancer
Researchers have developed a new mathematical tool, which can improve our understanding of what happens when cells lose their polarity (direction) in diseases such as cancer. The result is advancing our understanding of how the fertilized egg cell develops into a complete organism. Biological shapes, like individual organs or an entire body, can be reproduced or maintained with great accuracy, just like in the embryonic development or during the adult stage.


Assessing the performance of multiple influenza forecasting models
In what the authors believe is the first documented comparison of several real-time infectious disease forecasting models by different teams across many seasons, five research groups report this week that a majority of models consistently showed higher accuracy than historical baseline models.


New zoning tool provides global topographic datasets in minutes
With the increased availability of remote sensing technologies, scientists now have access to high-resolution datasets on Earth's surface properties at the global scale. As a result, an international team of scientists, has created the first comprehensive high resolution map of Earth's floodplains.


Idled farmland presents habitat restoration opportunities in San Joaquin Desert
Most of the native habitat in California's San Joaquin Desert has been converted to row crops and orchards, leaving 35 threatened or endangered species confined to isolated patches of habitat. A new study looked at the conservation potential of marginal farmland in the San Joaquin Desert and found that restoration of fallowed farmland could play a crucial role in habitat protection and restoration strategies for the blunt-nosed leopard lizard and other endangered species.


Pore size influences nature of complex nanostructures
In new research that could help inform development of new materials, chemists have found that the empty space ('pores') present in two-dimensional molecular building blocks fundamentally changes the strength of these van der Waals forces, and can potentially alter the assembly of sophisticated nanostructures.


MANF identified as a rejuvenating factor in parabiosis
Older mice who are surgically joined with young mice in order to share a common bloodstream get stronger and healthier, making parabiosis one of the hottest topics in age research. Researchers now report that MANF (mesencephalic astrocyte-derived neurotrophic factor) is one of the factors responsible for rejuvenating the transfused older mice. Researchers also show the naturally occurring, evolutionarily conserved repair mechanism protects against liver damage in aging mice and extends lifespan


Brilliant glow of paint-on semiconductors comes from ornate quantum physics
A new wave of semiconductors that can be painted on is on the horizon. It bears the promise of revolutionizing lighting all over again and of transforming solar energy. Ornate quantum particle action, revealed here, that drives the new material's properties defies the workings of established semiconductors.


How Candida albicans exploits lack of oxygen to cause disease
Scientists have shown how the yeast Candida albicans can modulate and adapt to low oxygen levels in different body niches to cause infection and to harm the host. Studying adaption to hypoxic or anoxic niches is particularly fruitful, since it helps us to understand the pathogenicity of C. albicans and promotes the development of better therapy approaches.


Gene expression study sheds new light on African Salmonella
Scientists have completed one of the largest bacterial comparative gene expression studies to date and taken another step forward in understanding the African Salmonella strain that is currently killing around 400,000 people each year in sub-Saharan Africa.


Fever alters immune cells so they can better reach infections
Fever is known to help power up our immune cells, and scientists have new evidence explaining how. They found in mice that fever alters surface proteins on immune cells like lymphocytes to make them better able to travel via blood vessels to reach the site of infection.


3,000-year-old eastern North American quinoa discovered in Ontario
A mass of charred seeds found while clearing a home construction site in Brantford, Ontario, has been identified as ancient, domesticated goosefoot (C. berlandieri spp. jonesianum), a form of quinoa native to Eastern North America. The seeds date back to 900 B.C., and have never previously been found north of Kentucky this early in history.


Sleeping less than six hours a night may increase cardiovascular risk
People who sleep less than six hours a night may be at increased risk of cardiovascular disease compared with those who sleep between seven and eight hours, suggests a new study. Poor quality sleep increases the risk of atherosclerosis -- plaque buildup in the arteries throughout the body -- according to the study.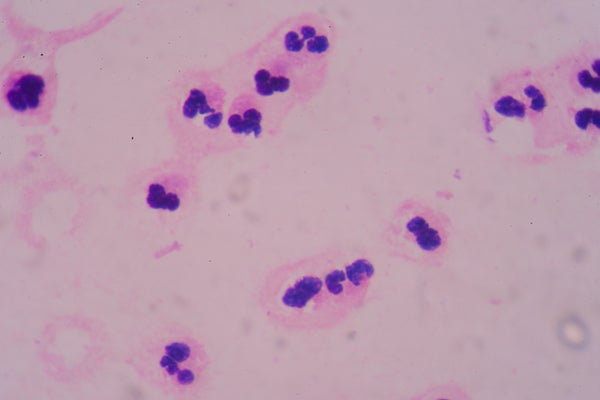 It's the leading cause of preventable death worldwide; migrant children are especially vulnerable; and time is of the essence in treating it -- Read more on ScientificAmerican.com


Central Texas salamanders, including newly identified species, at risk of extinction
Biologists have discovered three new species of groundwater salamander in Central Texas, including one living west of Austin that they say is critically endangered. They also determined that an already known salamander species near Georgetown is much more endangered than previously thought. They warn that more severe droughts caused by climate change and increasing water use in Central Texas have left groundwater salamanders 'highly vulnerable to extinction.'


Einstein-de Haas effect has a central role in ultrafast demagnetization processes
The Einstein-de Haas effect, first demonstrated more than a century ago, provides an intriguing link between magnetization and rotation in ferromagnetic materials. Researchers have now found that the effect has also a central role in ultrafast processes that happen at the sub-picosecond timescale -- and thus deliver fresh insight into materials that might form the basis for novel devices.


Light up logic: Engineers perform computational logic with light
For the first time, researchers performed logic operations -- the basis of computation -- with a chemical device using electric fields and ultraviolet light. The device and the pioneering methods used open up research possibilities including low-power, high-performance computer chips.


How fasting can improve overall health
Researchers found evidence that fasting affects circadian clocks in the liver and skeletal muscle, causing them to rewire their metabolism, which can ultimately lead to improved health and protection against aging-associated diseases.


How Fevers Help Our Immune System Hunt Down Infections
It's an ironic fact of life that the symptoms of a cold or fever are actually our bodies' attempts at a cure. Runny noses, high temperatures and vomiting are all strategies aimed at forcing dangerous microbes from our bodies so we can feel better again. But, how the elevated temperatures that so often accompany an infection help us recuperate has been something of a mystery. "In spite of the fact that they are important to us, there remains very little understanding of what it is that...


For the First Time, Plants Have Been Grown On the Moon
Lunar Plants There's life on the moon! Plant life, that is. Cotton seeds have reportedly just sprouted in an experiment aboard China's Chang'e 4 moon lander. The mission became the first to touch down on the surface of the far side of the moon earlier this month. The spacecraft carried with it a number of instruments designed to study the lunar surface and geology of the Von Karman crater where the craft made its soft landing. Along with a number of sophisticated scientific inst...


Engineered T cells promote long-term organ transplant acceptance
Organ transplant rejection is a major problem in transplantation medicine. Suppressing the immune system to prevent organ rejection, however, opens the door to life-threatening infections. Researchers have now discovered a molecular approach preventing rejection of the transplanted graft while simultaneously maintaining the ability to fight against infections.


Bear necessities: New study highlights importance of water resources for Andean bears
A new study highlights the importance of water for Andean bears living in the mountain forests of Peru. The study found that bears exhibit tree-rubbing behavior on shrubs and trees that are located on trails near water holes. The discovery that this behavior occurs near water holes could have implications for future conservation programs.


Serious problems with forensic software
New research finds significant flaws in recently released forensic software designed to assess the age of individuals based on their skeletal remains. The researchers report that, on average, the software's age estimates are off by more than 14 years.


History of North African date palm
Genome analysis reveals that North African date palms are a hybrid between cultivated date palms from the Middle East and a different, wild species of palm that grows on the island of Crete and in small areas of Southern Turkey. These findings shed new light on the evolutionary history of one of the crop.


Breakthrough in ice-repelling materials
Icy weather is blamed for multibillion dollar losses every year in the United States, including delays and damage related to air travel, infrastructure and power generation and transmission facilities. Now researchers have reported creating a durable silicone polymer coating capable of repelling ice from any surface.