OSP has fought nearly everywhere but home, that changes Saturday
Ovince Saint Preux knocks out Corey Anderson in their light heavyweight bout during the UFC 217 event at Madison Square Garden on November 4, 2017 in New York City. (Photo by Jeff Bottari/Zuffa LLC/Zuffa LLC via Getty Images)" align="center" />No one ever wants to have his fight delayed, but for Ovince Saint Preux, having his bout against Ilir Latifi moved back a month turned a dream into a reality.Over the course of his nine-year, 32-fight career, Saint Preux has competed throughout the United



Cowboy ties for multiple UFC records with Medeiros finish
TIED: Most UFC victories.TIED: Most UFC finishes.@CowboyCerrone #UFCAustin pic.twitter.com/p2cake7ncc — UFC (@ufc) February 19, 2018 CERRONE vs MEDEIROSStepping into the Octagon with a three-fight losing streak, the longest of his career, perennial contender Donald "Cowboy" Cerrone put that skid to an end in a hurry Sunday night, halting Hawaii's Yancy Medeiros in the first round of their UFC Fight Night main event at Austin's Frank Erwin C



Austin prelims deliver five round-one finishes
Prelim bouts FinishesALL FIVE in round . #UFCAustin pic.twitter.com/plJtsSYCYj — UFC (@ufc) February 19, 2018 FERREIRA vs GORDONIn his first bout since January 2016, Brazilian lightweight Diego Ferreira got right back to business at Frank Erwin Center in Austin, stopping Jared Gordon in the opening round on Sunday. After eating two groin kicks in the opening minute that drew Ferreira a hard warning from referee Dan Miragliotta, Gordon saw his first ta



The final event of a fight-filled February takes place this Saturday in Orlando, Florida, as the second UFC on FOX event of 2018 hits the air from the Amway Center, with surging featherweights Jeremy Stephens and Josh Emmett locking up in the main event.While the fight card has undergone a number of changes over the past few weeks, the one thing that has remained constant is the presence of a group of up-and-coming fighters looking to use this weekend's fight card as a chance to start thei



UFC Fight Night: Cerrone vs Medeiros Fantasy Rewind
Donald "Cowboy" Cerrone got back in the win column in a big way on Sunday night as he took out Yancy Medeiros by first-round TKO with just two seconds remaining in the opening frame of their main event showdown at UFC Fight Night in Austin, Texas.Cerrone was facing the toughest stretch of his career with three straight losses, but he didn't let that affect his performance at all as he looked as dangerous as ever with Medeiros on the attack from the opening bell.As the Hawaiian fighter pressed th



Fight Night: Cerrone vs Medeiros - Final Results
Who were the winners at Fight Night: Cowboy vs Medeiros? Click below to get the results for all the fights in Austin, Texas on February 18, 2018. Cerrone vs Medeiros | Lewis vs Tybura | Vick vs Trinaldo | Alves vs Millender | Peterson vs Davis | Northcutt vs Gouti | Gordon vs Ferreira | Neal vs Camozzi | Sanchez vs Sanchez | Moras vs Pudilova | Burkman vs Morono | Piechota vs Williams Fight Night: Cowboy vs Medeiros main card Main event: Donald Cerrone vs Yancy Medeiros



Sunday's UFC Austin event is in the books, and now that the dust has settled in Texas, it's time to go to the scorecard to see who the big winners were at Frank Erwin Center.1 – Donald "Cowboy" CerroneYes, the records are nice, with Donald Cerrone etching his name in the annals of UFC history by tying for most wins and finishes in the Octagon, but his win over Yancy Medeiros meant so much more for a fighter who needed a victory in the worst way. Yeah, I'd bet



Lewis stuns Tybura in final round & more from Austin main card
LEWIS vs TYBURAHouston's Derrick Lewis had fans at Austin's Frank Erwin Center roaring in the UFC Fight Night co-main event Sunday, as he scored a third-round knockout of Marcin Tybura in a clash of top-ten heavyweights.A mix of a right hand and a takedown put Tybura on the deck in the first 30 seconds of the bout, but the Poland native stayed cool under pressure, and after getting to his feet, he took advantage of a Lewis slip and took the mount position on the fighters' secon



Fight Night Austin: Weigh-In Results
Check out the official weigh-in results for Fight Night: Cerrone vs Medeiros, which is headlined by the welterweight bout between Donald 'Cowboy' Cerrone and Yancy Medeiros and airs live on FS1, Sunday February 18 at 9pm ET, from Austin, TX. Four prelim bouts will also air on FS1 starting at 7pm ET. Two exclusive FIGHT PASS prelims will kick off the night of action beginning at 6pm ET. Welterweight Main Event Bout 5 Rounds Donald Cerrone (169.5) vs Yancy Medeiros (170.5)H



Medeiros won't stop fighting the adversity in the fight game
Yancy Medeiros reacts after defeating Alex Oliveira of Brazil in their welterweight bout during the UFC 218 event inside Little Caesars Arena on December 02, 2017 in Detroit, Michigan. (Photo by Josh Hedges/Zuffa LLC/Zuffa LLC via Getty Images)" align="center" /> It takes courage to walk up those four steps into the ring or Octagon, and every person who makes that walk has that. But then there are fighters like Yancy Medeiros, someone who has a little extra in his chest and is willing to g



DONALD CERRONE VS YANCY MEDEIROSIf one thing is consistent when it comes to Donald Cerrone, it's that it's impossible to get a read on where his head is at before a fight. He's always the "I'll fight anyone, anywhere, anytime" guy, even as he brings a three-fight losing streak into Sunday's main event. That could be a good thing, because he won't be thinking about making it four straight, but if he's sticking to the same game plan and mindset



James Vick on Facebook Live ahead of #UFCAustin
Ahead of his main card appearance against Francisco Trinaldo, 'The Texecutioner' James Vick was on Facebook Live taking your questions. Fight Night Austin airs live and free Friday on FS1. Read the Full Article Here



Gordon creates own path to follow grandfather's fighting footsteps
"I see Madison Square Garden almost every day of my life," said UFC lightweight Jared Gordon. It's part of the ritual that takes him from his home in Queens to Manhattan, where he puts in the work at the Renzo Gracie Academy and Church Street Boxing to prepare for his Sunday bout with Diego Ferreira.That fight will take place in Austin, but one day the 29-year-old hopes he will be gracing "The Mecca," a place that holds a little extra meaning to him since his grandf



For Cerrone, it's still 'Anyone, Anywhere, Any Time'
Donald Cerrone has always lived by the "Anyone, Anywhere, Any Time" mantra, but even the veteran gunslinger admits it's nice to roll into familiar territory for his showdown with Yancy Medeiros in Sunday night's main event at the Frank Erwin Center."I'll fight anywhere, I don't care," said Cerrone, who has made countless training and recreational trips to Austin in the past, but will be fighting in the Texas capital for the first time this weekend.



For Vick, the stakes are higher and the fights are bigger
James Vick can't remember if it was three or four years ago, but suffice to say it was a while back when he wrote down on his list of goals that he was going to be a world champion by 2018.It's 2018. And Vick, 8-1 in the UFC and with a three-fight winning streak heading into his Sunday bout with Francisco Trinaldo, believes he is right on schedule."I truly think this year I'm going to be a world champion," he said. "No matter what happens, and it may be seem u



Unfiltered Episode 171: Ari Shaffir and UFC Austin Preview
Comic Ari Shaffir joins Jim and Matt in-studio for the entire episode and discusses standup comedy, his four month trip throughout Asia, the similarities between comedy and fighting, and Matt demonstrates to Ari why "answering the phone" is not an effective defense against a head-and-arm choke. Plus, the guys preview and do their picks for UFC Fight Night: Cerrone vs. Medeiros on February 18 in Austin, Texas. Full Episode Matt on good winners, what he said to GSP after UFC 6



Tybura hopes bright UFC future begins in Austin
Poland's Marcin Tybura has competed around the world during his career as a mixed martial artist. But did you know that he is unbeaten in the United States heading into his Sunday co-main event in Austin against Derrick Lewis?Tybura didn't, but even with this morsel of trivia in his back pocket, he's not guaranteeing himself victory just because of that."It doesn't matter where I fight," he said. "I'm always thinking about how I'm prepared, h



Court McGee to be honored by Utah Government today
It was the call no one wants to get, and that was especially true for Court McGee."It was a detective, saying, 'We need you to call us back.'" "I hadn't received that call in a long time," said McGee, whose voyage through the world of drug addiction had him on the local police department's rolodex for a while. But that was years in the past. McGee was sober, he was a UFC fighter that had just won The Ultimate Fighter, and he had moved on."I kind of



On a four-fight win streak, Sanchez has his swagger back
The morning comes around too fast for Joby Sanchez, but he doesn't complain about getting up at 4am to work his shift at UPS before heading to the gym to get ready for his return to the UFC this weekend against Roberto Sanchez."I'm thankful for the job and it gives me the opportunity to focus the rest of my day on training," said the Albuquerque native, who has waited more than two years to step back into the Octagon and resume a journey he believes will result in a world



Alves reflects on surviving Hurricane Irma & the tragedy he witnessed
Even though his flight to Austin, Texas didn't leave until Tuesday morning, Thiago Alves had his bags packed and sitting by the door all weekend. That's what happens when you've been waiting to step into the Octagon since the middle of September and Sunday evening can't get here fast enough.The last five months have been a rollercoaster for Alves, who finally returns to action this weekend opposite UFC newcomer Curtis Millender.He opted to withdraw from his bout with Mike


Unfiltered Episode 170: James Vick Loves, and UFC Perth Recap
#12 UFC Lightweight James "The Texecutioner" Vick calls in ahead of his UFC Fight Night Austin bout against Francisco Trinaldo and discusses fighting at home in Texas, gi vs. no-gi jiu-jitsu, working as a bouncer in night clubs at the start of his MMA career, Tony Ferguson vs. Khabib Nurmagomedov, and hopefully cracking the top ten in the UFC Lightweight division with a big win in Austin. Plus, Jim and Matt break down all the action from this past weekend in Perth, Australia, review their picks,



UFC Fight Night: Cerrone vs Medeiros Fantasy Cheat Sheet
The UFC embarks on a trip to Austin, Texas this weekend for a card featuring a welterweight main event pitting Donald "Cowboy" Cerrone against Yancy Medeiros in what guarantees to be a crowd-pleasing affair.Cerrone has suffered through some tough losses in recent months, but the former title challenger doesn't understand the meaning of a boring fight and that won't likely change this weekend. Meanwhile, Medeiros has picked up three wins in a row including a Fight of the Night award in his last t


UFC FIGHT PASS Presents Black Belt Week
This week, the UFC's digital streaming service UFC FIGHT PASS® will celebrate the greatest submission experts in MMA and grappling history with a special themed week of content. Black Belt Week will feature 7-days of Original content, curated content, live UFC and MMA action, plus a double-header on Saturday where two of the world's leading no-gi grappling promotions – Polaris and EBI - stream live events on the same day. Black Belt Week begins Monday, February 12 with the



Last weekend's UFC 221 event is in the books, and now that the dust has settled in Australia, it's time to go to the scorecard to see who the big winners were at Perth Arena.1 – Yoel RomeroYoel Romero got a little scarier last weekend in Perth. Yes, he always had the explosive power that could change the course of a fight in a split second, the wrestling that earned him an Olympic silver medal, and the offensive unpredictability that made it impossible to get a read on him. But



Northcutt's focus to be the best solely focused on UFC
Sage Northcutt prepares to enter the Octagon prior to facing Michel Quinones in their lightweight bout during the UFC Fight Night event inside the Ted Constant Convention Center on November 11, 2017 in Norfolk, Virginia. (Photo by Brandon Magnus/Zuffa LLC/Zuffa LLC via Getty Images)" align="center" />It is impossible not to smile when talking to Sage Northcutt.The youthful exuberance, the hyper-positive attitude, the genuine love for life that permeates his being and stand alongside his action f



The last time the UFC showed up in the land of the Longhorns, Franklin Barbecue and Austin City Limits, Frankie Edgar cemented his standing as the top featherweight contender in the division with one of his trademark "there are levels to this" performances against Cub Swanson, and a couple competitors that would blossom into established names stepped into the Octagon for the very first time.That night in Austin back in November 2014 began with Dooho Choi settling Juan Puig in just 18



Lewis hungrier than ever before after
Derrick Lewis has always made it clear that competing inside the UFC Octagon isn't about fame for him; it's about providing for his family, plain and simple.That's the reason why the Houston-based heavyweight logged 12 appearances in his first four years on the roster and why in the midst of a six-fight winning streak, the man who casts a menacing shadow in the cage continued to shy away from the spotlight. He lit up social media, but when it came to talking about his success a



UFC 221 Talking Points: Romero, Stylebender, Aussies and more
UFC 221 was the most lucrative sporting event ever held in Perth Arena, and it was one of the most raucous crowds in any country in recent UFC event memory. Not only was the card packed with the crème de la crème of Aussie/Kiwi talent, but the fervent fan support seemed to drive the fighters as much as the fighting thrilled the fans. Add to it that the event began at 7:30am local time (to compensate for primetime audiences in the west), and that fan exuberance made for a truly uniq



UFC 221 Fantasy Rewind: Romero delivers as underdog
Yoel Romero capped off UFC 221 with a jaw-rattling knockout to finish former champion Luke Rockhold in their main event matchup in Perth, Australia.Romero is best known for his explosive finishes and he delivered once again after blasting Rockhold with an overhand left that sent him tumbling to the canvas in the third round.Romero followed up with an absolutely crushing left uppercut that put Rockhold out as the Cuban-born middleweight earned his sixth knockout in the third round since joining t



Romero stops Rockhold in UFC 221 main event
Yoel Romero may not have left Perth Arena with the interim UFC middleweight title, but the Cuban standout did put another high-profile name on his record in the main event of UFC 221, as he knocked out former world champion Luke Rockhold in the third round.The fight between the top two contenders in the 185-pound weight class was made possible when champion Robert Whittaker was forced out of the UFC's first visit to Perth and his bout against Rockhold due to medical issues. In stepped Rome



'The Last Stylebender' Adesanya wows in debut on UFC 221 prelims
ADESANYA vs WILKINSONHeavily hyped middleweight Israel Adesanya didn't disappoint in his Octagon debut, as he kept his perfect record intact with a second-round stoppage of Rob Wilkinson.Wilkinson was tenacious in his attempt to ground Adesanya throughout the opening round, and while he put his foe on the mat twice, the Nigeria native jumped right back up. Overall, it was mission accomplished for the Aussie, though, as he was able to nullify the offense of the highly-touted newcomer.Adesan



UFC 221: Rockhold vs Romero - Final Results
Who were the winners at UFC 221: Romero vs Rockhold? Click below to get the results for all the fights at Perth Arena in Australia on Saturday, February 10, 2018. Romero vs Rockhold | Hunt vs Blaydes | Tuivasa vs Asker | Jingliang vs Matthews | Pedro vs Safarov | Brown vs Kim | Adesanya vs Wilkinson | Kennedy vs Alex Volkanovski | Formiga vs Nguyen | Hirota vs Pearson | Ishihara vs Quinonez | Abe vs Jumeau UFC 221: Romero vs Rockhold main card Main event: Yoel Romero vs Luke


After two attempts, Yoel Romero missed weight for his UFC 221 title fight against Luke Rockhold, coming in first at 188 pounds and then 187.7 pounds. Romero will be fined 30% of his show money, which will go to Rockhold, and the fight at Perth Arena will proceed as scheduled. The interim UFC middleweight title will only be eligible to be won by Rockhold. Should Romero win, he will not be awarded the title. Read the Full Article Here


Blaydes win UD vs. Hunt; Aussies reign supreme on main card
BLAYDES vs HUNTRising heavyweight contender Curtis Blaydes survived some early bombs from Aussie superstar Mark Hunt to roar back and use a steady ground-and-pound attack to take a unanimous decision win in the UFC 221 co-main event at Perth Arena.Scores were 30-26 twice and 29-27.After some uneventful standup to kick off the action, Blaydes scored a takedown with a little over two minutes gone, but Hunt rose to his feet immediately, and soon, the "Super Samoan" drilled Blaydes with



For 'Stylebender' Adesanya, pressure makes diamonds
The buzz is deafening when it comes to the UFC debut of Israel Adesanya this weekend in Perth, and for good reason. Owner of an 11-0 pro MMA record, with all wins coming by way of knockout, Adesanya also picked up 75 pro kickboxing wins over the years while becoming a viral sensation for his highlight reel finishes.So big things are expected when "The Last Stylebender" faces Rob Wilkinson at UFC 221, but that kind of pressure isn't affecting the 28-year-old in the slightest.&ld



Blaydes set for run at the heavyweight top 10 settled in new home
Firmly established with the Team Elevation squad in Colorado and racing up the heavyweight ladder as he prepares for this weekend's UFC 221 co-main event with Mark Hunt in Perth, No. 9-ranked contender Curtis Blaydes never forgets where he came from. But when asked if he was the big fish in a small pond when it came to training in his home city of Chicago, he laughs."I wouldn't say I was the big fish. I would say it was more like I was the only fish in the pond," he said.



UFC 221: Romero vs Rockhold - The Great Debate
The UFC 221 main event between former middleweight champion Luke Rockhold and No. 1-ranked Yoel Romero is one of the great 185-pound matchups the UFC has to offer.Current king Robert Whittaker is out of action after a serious bout of staph infection in his stomach that forced him out of his first official title defense in his home country of Australia. With "Bobby Knuckles" unable to fight, insert Romero in his place vs. Rockhold for the interim strap in a fight that's been anticipated for years



UFC 221: Romero vs Rockhold - Official Weigh-in Results
UFC 221: Rockhold vs Romero, which features the interim middleweight title bout between Luke Rockhold and Yoel Romero is live on Pay Per View Saturday, Feb. 10 at 10pm/7pm ETPT from Perth Arena in Perth, Australia.Four prelim bouts will air live and free on FS1 starting 8pm/5pm ETPT. Three prelim bouts will air live on UFC FIGHT PASS starting at at 630pm/330pm ETPT.Main Event: UFC interim middleweight title boutLuke Rockhold (185) vs Yoel Romero (188)**Co-Main Event: Mark Hunt (265) vs Curtis Bl



Pedro had to fight his father for opportunity to become pro fighter
Tyson Pedro of Australia interacts with media during the UFC 221 Ultimate Media Day at Hyatt Regency on February 8, 2018 in Perth, Australia. (Photo by Jeff Bottari/Zuffa LLC/Zuffa LLC via Getty Images)" align="center" /> Tyson Pedro had to fight his father for the opportunity to pursue a career in mixed martial arts.Literally.John Pedro owned and operated the King of the Cage promotion in Australia and was acutely aware of the challenges and stigmas that accompanied a career in the cage.



Unlike other countries where it is still getting a foothold in the cultural consciousness, MMA is by far and away the most popular combat sport down under, and one of the nation's most popular overall. An early version of MMA called "All-in," borne of jiu-jitsu demonstrations, was popular nationwide even before the 1920s. The Aussie love for fighting alone would be grounds enough for a major Pay-Per-View by the biggest MMA promotion in the world, but as it turns out, the case for the UFC t



Despite age, Romero still at top of his game
At an age when most professional athletes are several years deep into their retirement or hanging around at the end of the bench, providing veteran leadership, Yoel Romero remains at the top of his game.Less than three months shy of his 41st birthday, the Cuban Olympian turned middleweight standout is days away from competing for UFC gold for the second straight fight when he takes on Luke Rockhold for the interim middleweight title in the main event of UFC 221 in Perth, Australia."It&rsqu



Yoel Romero of Cuba and Luke Rockhold face off during the UFC 221 Press Conference at Perth Arena on February 7, 2018 in Perth, Australia. (Photo by Jeff Bottari/Zuffa LLC/Zuffa LLC via Getty Images)" align="center" />YOEL ROMERO VS LUKE ROCKHOLDRobert Whittaker vs Luke Rockhold was a great main event for UFC 221, but I'm even more intrigued by the replacement fight between Rockhold and Yoel Romero. Simply put, it's fire vs ice, with the explosive Romero battling the always cool Rock



There will never be another Roy Jones Jr.
Roy Jones Jr. is not one for nostalgia, opting to look to the future as opposed to the past. So as he prepared for his final fight on Thursday, the future boxing hall of famer hasn't been getting misty about his last training camp. "No, I really haven't," he said. "I find myself saying I feel pretty good and it's crazy and now I understand why I do it, because I'm crazy."Jones laughs, and he continues to joke when I ask him why he's decided t



Jones Jr. wins final boxing match on UFC FIGHT PASS
The first live boxing match aired on UFC FIGHT PASS Thursday night was a historic one, as future Hall of Famer Roy Jones Jr. fought and won the last bout of his stellar career, winning a 10-round unanimous decision over Scott Sigmon in a cruiserweight bout at the Pensacola Bay Center where he started his pro journey in 1989.Scores were 98-92 across the board for the 49-year-old Jones, a four-division world champion who walks away from the sport with a record of 66-9 with 47 KOs. Lynchburg, VA&rs



Nguyen enjoying the path & journey the UFC is taking him on
Ben Nguyen may be dreading August 3, when he turns 30, but he shouldn't worry, because when he says, "You never can fully predict where your life is gonna take you," it's clear that he's already figured out the most important part of living, and that's the living part.If the flyweight contender was going to be a meticulous planner, following a rigid schedule that didn't allow for any trips down the proverbial side streets, he might not be in Perth, waiti



Unfiltered Episode 169: Namajunas Talks Jedrzejczyk Rematch, and UFC 221 Preview
UFC Strawweight champion "Thug" Rose Namajunas calls in and talks to Jim and Matt about her title victory over Joanna Jedrzejczyk at UFC 217 in November, the upcoming UFC 223 rematch in April, her walkout song mixup, what she thinks Joanna's mindset will be going into the second fight, Karolina Kowalkiewicz's comments about Joanna's weightcutting issues, and more. Before that, Jim and Chris The Producer discuss Mario Yamasaki's statement regarding his performance at UFC Fight Night Belem, Nate D



Sigmon: 'Roy has a lot more pressure than I do'
Scott Sigmon is okay with being the least popular man in Pensacola, at least for one night. The Virginia native has been the man with the black hat several times throughout his decade-long career in the fight game, so fighting Roy Jones Jr. in the future Hall of Famer's hometown on Thursday night is just another night in the office for him."I don't care how old he is, I'm fighting Roy Jones," said the 30-year-old from Lynchburg. "That's awesome. I think



Matthews' enthusiasm for MMA higher than ever
Jake Matthews of Australia poses on the scale during the UFC Fight Night weigh-in on November 18, 2017 in Sydney, Australia. (Photo by Josh Hedges/Zuffa LLC/Zuffa LLC via Getty Images)" align="center" /> Jake Matthews has seen and done a lot in just 23 years, and while he jokes that, "I'm not the young buck anymore," in a way he's right, because nearly four years growing up in the UFC will mature anyone at an accelerated rate.Yet unlike many in that situation, Matthews ha



Rockhold on being elite finisher: 'I'm just that good'
In 16 professional MMA victories, Luke Rockhold has ended 14 of those wins by knockout or submission, marking him as one of the most elite finishers in the game. As such, there has to be a secret to his success, and the former UFC middleweight champion is willing to let it out."I'm just that good," he deadpans. "It's the truth. People don't understand how good I am in every realm. The longer fights go, the more holes I'm gonna open up. I'm gonna find a way to expose you and I'm



Cyborg-Kunitskaya to headline UFC 222
UPDATE: Dana White confirms Cris Cyborg vs. Yana Kunitskaya and Frankie Edgar vs. Brian Ortega as the main events for #UFC222! — FOX Sports: UFC (@UFCONFOX) February 8, 2018 Due to an injury suffered by UFC featherweight champion Max Holloway, his UFC 222 main event bout against Frankie Edgar on March 3 has been pulled from the card at T-Mobile Arena in Las Vegas.Stepping into the headlining role will be Brazilian superstar Cris Cyborg, who will make the



Fighting has always been a part of Tai Tuivasa
Fighting has always come naturally to Tai Tuivasa, who fights Cyril Asker this Saturday on the main card of UFC 221 at Perth Arena in Perth, Australia.When he was growing up, maybe too naturally. "Well yeah, I'm from a place where fighting is pretty regular and it kind of makes up who you are and where you stand, in other words. And yeah, I've always liked to have a fight, and I've come out on top most times."Standing 6-2 and weighing almost 300 pounds as a teenager



Unfiltered Episode 168: Roy Jones, Jr. and UFC Fight Night Belem Recap
Boxing legend Roy Jones, Jr. calls in to discuss his retirement bout vs. Scott Sigmon airing live and exclusively on UFC Fight Pass on February 8, his relationship with Dana White over the years, Anderson Silva, Floyd vs. Conor, GGG vs. Canelo 2, his Russian citizenship, his confrontation with Fat Joe, and more. Plus, Jim and Matt break down all the action from Belem, Brazil at UFC Fight Night: Machida vs. Anders, and talk about Max Holloway's leg injury forcing him out of UFC 222. Full Episode


One of the oldest fighters on the planet, Hunt still not ready to hang up his gloves
Mark Hunt of New Zealand and Curtis Blaydes face off during the UFC 221 Press Conference at Perth Arena on February 7, 2018 in Perth, Australia. (Photo by Jeff Bottari/Zuffa LLC/Zuffa LLC via Getty Images)" align="center" />Mark Hunt wasn't supposed to be here.I don't say that in a Dante Hicks working the Sunday shift at the Quick Stop when he's supposed to be playing road hockey kind of way, but simply as a statement of fact.After Hunt's contract was acquired as part of



Invicta FC returns to UFC FIGHT PASS in March
Invicta Fighting Championships will return to UFC FIGHT PASS live from Salt Lake City's Union Event Center on Saturday, March 24 at 6 p.m. PT for Invicta FC 28. The event will mark the promotion's first visit to Utah. Headlining the event will be a strawweight championship bout between Janaisa "Evil Princess" Morandin, 10-1 in MMA, and fellow Brazilian Virna "Carcará" Jandiroba , 12-0. Morandin has used a dynamic striking style to propel her to the top of Invicta F



Just like that, eight hours were gone. Maybe I'll blame Megan Olivi, who talked of my retirement during the UFC Minute before my sixth fight in the WFA. Sure, I was 0-6 at the moment, but come on. Retirement?That's all it took to kick my game into another gear, and I went on to win that fight and get another one that was going to have the Dana White: Lookin' for a Fight crew in attendance.I won that one too, and after a rough start, I had a UFC contract. So of cours


USADA statement on Jim Wallhead
USADA announced today that UFC® athlete Jim Wallhead, of Loughborough, United Kingdom, accepted a nine-month sanction after testing positive for a prohibited substance from a contaminated supplement.Wallhead, 33, tested positive for ostarine and its metabolite following an out-of-competition test conducted on October 7, 2017. Ostarine is a non-Specified Substance in the class of Anabolic Agents and prohibited at all times under the UFC Anti-Doping Policy, which has adopted the World Anti-Dop



UFC 221: Romero vs Rockhold Fantasy Cheat Sheet
A new interim middleweight champion will be crowned at UFC 221 in Perth, Australia, as Luke Rockhold takes on Yoel Romero in a clash between the two top contenders at 185 pounds.Rockhold was originally scheduled to meet middleweight champion Robert Whittaker this weekend, but an injury knocked the champ out of the fight and gave Romero the opportunity to step into this main event. Romero is widely considered one of the toughest matchups in the division but Rockhold is a former champion with a lo



Saturday's UFC Belem event is in the books, and now that the dust has settled in Brazil, it's time to go to the scorecard to see who the big winners were at Arena Guilherme Paraense. 1 – Valentina ShevchenkoUnfortunately, referee Mario Yamasaki's late stoppage of the UFC Belem co-main event between Valentina Shevchenko and Priscila Cachoeira has garnered much of the post-fight chatter, but let's not forget the performance of Shevchenko in her UFC flyweight deb



The 10: Fantastic Fights on Tap for February
How good is the slate of activity hitting the Octagon in the month of February? So good that even though last weekend's opening event of the month in Belem, Brazil snuck up on us and wasn't included in the creation of this collection, getting to the requisite 10 fights to check out for this series was easy as pie.Here's a look at the most interesting bouts on deck for the rest of the month.This is The 10. UFC 221: Rockhold vs. Romero – Saturday, February 10 (Perth,


Manny Bermudez makes UFC debut in Orlando
One of the top prospects from the New England MMA scene, Massachusetts' Manny Bermudez will make his UFC debut on Feb. 24 in Orlando when he faces fellow bantamweight up and comer Albert Morales at Amway Center.In the UFC on FOX main event, featherweight contenders collide as Jeremy Stephens faces Josh Emmett. Tickets are on sale now.Unbeaten in 11 pro fights, Bermudez is coming off a 66-second submission win over Seth Basler on Jan. 27, and now he's ready to tackle the Octagon's best, beginning



UFC Fight Night: Machida vs Anders Fantasy Rewind
Lyoto Machida got back on track in front of a raucous hometown audience as the former champion slipped by Eryk Anders via split decision in a back and forth battle in Brazil. Following the toughest stretch of his career with three straight losses, Machida had something to prove as he stepped out into the main event on Saturday night while facing a young upstart in Anders, who asked for the opportunity to face a legend in his own backyard. Machida's best offense came from his counter



After easing into the 2018 campaign with a trio of shows in January, February is flush with events and hot on the heels of last weekend's initial trip beyond the borders of the United States, the Octagon shifts to Australia for the second Pay-Per-View of the year.This weekend's initial appearance in Perth was to be headlined by national standout Robert Whittaker making his first defense of the middleweight title he claimed last summer in Las Vegas. Although a string of maladies have



Brazil goes unbeaten during Belem prelims
MORAES vs MEANS Albuquerque welterweight Tim Means appeared to do enough to take a close win over Sergio Moraes in UFC Fight Night action at Arena Guilherme Paraense on Saturday, but the judges disagreed, awarding Moraes a split decision victory that made it 5-0 for Brazil on the prelim portion of the card.Scores were 29-28 twice and 28-29 for Moraes, now 13-4-1. Means falls to 27-10-1, 1 NC. Soooooooooo...FOTN leader so far? #UFCBelem pic.twitter.com/3zKBizWLO6 &



Machida seals victory in front of home crowd
MACHIDA vs ANDERSOn the 11th anniversary of his UFC debut, former light heavyweight champion Lyoto Machida thrilled the fans in his hometown of Belem, as the 39-year-old eked out a five-round split decision over middleweight prospect Eryk Anders at Arena Guilherme Paraense.Scores were 49-46, 48-47 and 47-48 for the No. 13-ranked Machida, now 23-8. Alabama's Anders falls to 10-1. Take it in.@LyotoMachidaFW does it for his hometown crowd. #UFCBelem pic.twitter.com/r4tX2RN


AC and Utica get Fight Night events
The UFC announced Saturday that the promotion will be in Atlantic City on Saturday, April 21 for a UFC Fight Night event at Boardwalk Hall.Bouts made official for the card are: Leslie Smith vs Aspen LaddMerab Dvalishvili vs Augusto Magomed Bibulatov vs Ulka SasakiPlus, the UFC will make its first visit to Utica, New York for a Fight Night event at the Adirondack Bank Center on Frida


Shevchenko dominant in Belem co-main
SHEVCHENKO vs CACHOEIRA A heavy favorite in her UFC flyweight debut, former bantamweight title challenger Valentina Shevchenko made an immediate statement in the UFC Belem co-main event at Arena Guilherme Paraense with a punishing performance against Priscila Cachoeira capped off by a submission that ended the fight in the second round. "Flyweight division, say hello to your worst nightmare."@BulletValentina #UFCBelem pic.twitter.com/wH0IVtPbyv — UFC (@ufc)


UFC heads to Rio and Chicago for big spring shows
The Octagon will be back in Rio de Janeiro, Brazil on May 12, as the promotion announced that UFC 224 will take place at Jeunesse Arena.Also made official Saturday, Chicago's United Center will host its first UFC Pay-Per-View event, as UFC 225 lands in the Windy City on June 9.Stay tuned to UFC.com for fight card announcements and ticket on-sale dates. Read the Full Article Here



Vera has clear set of goals to kick off 2018
By all accounts, Marlon Vera had a pretty good year in 2017, going 2-1 with a pair of finishes over Brad Pickett and Brian Kelleher before losing a decision to John Lineker in October. He would agree. "I can't complain, it was a good year," Vera said. "I fought the number five fighter in the world and it didn't go my way, but it was a pretty close fight, and I feel really good about this year and how everything went. Now I've made adjustments and I&rsqu


Flyweight contenders Reis and Moraga meet in AZ
Eager to fight in his home state of Arizona, Phoenix native John Moraga got his wish, as he will face Wilson Reis in a clash of flyweight contenders on Apr. 14 at the Gila River Arena in Glendale.The UFC on FOX event is headlined by the lightweight battle between Dustin Poirier and Justin Gaethje. Winner of two in a row, the No. 10-ranked Moraga is coming off perhaps his most impressive UFC win to date, as he scored Performance of the Night honors for his first-round knockout of hot prospect Mag



Soto feels best way to handle business in Brazil is to get a finish
It was the opportunity of a lifetime, and Joe Soto didn't think twice about facing UFC bantamweight champion TJ Dillashaw on one day's notice back in 2014. He would lose that fight after putting in the gutsy kind of effort that has become his trademark, and he admits that he thinks about that night in Sacramento sometimes."I was close, I could have won that, but it didn't happen," said Soto, who was scheduled to face Anthony Birchak at UFC 177 before Renan Barao was



Shevchenko no stranger to fighting in her opponent's land
Valentina Shevchenko of Kyrgyzstan poses on the scale during a UFC Fight Night weigh-in at Mangueirinho Arena on February 02, 2018 in Belem, Brazil. (Photo by Buda Mendes/Zuffa LLC/Zuffa LLC via Getty Images)" align="center" />Whether in her native Kyrgyzstan, her longtime home of Peru, or in training destinations of Denver and Houston, Valentina Shevchenko may best be described as a Citizen of the World. And she's fine with that."Travel for me is everything," she said. "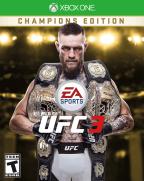 Step Back Into The Octagon With EA Sports UFC 3
REDWOOD CITY, Calif. – February 2, 2018 – Electronic Arts Inc. (NASDAQ: EA) today launched EA SPORTS UFC 3, bringing the thrill of mixed martial arts back to consoles with new gameplay features and animations, new social modes to challenge friends, and a new G.O.A.T. Career mode that delivers excitement both inside and outside of UFC's world-famous Octagon®. UPROXX calls EA SPORTS UFC 3 "Intense fun," and Bleacher Report states it "Plays like a dream.&rdqu



Fight Night Belem: Weigh-in Results
Check out the official weigh-in results for Fight Night: Machida vs Anders, which is headlined by the middleweight bout between Lyoto Machida and Eryk Anders, and airs live on FS1 Saturday, February 2 at 10pm ET from Belem, Brazil. Four prelim bouts will air live on FS2 starting at 8pm/5pm ETPT. Two fights will kick off the night of action on UFC FIGHT PASS starting at 7pm/4pm ETPT. Main Event - Five Round BoutLyoto Machida (186) vs Eryk Anders (186)FS1 Main Card - 10pm/7pm


Dodson-Munhoz bout removed from Belem card
After Pedro Munhoz missed weight by four pounds for his UFC Belem bout against John Dodson, UFC officials have pulled the fight from Saturday night's event.Munhoz weighed in at 140 pounds on Friday morning for the bantamweight bout.Moving into the co-main event slot is the flyweight bout between Valentina Shevchenko and Priscila Cachoeira.UFC Belem, which airs live on FS1, will proceed with 11 bouts. Read the Full Article Here



Unfiltered Episode 167: Cat Zingano, Valentina Shevchenko and UFC Fight Night Belem Preview
"Alpha" Cat Zingano joins the show for the first time and talks about returning to the Octagon at UFC 222 vs. Ketlen Vieira, dealing with back-to-back losses to Ronda Rousey and Julianna Pena, feeling comfortable training at Alliance MMA, Cris Cyborg vs. Amanda Nunes, her book, "Train Like a Fighter" and much more. Then, #1 UFC Women's Bantamweight Valentina Shevchenko calls in ahead of her Flyweight debut and discusses Priscila Cachoeira as an opponent, the future of the UFC Women's Flyweight d



LYOTO MACHIDA VS ERYK ANDERSEryk Anders has proven to be a gambler thus far in his MMA career, and a damn good one at that. No one takes Rafael Natal on short notice for their first UFC fight and then knocks him out. No one calls out Lyoto Machida after their second UFC fight, but Anders did that too. Will that gamble pay off? You might say it all depends on what Machida has left in the tank and if his chin can take Anders' bombs. But I say that maybe Anders is that good, and that if he be


Werdum vs Volkov headlines London Show
Fresh from a Fight of the Night win over Stefan Struve in September, Russia's Alexander Volkov will return to a main event once again on March 17, as he battles former heavyweight champion Fabricio Werdum at the O2 Arena in London.Winner of five straight, the current run of the No. 7-ranked Volkov includes a trio of UFC victories over Struve, Roy Nelson and Tim Johnson. But the 29-year-old's greatest challenge is in front of him in the form of one of the best heavyweights of all-time, Fabricio W



Dodson is fired up and frustrated
John Dodson punches Eddie Wineland during the UFC Fight Night event on April 22, 2017 in Nashville, TN. (Photo by Jeff Bottari/Zuffa LLC)" align="center" /> John Dodson is fired up and frustrated in advance of his co-main event assignment opposite Pedro Munhoz this weekend in Belem.After returning to the bantamweight ranks with a swift knockout of Manvel Gamburyan just under two years ago, the former Ultimate Fighter winner has come away from two of his last three contests on the wrong side of s



Pancrase kicks off 2018 with must-see flyweight battle
Legendary MMA promotion Pancrase kicks off 25th anniversary year with this Sunday, February 4 (late Saturday night in the US) with 13-fight card headlined by a must-see flyweight title fight. Pancrase 293 is headlined by boxer turned King of Pancrase Senzo Ikeda taking on 22-year-old knockout artist Yuya Wakamatsu. The event is live on UFC FIGHT PASS.Ikeda defends his title for the first time after taking the Flyweight King of Pancrase belt from Japanese MMA icon Mamoru Yamaguchi at Pancrase 289



Anders "hit the bullseye" with Machida call-out
The hint was right in front of us, in Eryk Anders' UFC bio, where he listed the languages he spoke as English and "some Portuguese."He laughs, admitting that his wife Yasmin not only taught him some Portuguese, but that she comes from Brazil. So maybe there is a method to the middleweight up and comer's madness in calling for a fight in Belem with hometown hero Lyoto Machida, as Anders may have his own rooting section at Arena Guilherme Paraense when he takes on "Th



Unfiltered Episode 166: Stipe Miocic Talks DC and TUF, and UFC On FOX Charlotte Recap
The baddest man on the planet, Stipe Miocic, calls in to talk about his record-breaking win over Francis Ngannou at UFC 220, his UFC 226 superfight against Daniel Cormier, coaching The Ultimate Fighter: Undefeated, and more. Plus, Jim and Matt break down all the action from North Carolina at UFC On FOX this past weekend, the recently announced fights between Al Iaquinta and Paul Felder, and Carlos Condit vs. Matt Brown, and discuss Ronda Rousey's WWE debut, Nate Diaz and Eddie Alvarez going back


Boston homecoming shows Dana White's rapid rise as head of UFC
All White did was use his street-smart Boston savvy to turn UFC from a dying-on-the-vine brand to a multibillion dollar industry running sanctioned events in every U.S. state. Much like in his early Boston jobs, White did the heavy lifting, worked as the front man and yeah, still fights here and there, though he mostly keeps his smackdowns these days to the verbal kind against fighters and promoters who tick him off. Read the full article here. Read the Full Article Here



Fight Night Charlotte Scorecard
Saturday's UFC Charlotte event is in the books, and now that the dust has settled in North Carolina, it's time to go to the scorecard to see who the big winners were at Spectrum Center.1 – Ronaldo "Jacare" SouzaI gotta admit, I was a bit skeptical about "Jacare" Souza's chances against Derek Brunson last Saturday. He's 38 (and I can say that because I'm 49), coming off a nearly year-long layoff, was with a new team, and Brunson hits har



The first month of the UFC's 2018 campaign is already in the books, but there is no slowing down as the action moves outside of the United States for the first time this year with Saturday's Fight Night: Machida vs. Anders event in Belem, Brazil.Headlined by a middleweight clash between former title challenger (and light heavyweight champion) Lyoto "The Dragon" Machida and surging newcomer Eryk Anders, with bantamweights John Dodson and Pedro Munhoz holding down the co-ma



Fight Night Belem: Fantasy Cheat Sheet
Undefeated @ErykAnders heads to #UFCBelem to face @LyotoMachidafw this Saturday!Who You Got pic.twitter.com/LslAZcv4qQ — UFC Europe (@UFCEurope) January 29, 2018 The UFC returns to Brazil this weekend with a middleweight main event pitting former champion Lyoto Machida against fast rising star Eryk Anders in the main event.Anders has looked unstoppable since arriving in the UFC with an athletic background that includes a stint as a football player at the Un


Machida motivated to get back on track in hometown
A post shared by Lyoto Machida (@lyotomachidafw) on Jan 22, 2018 at 11:49am PST Lyoto Machida waited more than two years to return to the Octagon in October of last year, but the triumphant return of the former light heavyweight champion and perennial middleweight contender didn't go anywhere near how the Brazilian standout envisioned.Midway through the first round, the fight was stopped as Derek Brunson pressed forward, swarming the retuning veteran



For Munhoz, now is the time to shine
Pedro Munhoz has won four straight heading into his co-main event assignment against John Dodson this weekend in Belem, Brazil. Along the way, he's collected a trio of submission finishes with his signature guillotine choke, but despite his current run of success, it might be the performance of his most recent victim that helps get "The Young Punisher" a little more recognition heading into Saturday's fight card on FS1."I was thinking about that," Munhoz said



6-time UFC champ Rousey makes WWE debut at Royal Rumble
Former UFC women's bantamweight champion and pioneer Ronda Rousey made her debut for World Wrestling Entertainment Sunday in Philadelphia shortly after the first-ever women's-only Royal Rumble match concluded. Rousey, who last fought inside the Octagon at UFC 207 in December 2016, stood in the WWE ring and pointed to Wrestlemania sign hanging in the arena. "Rowdy" spoke to ESPN.com about her transition to professional wrestling from mixed martial arts. "This is my life now. First priority



Ronaldo "Jacare" Souza spoiled Derek Brunson's homecoming with a devastating first-round knockout to cap off FOX UFC Fight Night from Charlotte on Saturday night. Returning from a nine-month layoff, Souza didn't look like he skipped a beat in the opening round as he defended Brunson's best shots on the feet before firing back with his own counter right hands that consistently found a home against the No. 8-ranked middleweight. While his punches were working, it was Souza's kicking ga



Bektic, Price among Charlotte prelim highlights
GREEN vs KOCH Charlotte on the edge of their seats!@NewBreed04 and @BobbyKGreen are giving it all tonight. #UFCCharlotte pic.twitter.com/tIMVog2ptW — UFC (@ufc) January 28, 2018 After going 0-3-1 in his last four bouts, Bobby Green's three-round unanimous decision win over Erik Koch at Spectrum Center in Charlotte may be the biggest of his UFC career, allowing the lightweight veteran to continue his quest to get to the top of the division. All three ju



Gritty main card yields wins for Fili, Gillespie and Dober in Charlotte
FILI vs BERMUDEZIn the UFC Charlotte co-main event at Spectrum Center, Andre Fili now has the first two-fight winning streak of his UFC career, as he won a three-round split decision over Dennis Bermudez.Scores were 29-28 twice and 27-30 for Fili, now 18-5. The No. 12-ranked Bermudez falls to 17-8.Both featherweights set a fast pace, Bermudez putting the pressure on as Fili tried to pick and poke at him with strikes from range, and while Bermudez had success with a quick and busy striking attack



Souza makes triumphant return, TKOs Brunson in rematch
SOUZA vs BRUNSONNo. 3-ranked middleweight contender Ronaldo "Jacare" Souza made it two for two over Derek Brunson in the UFC Charlotte main event at Spectrum Center Saturday night, knocking out the North Carolina native in the first round and repeating his 2012 win over the No. 8-ranked Brunson.Fighting more patiently than he has in recent fights, Brunson's measured approach was matched by Souza, who still found a way to land some hard right hands that got his opponent's



Condit-Brown heads to Glendale in April
Already host to an early Fight of the Year candidate between main eventers Dustin Poirier and Justin Gaethje, the Gila River Arena in Glendale, Arizona gets another jolt of stellar MMA on April 14 when welterweight action heroes Carlos Condit and Matt Brown square off.FOX will air the event.A former interim UFC welterweight champion Condit's reputation as one of the best of his era is set in stone, but the Albuquerque native still has goals to achieve in the sport, and he can kick off 2018 with



Fight Night: Jacare vs Brunson 2 Live Results
Who were the winners at Fight Night: Jacare vs Brunson 2? Click below to get the results for all the fights in Charlotte, North Carolina on January 27, 2018. Souza vs Brunson | Bermudez vs Fili | Rinaldi vs Gillespie | Dober vs Camacho | Koch vs Green | Bektic vs Pepey | Chookagian vs Romero Borella | Markos vs Lima | Kish vs Kim | Pichel vs Silva | Price vs Sullivan | Arnett Sandhagen | Fight Night: Jacare vs Brunson 2 main card Action starts at 8 pm ET Main even



How Andre Fili got his mojo back
Andre Fili wasn't like the other kids."I wouldn't even watch a cartoon unless it had fighting in it," he said, dead serious as he describes his childhood television viewing habits. "Certain shows would come on, and Ninja Turtles, I would watch. X-Men I would watch. But I wouldn't watch Magic School Bus because there was no fighting. I didn't care. All I gave a s**t about was fighting. I loved it." For more than half of his 27 years, fighting has be


Miocic and Cormier to coach TUF, Fight in July
Las Vegas – The highly anticipated 27th season of The Ultimate Fighter® will see UFC® heavyweight champion Stipe Miocic coach opposite light heavyweight champion Daniel Cormier. Following the series, which debuts Wednesday, April 18 on FS1, the two will battle for the heavyweight crown during the 7th annual UFC International Fight Week (July 3-7) at UFC 226®: MIOCIC vs. CORMIER at T-Mobile Arena on Saturday, July 7. The Ultimate Fighter®: Undefeated will also feature a dyna


Boxing Legend Roy Jones Junior Hits UFC FIGHT PASS
Las Vegas – One of the greatest boxers of all time – Roy Jones Junior – makes his final walk to the ring February 8 at the Bay Center in Pensacola, Florida, live and exclusively on UFC FIGHT PASS, the UFC's digital streaming service. In the last fight of a Hall of Fame career which began three decades ago Jones, 65-9 (47 KOs), will face the aggressive Scott Sigmon, 30-11-1 (16KOs), in a cruiserweight main event. The card features both boxing and mixed martial arts b