Sometimes you've just got to give it up to the men and women who consistently bring the excitement each and every time they step into the Octagon.While everyone likes an intriguing championship matchup or compelling clash of styles, there is something about hearing a fight announcement featuring those all-action types who can be counted on to deliver an entertaining fight, win or lose, no matter what, whenever they cross the threshold into the UFC cage.The trouble with a list like this is



Pilarte prepared to leave his mark
Dom Pilarte is a man of faith. And through all the ups and downs of the fight game, he trusted that one day that faith would be rewarded. Then came his July 17 bout with Vince Morales on week five of Dana White's Tuesday Night Contender Series, and he wondered just what test would he have to pass next when he got hit right on the eye by his opponent in the first round."I said, 'This is gonna be an issue,' and I tried not to think about it," said Pilarte, who saw a s



From fighter to MMA analyst, Laura Sanko a natural
Watching Laura Sanko deliver powerful monologues about Ian Heinisch and Devonte Smith on this season's final two episodes of Dana White's Tuesday Night Contender Series, you wouldn't know that the Kansas City resident wasn't a trained journalist.Speaking directly into the camera, the 35-year-old recounted the hardships and struggles that led each man down their respective paths to the Octagon, conveying their stories with the gravitas their journeys – and the indivi



The 10: Top UFC Welterweight Title Fights
There have been nine men who have carried the UFC welterweight title over the just about 20-year history of the belt, beginning with Pat Miletich and carrying forward to Tyron Woodley today, with Matt Hughes and Georges St-Pierre standing as the only two-time champions in the 170-pound weight class.Over that time, there have been 37 welterweight title fights (not including interim championships) that have produced some of the most iconic moments in UFC history. From massive upsets and incredible


Shahbazyan, Tarverdyan working towards making a dream come true
As Edmen Shahbazyan made his name in the amateur boxing world, winning at the PAL Tournament and the Desert Showdown and getting close to a berth in the 2016 Olympic trials, his coach, Edmond Tarverdyan, watched closely.Sure, Tarverdyan was the coach of UFC Hall of Famer Ronda Rousey and several other MMA notables, but he had also worked with former world boxing champion Vic Darchinyan and a host of hopefuls in the sweet science. So he saw the fast hands, the power, and the unlimited potential o



Barber knew the contract was hers even before the fight
Maycee Barber celebrates her victory over Jamie Colleen in their womens strawweight fight during Dana White's Tuesday Night Contender Series at the TUF Gym on July 17, 2018 in Las Vegas, Nevada. (Photo by Chris Unger/DWTNCS LLC)" align="center" />It's an exchange repeated throughout boxing history, so many times that it's impossible to pin down to one pugilist, but it still sounds cool whenever it is brought back."Champ, when did you know you had your opponent in trouble?&rdquo



De Randamie-Pennington highlights three bouts added to Denver card
A former champion, a top contender, and several top prospects will take to the Octagon on Saturday, November 10, as three intriguing bouts have been added to the UFC's 25th Anniversary event at Pepsi Center in Denver.UFC Fight Night, which airs live on FS1, is headlined by the featherweight bout between Frankie Edgar and Chan Sung Jung.In a bantamweight clash pitting two of the best in the game against each other, former UFC featherweight champion Germaine de Randamie makes her return to 135 pou



Antonina Shevchenko is right where she belongs, in the UFC with her sister
As a 3rd Dan black belt in Taekwondo and the president of the Kyrgyzstan Muay Thai Federation, Elena Shevchenko had no hesitation starting her daughters, Antonina and Valentina, in martial arts as youngsters. But more than two decades later, she probably couldn't have imagined that she would have not one, but both daughters on the UFC roster.So it was a pretty special day on June 26 when Antonina stopped Jaimee Nievera in two rounds on Dana White's Tuesday Night Contender Series and



Unfiltered Episode 221: Mickey Gall and Big Jay Oakerson
UFC Welterweight, and friend of the show, Mickey Gall joins the show and talks to the guys about fighting George Sullivan on August 25 at UFC Lincoln, learning from his loss to Randy Brown at UFC 217, working on his striking with Joe Schilling, living with Yves Edwards in Los Angeles, and more. Plus, comic Big Jay Oakerson joins in-studio and talks about how he got into MMA, Khabib vs. Conor, his new special "The Crowd Work Sessions 2", and more. Then, Jim and Matt discuss some MMA gossip and re



The highly-anticipated UFC 229 event on October 6 is starting to take shape, with five bouts announced Thursday for the card at T-Mobile Arena in Las Vegas, which is headlined by the UFC lightweight title fight between Khabib Nurmagomedov and Conor McGregor.Tickets for UFC 229 go on sale on Friday, August 17.In the flyweight division, two contenders will battle for position in the race to take on new champion Henry Cejudo, as No. 2-ranked Sergio Pettis faces No. 5-ranked Jussier Formiga.There wi


Sanchez battles White in Dallas on September 8
The great state of Texas will be treated to its first visit from Diego "Nightmare" Sanchez in over four years when he faces British finisher Craig White in a UFC 228 welterweight bout at American Airlines Center in Dallas on September 8.UFC 228, which airs live on Pay-Per-View, is headlined by a championship doubleheader featuring Tyron Woodley's welterweight title defense against Darren Till, and Nicco Montano's women's flyweight title defense against Valentina Shevchenko.A member of the UFC ro



The 10: The Best Dana White's Tuesday Night Contender Series Performances
Tuesday marked the conclusion of the second season of the wildly successful and tremendously entertaining Dana White's Tuesday Night Contender Series, with three more competitors earning UFC contracts, bringing the total number of new roster additions for Season 2 to 23 and raising the number for the series to 39 in total.By the way, that doesn't include the fighters who earned developmental deals or athletes who competed inside the TUF Gym this summer or last and received a call to



Spann bounces back on DWTNCS to earn UFC debut in Sao Paulo
On September 22, Ryan Spann will make his UFC debut against Luis Henrique in Sao Paulo, Brazil. A little over a year ago, the Texan didn't even know if he was going to ever fight again.It was a natural reaction from anyone who suffered a crushing defeat on the biggest stage he had ever been on, and after getting stopped in 15 seconds by Karl Roberson on season one of Dana White's Tuesday Night Contender Series last July, Spann believed that his big chance had passed him by"Init



Grant embracing change of scenery and the grind of MMA
As a former stuntman, Dwight Grant had been in more frightening situations, namely making a nine-foot jump off a New York City skyscraper to a ledge below just days before a fight. But when he got a dose of reality from American Kickboxing Academy head coach Javier Mendez early in his stay at the renowned California gym in 2013, he admits to being a little shaken up."When I came to AKA, I wanted to go to the UFC," recalls Grant. "I had just finished trying out for The Ultimate



Hardy delivers quick KO & Dana gives out three more contracts
Greg Hardy celebrates after his TKO victory over Tebaris Gordon in their heavyweight fight during Dana White's Tuesday Night Contender Series at the TUF Gym on August 7, 2018 in Las Vegas, Nevada. (Photo by Chris Unger/DWTNCS LLC)" align="center" /> After seven weeks, 19 contracts, two developmental deals, one spot on Season 28 of The Ultimate Fighter and a trio of Octagon debuts for victors, Season 2 of Dana White's Tuesday Night Contender Series wrapped up this week with one



Unfiltered Episode 220: Dana White, TJ Dillashaw, Henry Cejudo & UFC 227
UFC President Dana White joins the show and talks to Jim and Matt about a wide variety of topics including the recently announced Khabib vs. Conor McGregor fight, Nate Diaz's Octagon return, Stipe Miocic feeling disrespected by DC vs. Brock Lesnar, Eddie Alvarez's contract situation, the possibility of Ben Askren joining the UFC, Colby Covington's trip to the White House, and much more. First, TJ Dillashaw calls in and discusses the first defense of his second UFC Bantamweight title reign over C



Hernandez setting an example; legacy for his kids after his DWTNCS win
A week after Anthony Hernandez earned a UFC contract with a 40-second win over Jordan Wright on Dana White's Tuesday Night Contender Series, he hadn't started cutting down trees on his two acres of land in Zamora, California, but he was getting ready."I have a bunch of family, so all of them offered to let me use their chainsaws and come help," he laughed. "I'm pretty much set."He's set in more ways than one, having punched his ticket to the big sh



Dana White's Tuesday Night Contender Series Season 2 - Week 8 Preview
It's all come down to this.Following a season filled with some of the most action-packed fights in the sport, the latest season of Dana White's Tuesday Night Contender Series will come to an end tonight with 10 more fighters hoping to punch their ticket to a UFC contract.The most recent edition of the Contender Series saw four more athletes earn UFC contracts after another night filled with submissions and knockout finishes.Roosevelt Roberts, Ian Heinisch, Jordan Griffin and Juan Adams all joine



Lewis on the hunt after earning a contract on DWTNCS
Bevon Lewis was patient. Last month that patience was rewarded with a UFC contract. "I was just waiting to get a pair of those gloves on," said Lewis of the four-ounce UFC mitts that he will now get to wear in the Octagon on a regular basis. It hasn't been one of those decade-long waits to get the call to the big show, but it may have felt longer for the middleweight prospect after a second-round stoppage of Elias Urbina on the first season of Dana White's Tue



Saturday's UFC 227 event is in the books, and now that the dust has settled in Los Angeles, it's time to go to the scorecard to see who the big winners were at STAPLES Center.1 – Henry CejudoWhat a difference two years makes. From rock bottom to the top of the world, Henry Cejudo's win over Demetrious Johnson was another shining example of why there is no drama and place for redemption like there is in combat sports. Think about being knocked out by one of the greatest fi



It was the kind of celebrity-filled sellout crowd you could only find in Los Angeles, and the electric atmosphere lent itself to an evening filled with drama and storylines the likes of which are usually reserved for the movie studios across town in Hollywood. These are the UFC 227 talking points. Next Chapter Please TJ Dillashaw punches Cody Garbrandt in their UFC bantamweight championship fight during the UFC 227 event inside Staples Center on August 4, 2018 in Los Angeles, C



One champion successfully defended his title and a new king was crowned as UFC 227 unfolded on Saturday night from Los Angeles. In the main event, TJ Dillashaw slammed the door on his longtime rivalry with former teammate Cody Garbrandt with a stunning first-round KO to hold on to his bantamweight title. Both fighters were definitely gunning for the knockout, but it was Dillashaw who used pinpoint accuracy and a devastating counterstrike to put Garbrandt on wobbly legs midway through



Justine Kish - UFC fighter and...Ninja?
As a former Muay Thai world champion, Golden Gloves titlist and current UFC flyweight, it may be safe to say that Justine Kish is a bit of an adrenaline junkie. But if you had any doubts, a look at Kish in tonight's season premiere of Ultimate Ninja Challenge on Discovery (10pm ET) should remove any doubts."Being a contestant on the Ultimate Ninja Challenge was, by far, the hardest thing I have experienced in my entire life," said Kish, who competed with eight other contestants



History in the making: Cejudo takes belt from DJ
CEJUDO vs JOHNSONIn April 2016, Henry Cejudo hit rock bottom when he was stopped in a single round by Demetrious Johnson. Saturday night at STAPLES Center in Los Angeles, the 2008 U.S. Olympic gold medalist made it to the top of the MMA world in their rematch, as he ended the historic title reign of Johnson by way of a five-round split decision to become only the second flyweight champion in UFC history.Scores were 48-47 twice, and 47-48 for Cejudo, now 13-2. Johnson, who made a UFC record 11 su



Dillashaw leaves no doubt, finishes Garbrandt for second time
2-Nil #AndStill!!!!@TJDillashaw finishes Garbrandt in the FIRST ROUND!!! #UFC227 | B2YB @ToyoTires | pic.twitter.com/o0iTnqWa4s — #UFC227 (@ufc) August 5, 2018 DILLASHAW vs GARBRANDTWith a decisive first-round knockout in the main event of UFC 227, TJ Dillashaw may have put his rivalry with Cody Garbrandt to rest, as he successfully defended his UFC bantamweight title for the first time with a second finish of his former training partner at Los Angeles' STAPLES Cen



Who were the winners at UFC 227: Dillashaw vs Garbrandt 2? Click below to get the results for all the fights at STAPLES Center in Los Angeles on Saturday, August 4th, 2018. Dillashaw vs Garbrandt | Johnson vs Cejudo | Swanson vs Moicano | Viana vs Aldrich | Santos vs Holland | Munhoz vs Johns | Simon vs Jackson | Ramos vs Kang | Sayles vs Moraes | Perez vs Torres | Taylor vs Zhang| Vera vs Buren UFC 227: Dillashaw vs Garbrandt 2 Main Card Action starts at 10 pm ET on P



UFC Returns to China with First-Ever Event in Beijing on Nov. 24
BEIJING, CHINA – UFC® today confirmed its first-ever event in Beijing, China, will be held at the Cadillac Arena on Saturday, November 24. Limited early bird tickets for UFC FIGHT NIGHT® BEIJING, Presented by General Tire, are on-sale now via Damai.cn and 247tickets.cn.Following last year's highly successful sell-out debut in mainland China, UFC, the world's premier mixed martial arts organization, is primed to deliver another thrilling night of action to fa



Moicano delivers early finish on main card
OHHHH! @MoicanoUFC drops Swanson in round 1! #UFC227 pic.twitter.com/vK9Pj8DYZb — #UFC227 (@ufc) August 5, 2018 MOICANO vs SWANSONBrazilian featherweight contender Renato Moicano spoiled the Southern California homecoming of Cub Swanson, defeating the veteran star via first-round submission in a UFC 227 bout at STAPLES Center in Los Angeles.Both fighters had their moments in the early going, but with a little over two minutes remaining, a left hand dropped Swanson. A fur


The 10: The Best Action from the Month of August
July was bonkers.Four weeks, five events and 62 fights later, there is a new UFC heavyweight champion, new threats in the middleweight and light heavyweight division to track and familiar names who have solidified their standing as top contenders in their respective weight classes, plus two new additions to the role call of Ultimate Fighter winners.There were crazy knockouts, impressive comebacks and slick submissions to go along with a host of fan-friendly back-and-forth contests and it was all



Who were the winners at UFC 227: Dillashaw vs Garbrandt 2? Click below to get the results for all the fights at STAPLES Center in Los Angeles on Saturday, August 4th, 2018. Dillashaw vs Garbrandt | Johnson vs Cejudo | Swanson vs Moicano | Viana vs Aldrich | Santos vs Holland | Munhoz vs Johns | Simon vs Jackson | Ramos vs Kang | Sayles vs Moraes | Perez vs Torres | Taylor vs Zhang| Vera vs Buren UFC 227: Dillashaw vs Garbrandt 2 Main Card Action starts at 10 pm ET on P



Munhoz, Simon earn big wins on UFC 227 prelims
MUNHOZ vs JOHNSBantamweight standouts Pedro Munhoz and Brett Johns put on a show for the fans at STAPLES Center in Los Angeles on Saturday, with Brazil's Munhoz taking a three-round unanimous decision victory over Wales' Johns in UFC 227 prelim action.Not surprisingly, the fight was competitive from the start, with the two contenders standing in the pocket and testing each other's standup. Johns landed several hard right hands, but Munhoz was the busier and more effective strik



Aldrich not feeling pressure from making PPV main card debut
On tough days at the 303 Training Center in Westminster, Colorado, all JJ Aldrich needs to think of is that buzzer to get her through practice and on to the next day.She laughs when asked about quitting the warehouse job she had until before her 2017 win over Chanmi Jeon, and the first thing she thinks about is the buzzer that let her into the building."I would go to work every day and I'd have to hit this loud buzzer," she said. "And every day I'd tell myself I&rsq



Garbrandt predicts 1st round KO & DJ calls for 20 straight wins on Embedded
Just days away from the big stage, Episode 4 of Embedded provided some interesting interactions and bold predictions. At the host hotel, co-main event opponents Demetrious Johnson and Henry Cejudo cross paths and the feeling is more awkward than bitter. "I know it's weird but we'll see each other Saturday," Cejudo says before whispering to the camera that DJ is a "frien-emy". Cejudo then meets up with fellow title challenger, Cody Garbrandt, during



Swanson's simple goal: win every fight
Cub Swanson is a happy man. Yes, he's still in the top five in the featherweight division, he's on Saturday's UFC 227 main card in a fight against Renato Moicano, and he bought $26,000 in tickets so friends and family get to watch him perform in a rare Southern California home game. But that's not why he's happy. Or should I say the main reason for his happiness. These days, the perennial 145-pound contender is most at peace when talking about his new – and gr



Dillashaw back where he belongs - with the belt
In any sport, there's an apparent need for endless analysis and breakdowns of what happened on a particular night on the field, the court or in the Octagon. TJ Dillashaw is no different when it comes to his take on his first fight with Cody Garbrandt. He's just a little more succinct."The first time I fought Cody Garbrandt, I knocked his ass out," Dillashaw smiles. "It's simple."In the mind of the UFC bantamweight champion, there's nothing deeper t



UFC heads into the end of 2018 with a series of explosive matchups
The fall of 2018 is promising to be one to remember for MMA fans, as the UFC announced several high-profile bouts taking place as the leaves turn and the dog days of summer disappear, chief among them a UFC 230 bout between Dustin Poirier and Nate Diaz at New York City's Madison Square Garden on November 3.Also made official at Friday's 25th Anniversary press conference in Los Angeles were the main events for upcoming shows in Sao Paolo and Denver.On September 22, one of Brazil's favorite



The temperatures in Los Angeles this summer have been record-setting, suffocating SoCal in a soup of steam and sweat. The bad news for the city is that Saturday's UFC 227 extravaganza will do nothing to decrease the heat. In fact, quite the opposite. Packed with bad blood, great records, historic implications and tons of local love, the Staples Center showdowns will ensure there is no chill in the City of Angels. These are the reasons to watch UFC 227. Putting the &l



Garbrandt thinks about belt daily, says Dillashaw stole everything from him
In life, Cody Garbrandt is living like a champion. Wife, son, new house, endorsements, a biography on bookshelves. The only thing missing is the belt. On Saturday, he can fill that empty space if he evens the score with TJ Dillashaw in the main event of UFC 227 in Los Angeles."I'm healthy, I'm hungry, I'm motivated to go out there and get the strap back," said Garbrandt, who has spent plenty of time thinking about what went wrong on November 4, 2017, the night in Ne



Khabib vs McGregor set for October 6
THE FIGHT IS ON!@TeamKhabib vs @TheNotoriousMMA Oct. 6 in Las Vegas at #UFC229! pic.twitter.com/GHNzmj4eWY — #UFC227 (@ufc) August 3, 2018 The biggest fight of 2018 will take place at T-Mobile Arena in Las Vegas on Saturday, October 6, as "The Notorious" Conor McGregor returns in an attempt to retake the UFC lightweight title from the hands of unbeaten champion Khabib Nurmagomedov in the main event of UFC 229. The bout, which was announced Friday in Los Angel



UFC 227: Official Weigh-In Results
Check out the official results of the weigh-ins for UFC 227: Dillashaw vs Garbrandt 2. The event happens live from the Staples Center in Los Angeles, CA on Saturday August 4, 2018. You can order the evnt for any device by clicking here. Main Event - UFC Bantamweight Title Bout TJ Dillashaw (135) vs Cody Garbrandt (134.75)Co-Main Event - UFC Flyweight TitleDemetrious Johnson (125) vs Henry Cejudo (124.5)Main Card 10pm/7pm ETPTCub Swanson (145.25) vs Renato Moicano (146)Polyana Viana



DJ knows each fight gets bigger, as he preps for 12th straight defense
Demetrious Johnson doesn't mind a second go-round with Henry Cejudo this weekend in Los Angeles. The way he sees it, it's the price one pays for success."Rematches are gonna happen when you're a dominant champion," said the UFC's first and only flyweight champion, 11 record-setting title defenses into a reign that began in 2012.And why wouldn't he welcome a rematch with the 2008 U.S. Olympic gold medal-winning wrestler, considering he stopped him in less



Ricky Simon poses for a portrait backstage after his victory over Merab Dvalishvili during the UFC Fight Night event at the Boardwalk Hall on April 21, 2018 in Atlantic City, New Jersey. (Photo by Mike Roach/Zuffa LLC/Zuffa LLC via Getty Images)" />I should have kept my mouth shut. The topic was harmless enough, and Ricky Simon and I both agreed that now that he was in the UFC, it wasn't going to be tough finding fights that stuck anymore. He was particularly pleased that after some starts



Unfiltered: Cub Swanson, Din Thomas, and UFC 227 Preview
"Killer" Cub Swanson calls in ahead of his UFC 227 bout with rising contender Renato Moicano and talks to Matt and guest cohost Phoenix Carnevale about how the fight with Renato came to be, how they match up stylistically, training with TJ Dillashaw at The Treigning Lab, expecting twin boys in the coming weeks, and more. Later, the great Din Thomas calls in for an impromptu phoner and helps break down the main and co-main events of UFC 227, and gives an update on a possible Amanda Nunes vs. Cris



Dillashaw: Cody is never going to get a title shot again
We caught up with @UFC champ @TJDillashaw to ask him about his highly anticipated rematch with Cody Garbrandt, how he feels about defending the belt in Los Angeles & the state of the 135 pound division. #UFC227Read the full Q&A here : pic.twitter.com/i522KBul33 — UFC News (@UFCNews) August 2, 2018 On Saturday, TJ Dillashaw will put his bantamweight title on the line when he steps in the Octagon with former friend turned foe, Cody Garbrandt



DJ brushes off Cejudo's comments & Garbrandt is greeted by Tyson on Embedded
UFC flyweight champion Demetrious Johnson proved to be the better fighter when he finished Henry Cejudo in Round 1 at UFC 197 to defend his belt. Since then "Mighty Mouse" has defended his belt three more times and solidified his spot in the UFC's Greatest of All-Time conversation. Now - a little more than two years removed from their first encounter - Cejudo believes it's his time after winning back-to-back fights to earn the title shot at UFC 227 on Saturday.



Oezdemir vs Smith to headline in Moncton
The UFC heads to Moncton, New Brunswick, Canada for the first time on Saturday, October 27, and it will be a five-round light heavyweight showdown headlining the UFC Fight Night event, as No. 2-ranked contender Volkan Oezdemir faces rising star Anthony "Lionheart" Smith.Tickets for UFC Fight Night, which airs live on FS1 from the Moncton Events Center, go on sale on September 14.Eager to stamp his ticket for another shot at the 205-pound title, Switzerland's Oezdemir has the po



UFC 227: Fight By Fight Preview
TJ DILLASHAW VS CODY GARBRANDTCody Garbrandt has the power, skill and determination to beat TJ Dillashaw and regain his bantamweight title in the main event of UFC 227 this Saturday. Dillashaw has the same tools to make it 2-0 against his former teammate. So what this fight may come down to is who was affected more by their first bout in NYC last November? Suffering your first loss, and by knockout, no less, can be a traumatic blow to a fighter's ego, and some are never the same again. If



Jackson never stopped despite not getting a contract on DWTNCS
Montel Jackson didn't get a UFC contract after his June stoppage of Rico Disciullo on Dana White's Contender Series, but that didn't deter the unbeaten bantamweight from his path.In 'The Matrix', when Neo went to see the Oracle, and the Oracle told him that he wasn't The One, he could have taken it two ways," Jackson said. "He could have put his head between his legs and pouted, or he did what he knew – he knew he was The One, and he believed


UFC & Bethesda Softworks announce new interactive partnership in Australia & New Zealand
SYDNEY – UFC, the world's premier mixed martial arts organization, and Bethesda Softworks, a ZeniMax Media company, today announced a partnership in the non-sports gaming space in Australia and New Zealand. With this collaboration, UFC and Bethesda will work on various initiatives throughout the Oceanic region while aligning to celebrate the launch of Fallout 76, the online prequel where every surviving human is a real person, set for release on Wednesday, November 14, 2018....



Cejudo: Vicious, Smart & Sharp
On August 4th, Henry Cejudo will get a second chance to do what no man thus far has been able to do: dethrone Demetrious Johnson for the UFC featherweight title. The two first met at UFC 197 in a bout that needed less than three minutes for Mighty Mouse to work his magic. In his quest to turn the tables, Cejudo has traveled the world to meet with the best training partners, and taken a philosophical approach to besting his opponent. We caught up with him in Los Angeles just ahead of his co-main



Swanson: It's my job to kick ass
One of the hottest fights on the UFC 227 card promises to be the featherweight brawl between No. 5 Cub Swanson and No. 10 Renato Moicano. More than one hundred of Swanson's SoCal family and friends will be in attendance as he looks to thwart the Brazilian's rise up the ranks. We caught up with him to talk about the fight, that massive family support, fatherhood and more. UFC: We were just talking to our UFC China counterpart and he told us the nickname they have for you in China. Can you guess w



Vera determined to put on a show for his hometown fans
Marlon Vera of Ecuador kicks Douglas Silva de Andrade of Brazil in their bantamweight bout during the UFC Fight Night event at Mangueirinho Arena on February 03, 2018 in Belem, Brazil. (Photo by Buda Mendes/Zuffa LLC/Zuffa LLC via Getty Images)" align="center" />It's not a UFC world championship. But it's better, as far as Marlon Vera is concerned, to see his seven-year-old daughter Ana Paula finally beginning to smile. Plagued by the rare neurological condition Moebius syndrome, whi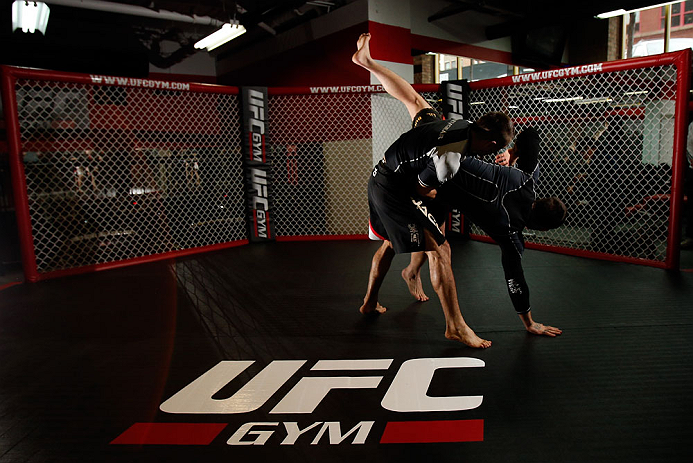 UFC Gym set to open 4th Hawaiian location with largest & most innovative facility in Kailua
HONOLULU – UFC GYM®, the rapidly expanding fitness franchise that creates training programs for all levels inspired by the training regimens of world-class UFC® athletes, today announced the opening of its fourth location on the island of Oahu in Hawaii. In partnership with UFC Hall of Famer BJ Penn, this location in Kailua will provide members with a brand new, 20,000 square foot, full-service premium training facility that will include high quality equipment and amenities, includ



Cejudo: DJ is human, anything can happen
In April 2016, Henry Cejudo had it all figured out, and he was about to let UFC flyweight champion Demetrious Johnson know about it."My mindset was not only am I gonna beat this guy, but I'm just gonna drag him through the mud," Cejudo said of his first meeting with Johnson at UFC 197 in Las Vegas. "I'm gonna show people my skills, my strength and my will. I'm gonna use it upon him."It didn't play out like that on fight night, and in less than thre


Holland makes leap from DWTNCS to UFC 227 main card
Kevin Holland may hate me one day for putting this in print, but when I reached out to him to see about arranging an interview, his almost instant response was:"I love interviews."Later, once we were on the phone, I gave him an opportunity to retract his statement, letting him know that in over two decades covering combat sports, no one ever said that to me. He wasn't backing down."Those guys are trippin'," he said. "That's part of the game. It&rsq



UFC 227 Open Workouts: Audience connections and SoCal love
LA's Novo theater outside the Staples Center, the home of Saturday's UFC 227 Pay-Per-View event, was the host to free open workouts as unique as the city itself. The defending champions, TJ Dillashaw and Demetrious Johnson, bookended the show with their athletic prowess, while both challengers, Cody Garbrandt and Henry Cejudo used their time on the stage to connect with the lively Angeleno crowd.Flyweight champion Demetrious Johnson kicked off the proceedings with another one of his


UFC names Trifecta Nutrition first-ever official meal delivery partner
LAS VEGAS and SACRAMENTO, Calif. – UFC®, the world's premier mixed martial arts organization, today announced a new, multi-year marketing partnership with Trifecta Nutrition, the nation's largest all-organic meal delivery service. Under the groundbreaking new agreement, Trifecta becomes UFC's first-ever "Official Meal Delivery Partner", creating a brand-new sponsorship category for UFC. In return, Trifecta will have a branded presence at the UFC Performanc



The two pairs of champions and challengers headlining UFC 227 on Saturday night at Staples Center in Los Angeles took part in a media conference call on Tuesday afternoon, and the differences between how the two sets of combatants views their respective opponent were drastic, although in keeping with the dynamics surrounding these two tremendous matchups.In this fight, as in the build up to their first encounter at UFC 197, flyweight champion Demetrious Johnson and challenger Henry Cejudo had ve



Sayles begins new journey at UFC 227
Teenage Matt Sayles couldn't be more excited. He was about to meet some of his MMA heroes at the Alliance MMA gym in Chula Vista, and the night before he scoured YouTube for highlights of one of those fighters – then-UFC bantamweight champion Dominick Cruz.Then he met Cruz, who was wearing gloves and a mouthpiece. And they sparred."I'm an amateur fighter at that point, so I get in the cage and I'm doing pretty good on the feet," Sayles recalled. "I got t


Correia-Aldana pulled from UFC 227 card
Due to injury, Bethe Correia has been forced to withdraw from her UFC 227 bout against Irene Aldana. The fight will not be replaced and the card will proceed with 12 bouts.UFC 227, which airs live on Pay-Per-View from STAPLES Center in Los Angeles, is headlined by championship rematches between TJ Dillashaw and Cody Garbrandt and between Demetrious Johnson and Henry Cejudo. Read the Full Article Here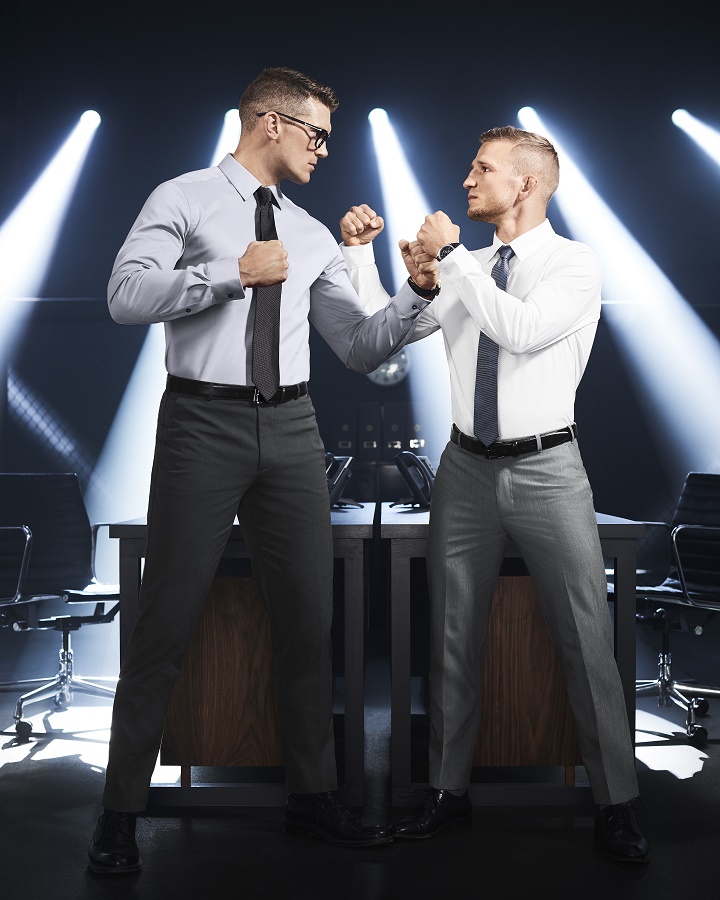 Van Heusen steps into the Octagon to become Official Men's Dress Furnishings Provider of UFC
NEW YORK (July 31, 2018) — PVH Corp. (NYSE: PVH) today announced a new campaign for its Van Heusen brand, which includes a partnership with UFC, the world's premier mixed martial arts organization. The partnership, which begins today, establishes Van Heusen as UFC's first-ever "Official Men's Dress Furnishings Provider," bringing its innovative and flexible menswear choices to the brand's worldwide fan base. To kick off the campaign and partnership, ...



Four more contracts handed out on Week 7 of DWTNCS
Contracts given = The Boss hands out four contracts at tonight's @DanaWhite's Tuesday Night Contender Series! (B2YB @GruntStyle) pic.twitter.com/cczX26tvtE — UFC (@ufc) August 1, 2018 After three more contracts were handed out last week to bring the total for Season two to 15 (with a couple developmental deals mixed in), the five sets of combatants that hit the cage Tuesday on the penultimate Dana White's Tuesday Night Contender Series card of the season had to be



A pair of title fights featuring some of the best pound-for-pound fighters in the sport will highlight UFC 227 from Los Angeles, as TJ Dillashaw puts the bantamweight belt up for grabs when he faces former champion Cody Garbrandt, while Demetrious Johnson looks to extend his historic title defense streak when he meets Henry Cejudo in the co-main event.Dillashaw and Garbrandt obviously know each other very well and their first fight played out as the back and forth war that was expected. Ultimate



Dillashaw: I'm gonna ruin Cody's career at 135 pounds
Bantamweight champion TJ Dillashaw took control of the 135 pound division with his knockout victory over former teammate and now rival, Cody Garbrandt. While he would be more than happy for the same result when he meets Garbrandt in the Octagon at the Staples Center in Los Angeles, Dillashaw hopes to show off a different side of his game this time around."I'm a killer man, I'm a killer now once it hits the floor," Dillashaw said on UFC 227 Embedded. "I haven't



Unfiltered: Cody Garbrandt and Calgary Recap
Former UFC Bantamweight champion Cody "No Love" Garbrandt joins the show and talks to Jim and Matt about his UFC 227 championship rematch with TJ Dillashaw, having the best training camp of his life preparing for this fight, life as a new father, and much more, including answering some fan questions. Plus, the guys recap all the action from Calgary and discuss Renzo Gracie's submission win over Yuki Kondo, Conor McGregor's plea deal, and Khabib's comments on how a possible matchup with Con


Dana White's Tuesday Night Contender Series Season 2 - Week 7 Preview
It's been a stellar season thus far for Dana White's Tuesday Night Contender Series, with several more fighters added to the UFC roster from the latest installment. Last week saw three more fighters earn their way to the UFC with victories, along with an 18-year old prospect being offered a developmental contract.Heavyweight prospect Jeff Hughes earned a first-round knockout to join his teammate Stipe Miocic on the UFC roster, while Australian Jim Crute looked outstanding in his victory as well



Perez determined to impress at UFC 227
Nearly a year removed from the fight that changed his life, Alex Perez isn't focused on anniversaries or even what happens after this Saturday's UFC 227 bout against Jose "Shorty" Torres. It's all about August 4 for the flyweight from Lemoore, California."I've never been a guy who brags about stuff or looks ahead, because when I was younger I did that a couple times in wrestling tournaments," said Perez. "And then all of a sudden, I didn&rsqu



UFC donates $25,000 to Three Square Foodbank in Southern Nevada
Today UFC President Dana White and VP of Athlete Development Forrest Griffin presented Three Square Foodbank, a nonprofit who provides wholesome food to hungry people in Southern Nevada, with a donation for over $25,000. The funds will account for nearly 80,000 ready-to-eat meals.Three Square CEO Brian Burton accepted the donation on the organization's behalf."A child cannot thrive if they're hungry. A parent cannot provide the best life for others if they're hungry,&rdqu


Riddled with so many injuries and replacements that it almost seems like a work of fiction, UFC 149, the promotion's first visit to Alberta in 2012, was not exactly the spectacle it was conceived to be. Fast forward to six years later. It's Dana White's birthday. For the occasion, he promises Calgary an epic night of fights to make up for that blighted first visit. And boy, did he make up for it. A great night of fights from start to finish, the FOX card was a Pay-P



Fight Night Calgary: Fantasy Rewind
Whatever questions were still remaining from their first fight, Dustin Poirier answered with a vicious second-round TKO to finish former champion Eddie Alvarez in their main event showdown in Calgary, Alberta, Canada on Saturday night. After illegal knees brought their first meeting to a controversial end, Poirier was more determined than ever to answer the call in the rematch and that's exactly what he accomplished.Poirier put a blistering pace on Alvarez by not only showcasing his incredible s



Cormier inspires Cejudo ahead of his UFC 227 rematch
"Demetrious Johnson is just a human being like me. And he's always been a human being just like me. Bleeds just like me." Those are the words of Henry Cejudo, just weeks before he confronts the man considered by many to be the best fighter to ever compete inside the Octagon. Cejudo succumbed to Johnson once already, and he's been rebuilding himself and preparing for this moment ever since. Further, he found inspiration in longtime friend Daniel



Hot on the heels of one of the best shows of the year, the UFC roars into Los Angeles with a Pay-Per-View event topped by twin championship rematches.UFC 227 is headlined by a bantamweight title fight between current champ TJ Dillashaw and former titleholder Cody Garbrandt, with flyweight kingpin Demetrious "Mighty Mouse" Johnson looking to make it a dozen straight successful title defenses when he takes on Olympic gold medalist Henry Cejudo in a co-main event rematch.While a couple



Fight Night Calgary: Scorecard
Saturday's UFC Calgary event is in the books, and now that the dust has settled in Canada, it's time to go to the scorecard to see who the big winners were at Scotiabank Saddledome. 1 – Jose AldoBefore Saturday's co-main event with Jeremy Stephens, I wondered if a great fighter like Jose Aldo had one great fight left in him. I got my answer, and while the Brazilian star took his share of shots early from the "Lil' Heathen," a shot to the liver chan



Ortiz, Powell, Makhachev and Cutelaba score finishes on Calgary prelims
MEIN vs MORONOAlberta welterweight Jordan Mein delivered a big win for his home province faithful Saturday night, putting together a unanimous decision over Texas' Alex Morono in a UFC Fight Night prelim bout at Scotiabank Saddledome in Calgary.After some wild exchanges early, Mein took Morono down and set the tone for the rest of the fight, as he used his grapping to control his opponent throughout the rest of the bout. Morono made a late charge with a guillotine choke attemp



Poirier takes out Alvarez in Calgary rematch
POIRIER vs ALVAREZ RIVALRY CLOSED. #UFCCalgary pic.twitter.com/fCmsaToiXN — UFC (@ufc) July 29, 2018 A tactical error cost former UFC lightweight champion Eddie Alvarez big in the Scotiabank Saddledome in Calgary on Saturday, as an illegal elbow took a dominant position away and gave Dustin Poirier the opening he needed to hurt and stop Alvarez in the second round of their UFC Fight Night main event rematch."This is what I do, I live for this. I


Nine bouts added to September Sao Paulo event
The UFC's return to Sao Paulo, Brazil on September 22 promises to be an action-packed one, with nine bouts announced on Saturday for the card at Ginasio do Ibirapuera.In light heavyweight action, it's the return of perennial contender Rogerio Nogueira, as he makes his first start since November 2016 against hard-hitting Sam Alvey.Closing in on a shot at the women's bantamweight crown, No. 2-ranked Ketlen Vieira will compete at home in Brazil for the first time as a UFC fighter,



Aldo stops Stephens, Jedrzejczyk impresses on Calgary main card
ALDO vs STEPHENS ONE. TWO.VICIOUS body shots send @JoseAldoJunior home with the win! #UFCCalgary pic.twitter.com/bsoRFJixJU — UFC (@ufc) July 29, 2018 Following two losses to Max Holloway, some wondered if former featherweight champion Jose Aldo had seen better days. But with a stirring performance at Scotiabank Saddledome in Calgary, Aldo resurrected his career with a first-round stoppage of Jeremy Stephens in the UFC Fight Night co-main event.After a tacti



Fight Night Calgary Live Results
Who were the winners at Fight Night Calgary: Alvarez vs Poirier 2? Click below to get the results for all the fights at Scotiabank Saddledome, Calgary, Alberta, Saturday, July 28, 2018. Eddie Alvarez vs Dustin Poirier | Jose Aldo vs Jeremy Stephens | Joanna Jedrzejczyk vs Tecia Torres | Alexander Hernandez vs Olivier Aubin-Mercier | Jordan Mein vs Alex Morono | Hakeem Dawodu vs Austin Arnett | Kajan Johnson vs Islam Makhachev | Gadzhimurad Antigulov vs Ion Cutelaba | John Makd



Hernandez focused on constantly evolving as a person and fighter
After calling his shot before his short-notice UFC debut against Beneil Dariush and scoring a shocking 42-second knockout of the lightweight contender in March, don't expect Alexander Hernandez to tone anything down the second time around as he prepares to face Olivier Aubin-Mercier on Saturday."I do see myself knocking him unconscious in the first two minutes," Hernandez said. "It's just like the Dariush fight."When the 25-year-old Texan gives his prediction



Fight Night Calgary Official Weigh-In Results
Here are the official weigh in results for Fight Night Calgary, which features a pivotal lightweight bout in the five-round main event between Eddie Alvarez and Dustin Poirier. The co-main features two veteran UFC featherweights: Jose Aldo and Jeremy Stephens.Five early FIGHT PASS prelims will kick off the action at 4pm/1pm ETPT before the action moves over to FOX at 6pm/3pm ETPT.Lightweight Main Event Bout, 5 Rounds Eddie Alvarez (155) vs Dustin Poirier (156)Featherweight Co-Main Event Bou


Alexander Hernandez: Media Day Q&A
One of the highlights of UFC 222 was the debut of Alexander Hernandez. Stepping in for an injured Bobby Green against the perennially dangerous Beneil Dariush on a mere eight days notice, he maximized his moment on the big stage with a 42-second knockout victory. The performance found him immediately crashing into the Top 15 lightweight rankings, and EA Sports called wanting to add him to the latest update of the hit UFC 3 video game. Just a few months removed from the knockout, he finds himself



Aldo to prove why he's still a true champion
Jose Aldo has been in 14 consecutive championship fights dating back to when he stepped into the cage as the challenger against Mike Brown at WEC 44 on November 18, 2009.That's two more than Georges St-Pierre and Demetrious Johnson, three more than Jon Jones and four more than Ronda Rousey. As great as Anderson Silva's reign over the middleweight division was, "The Spider" never went more than five consecutive bouts without competing in a non-title affair.For 10 consecuti



Jeremy Stephens: Media Day Q&A
When Jeremy Stephens enters the Octagon Saturday night in Calgary, it will be his third fight in under seven months; and they weren't just any fights. They were decisive statement KO/TKO victories over Dooho Choi and Josh Emmett that put his entire division on notice. At only 32 years old, he's still among the most tenured UFC stars, starting in the promotion back in 2007 at UFC 71. He'll find himself standing across from another decorated featherweight in Jose Aldo in a co-mai



Unfiltered: Jeremy Stephens, Dustin Poirier and Calgary Preview
"Lil' Heathen" Jeremy Stephens calls in at the top of the show and talks to Matt and guest co-host Jamie "English" Crowder about his UFC on FOX co-main event bout with Jose Aldo in Calgary, settling in at Alliance MMA again with head coach Eric Del Fierro, trying to step in for Max Holloway against Brian Ortega at UFC 226, and more. Then, Dustin "The Diamond" Poirier joins the show and discusses his highly-anticipated rematch with Eddie Alvarez, losing respect for Eddie since the first fight, wo



Calgary Fight By Fight Preview
Eddie Alvarez punches Dustin Poirier in their lightweight fight during the UFC 211 event at the American Airlines Center on May 13, 2017 in Dallas, Texas. (Photo by Josh Hedges/Zuffa LLC/Zuffa LLC via Getty Images)" align="center" />EDDIE ALVAREZ VS DUSTIN POIRIERYou could give me an Eddie Alvarez-Dustin Poirier-Justin Gaethje round-robin tournament for the championship of each other over and over again and I'd be fine with that. Simply put, these are the fighters that draw people into the



Poirier not done until he gets the gold belt
Dustin Poirier used to be predictable on fight night. Think of a soldier ripping his helmet off and running into battle with a machine gun under each arm. Today, though, even before he's reached his 30th birthday, Poirier is a different guy. Now, he's the sniper picking off foes from high in the sky."Exactly, you know it," he laughs when discussing his evolution. "And that's exactly what it is. It's maturing as a fighter, but not just fighting, but in li



Alvarez motivated to show he's the top contender in the lightweight division
Eddie Alvarez interacts with the media during the UFC Fight Night Ultimate Media Day event at Hyatt Regency Calgary on July 26, 2018 in Calgary, Alberta, Canada. (Photo by Jeff Bottari/Zuffa LLC/Zuffa LLC via Getty Images)" align="center" />Eddie Alvarez has achieved a rare double play in that he's a fighter's fighter and a fan's fighter. Usually, it's either one or the other, with an athlete drawing admiration from his peers but drawing little elsewhere, while those prai



Good vibes, high energy dominate Calgary open workouts
Built in 1921, the historic Palace Theatre in downtown Calgary has earned its status as a landmark by providing the city with all manner of entertainment for nearly a century. It's somehow fitting that it was built during the golden age of movie houses, as it helped escalate the drama that will ultimately unfold Saturday across town at the Scotiabank Saddledome. The site of Fight Night Calgary's open workouts, the line into the venue snaked down snaked down 8th Avenue and ultim



In first non-title bout since 2014, nothing has changed for Jedrzejczyk
What makes a champion? It's a question Joanna Jedrzejczyk was asked endless times during her reign at the top of the UFC's strawweight division from 2015 to 2017, and she had her own answers."I thought maybe talent, maybe hard work," she said. "But after so many years of training and titles, I know that it's discipline."That discipline keeps Jedrzejczyk in the gym, even after the loss of her title to Rose Namajunas in November of last year and a subseque



For Torres, Colorado camp, personalized coaching 'a game changer'
A post shared by Tecia Torres (@teciatorres) on Jul 22, 2018 at 9:57am PDT Some fighters migrate to the biggest, most established gyms in the sport, leaving their original base of operations and smaller crew of coaches and training partners to work alongside 30, 40, 50 like-minded individuals on a daily basis, receiving direction in a larger class setting.Others move in the opposite direction, breaking from the big squads to find a more intimate setup, whe


Dana hands out three contracts in Week 6
Through the first five weeks of Season two of Dana White's Tuesday Night Contender Series, there have been a number of firsts that have transpired: the first time four contracts were handed out at once; the first time two returning competitors earned contracts; the first time sisters were on the UFC roster together; the first time the lights went out mid-fight.Last week marked the first time that two 20-year-olds were awarded contracts, as Edmen Shahbazyan and Maycee Barber started and end



Fight Night Calgary: Alvarez vs. Poirier 2 Fantasy Cheat Sheet
As the UFC embarks on a return to Calgary, Alberta, Canada this weekend, one of the most highly anticipated fights of the entire year is set for the main event as former champion Eddie Alvarez takes on Dustin Poirier.The two lightweights met just over a year ago with the fight ending in a no contest.Now Alvarez and Poirier will look to settle the score once and for all when they meet on Saturday night, with the winner almost assuredly taking a decided step towards title contention.Also on the ca



Woodley vs Till to headline Dallas event
The UFC's return to Dallas on September 8 will now feature a championship doubleheader as the promotion announced Tuesday that undisputed welterweight champion Tyron Woodley will put his title on the line for the fourth time against unbeaten British banger Darren Till in the UFC 228 main event at American Airlines Center. Tickets for UFC 228, which airs live on Pay-Per-View, go on sale on July 27. In the co-main event, Nicco Montano defends her UFC women's flyweight title for the first time agai



Thirteen years in, Stephens is hitting his best stride
Jeremy Stephens celebrates after his knockout victory over Josh Emmett in their featherweight bout during the UFC Fight Night event at Amway Center on February 24, 2018 in Orlando, Florida. (Photo by Jeff Bottari/Zuffa LLC/Zuffa LLC via Getty Images)" align="center" />There aren't many athletes who finally hit their stride and begin performing to their full potential 10 years into their careers. In most cases, you have a pretty strong indication of who they are, what they're capable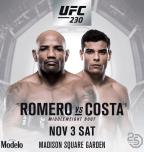 Romero vs Costa set for MSG in November
In the middleweight division, few have made the impact that Yoel Romero and Paulo Costa have made on opponents, and on November 3, the foundations of Madison Square Garden may shake when two of the most explosive finishers in the sport meet in a UFC 230 bout in New York City.The bout joins another intriguing 185-pound showdown between No. 5-ranked Ronaldo "Jacare" Souza and No. 7-ranked David Branch.Stay tuned to UFC.com for more UFC 230 fight card announcements and ticket on-sale dates.Fresh fr



Olivier Aubin-Mercier embracing his inner Canadian Gangster
Olivier Aubin-Mercier is finally feeling comfortable, both inside and outside the Octagon.Thrust into the spotlight after reaching the welterweight finals on TUF: Nations, the inexperienced French-Canadian judoka was instantly saddled with the same unfair comparisons and expectations that seem to be attached to various top young talents from the Great White North.With only a handful of professional bouts to his name and still in the developmental stages of his career, people wanted to know if Au



Dana White's Tuesday Night Contender Series Season 2 - Week 6 Preview
It's been an exciting season thus far as Dana White's Tuesday Night Contender Series continues to produce numerous new fighters for the UFC roster.With an astonishing finishing rate as well, the fights on the Contender Series have been nothing short of action-packed, with every athlete doing whatever it takes to get noticed by UFC President Dana White and the UFC matchmakers sitting cageside.The latest installment of the Contender Series will feature the long awaited debut of Nick Newell, who ha



Alexander Hernandez reacts after defeating Beneil Dariush by TKO in a lightweight bout duirng UFC 222 at T-Mobile Arena on March 3, 2018 in Las Vegas, Nevada. (Photo by Isaac Brekken/Getty Images)" />(Adopts The Rock's voice)Finally – the UFC has come back to Calgary.When the action hits the Octagon on Saturday at the Scotiabank Saddledome, it will have been 2198 days since UFC 149 took place – I did the math – and while it has been an agonizingly long wait for the passio



Newell knows what he's capable of, aims for finish on DWTNCS
Nick Newell wants you to know one thing before he makes his Dana White's Tuesday Night Contender Series debut against Alexander Munoz this week."I'm not a one-handed fighter by any means," said Newell. "I'm one of the best fighters in the world who just happens to have one hand."Of course, the fact that Newell was born with one arm is a key part of his story, but the 32-year-old lightweight's attitude and body of work ensures that it's not th



Fight Night Hamburg: Fantasy Rewind
Anthony Smith certainly seems to enjoy his new weight class.The former middleweight turned light heavyweight has now managed to knock off a pair of UFC legends in back-to-back fights with Smith's latest victory coming against former champion Mauricio "Shogun" Rua at UFC Fight Night from Hamburg, Germany.Smith took the fight on short notice and certainly made the most of his opportunity as he needed just 89 seconds to bludgeon Rua with punches and elbows to get the knockout win.Smith has now beat