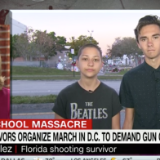 Aide to Florida GOP Rep Fired for Saying Student Gun Activists Are "Actors"
Benjamin Kelly, a now-former aide to Florida Republican state representative Shawn Harrison, recently argued to a reporter that two students from Marjory Stoneman Douglas High who have become prominent gun violence activists in the wake of the recent mass shooting at their school are actually crisis actors, a popular conspiracy theory term. Using a state email, …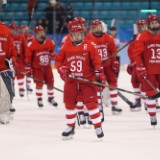 O.A.R. (the Band) Is Pretty Stoked About OAR (the Russian Olympians)
If you went to high school ten to fifteen years ago, chances are you're at least passingly familiar with O.A.R., the vaguely jammy Dave Matthews disciples who captivated the imaginations of lacrosse players and hemp necklace enthusiasts everywhere for a few years in the early and mid 2000s. Sadly for O.A.R., it's equally likely that you…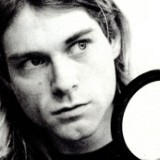 Nirvana: The 2004 Cover Story, 'The Ghost of Saint Kurt'
Romanticized, ripped off, and never quite forgotten, Kurt Cobain still haunts us like no other rock star. But ten years after his controversial suicide, as a new generation begins to experience his music in its own way, what do Cobain, Nirvana, and "grunge" really mean to anyone anymore?  According to Japan's Shinto faith,…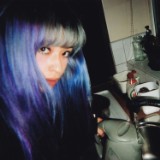 Stream Kero Kero Bonito's New TOTEP EP
Last week, we heard U.K. electro-poppers Kero Kero Bonito try something new on "Only Acting": fuzzy guitars that made them sound like a gliched-out Weezer. It turns out that song is part of a surprise new four-track EP titled TOTEP, which takes their mismatched lo-fi experimentation in still more directions. Opener "The One True Path" flirts with dark disco funk, while "You…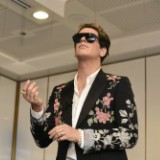 Milo Yiannopoulos Quietly Drops $10 Million Lawsuit Against Simon & Schuster
After a disastrous turn serving as his own legal counsel, alt-right poster boy Milo Yiannopoulos dropped his $10 million lawsuit against Simon & Schuster, The Bookseller reports. The tiresome contrarian initially sued the publishing house for voiding its book contract with Yiannopoulos after comments surfaced where the former Breitbart tech editor seemed to endorse pedophilia.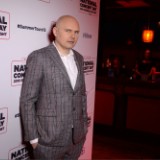 Billy Corgan Reveals Titles of Eight New Smashing Pumpkins Songs
Billy Corgan spent President's Day hyping new music from the mostly reunited classic Smashing Pumpkins lineup. Corgan teased the new music in an Instagram post where he announced that he was joining James Iha, and Jimmy Chamberlin, in Malibu "next week to sing shiny new lyrics and cut final guitar overdubs" after spending…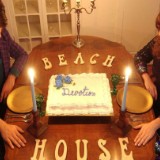 Beach House Announce Devotion 10th Anniversary Vinyl Reissue
To celebrate the tenth anniversary of their sophomore album Devotion, Beach House will release a deluxe vinyl reissue of the record. The reissue will come on a 180-gram "Gold Cloud Burst" vinyl, and was remastered at half-speed to play at 45 RPM. The double LP set also includes a handwritten lyric poster designed by keyboardist and vocalist Victoria Legrand. The…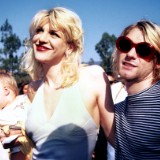 Courtney Love, Frances Bean Remember Kurt Cobain on What Would Have Been His 51st Birthday
Kurt Cobain was born February 20, 1967—meaning that today, February 20, 2018, would have been the Nirvana frontman's 51st birthday. The occasion didn't go unnoticed by Cobain's two most famous family members: Both Courtney Love and daughter Frances Bean Cobain marked the date with remembrances on Instagram. Love kept hers simple and touching, sharing a black-and-white snapshot of herself and Cobain with the…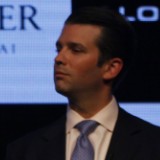 Donald Trump Jr. Praises India's Poor for Smiling
While on a trip to India to hawk luxury apartments, Donald Trump Jr. stopped by the CNBC TV18 studios to promote the new Trump-branded properties in Gurgaon, a suburb of New Delhi. While extolling the virtues of the Indian people, Don Jr. employed his usual grace and self-awareness to discuss why India's poor people are…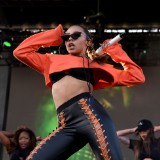 Video: Tinashe – "Faded Love" (Feat. Future)
Last week, Tinashe released a new song — the Future-featuring "Faded Love" — in what will hopefully actually be the rollout to her much-delayed sophomore album, and last night she revealed the video for the track. It's shot vertical iPhone-style and follows Tinashe as she dances alone in what looks like an abandoned warehouse of…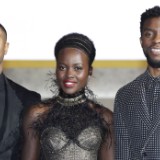 Black Panther Bounds to Record-Shattering $235M-Plus Bow After Strong Opening Weekend
In a defining moment for Hollywood, Disney and Marvel Studios' Black Panther exploded at the Presidents' Day box office, bounding to a record-shattering estimate of $201.8 million for the three-day weekend and a projected $235 million-plus for the four-day holiday frame. Those grosses are substantially ahead of Sunday's estimates of $192 million and $218 million,…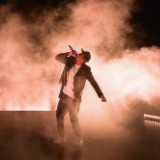 Jay-Z Tipped a Normal Amount on His $80,000 Bar Tab
Jay-Z went out and spent a lot of money on Sunday night, as you may have read in Page Six or seen on social media. For the birthday of his friend and Roc Nation Sports president Juan "OG" Perez, Jay ended up at the uptown Manhattan nightclub Playroom, where he ordered 40  bottles of Ace of Spades…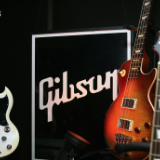 Gibson Guitars Releases Optimistic Statement in Response to Bankruptcy Reports
Reports over the weekend indicated that Gibson, the preeminent instrument manufacturer famous for developing some of the most popular early electric guitar models, might go bankrupt as early as this summer. The issue seemed to be an inability to refinance the company's bonds, which would result in the company being forced to pay an untenable $145…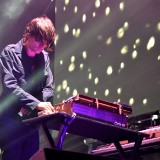 Jonny Greenwood To Release You Were Never Really Here Soundtrack Digitally and on Vinyl
Hot off the release of his soundtrack for the Paul Thomas Anderson film Phantom Thread, Radiohead guitarist Jonny Greenwood has announced that he'll be releasing yet another original score for the new Lynn Ramsay film, You Were Never Really Here. The soundtrack arrives March 9 on digital platforms via Invada Records/Lakeshore Records, and will see…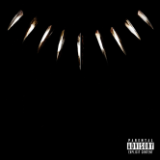 Review: Black Panther: The Album Is a Perfectly Timed Celebration of TDE's Influence
It's easy to understand how and why Black Panther would appeal to Kendrick Lamar. The Marvel comic book movie and its script, by director Ryan Coogler and screenwriter Joe Robert Cole, are dense with what one imagines would be thematic catnip for K.Dot: early 1990s inner-city California, heroism as identity, complex family dynamics, afrocentric historical…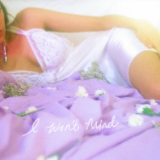 Listen to R&B Singer Raveena's Warm and Gentle Ballad "I Won't Mind"
On her 2017 debut EP, Shanti, New York-based singer Raveena Aurora made bubbly, warm R&B that used nature imagery and dreamy vocals to capture her self-love and healing. Her work has especially centered women of color, with the EP taking its name from the Hindi word for peace, an homage to her Indian-American roots. On…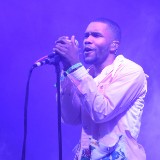 Frank Ocean Sues Collaborator Om'Mas Keith Over Blonde Writing Credits
Frank Ocean has filed a lawsuit in California federal court against his collaborator Om'Mas Keith, who is credited as a producer on Channel Orange and several tracks from Blonde. According to the suit, Keith falsely claimed credit to the American Society of Composers, Authors and Publishers for co-writing eleven Blonde songs. The suit, filed Tuesday in the U.S. district court…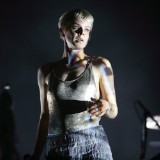 Robyn Hints That Her New Album Will Be Released This Year
It looks like Robyn's much-anticipated new album could be coming soon. When asked by a restless fan on Twitter recently about the album's release, the songwriter hinted that the album would be coming later this year. Last year, Robyn debuted a new song called "Honey" on an episode of the HBO series Girls, though the…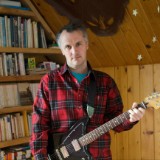 Mount Eerie – "Tintin in Tibet"
Mount Eerie's Phil Elverum recently announced Now Only, the follow-up to last year's heart-wrenching album A Crow Looked at Me and a continuing reflection on grief, memory, and acceptance following the death of wife Geneviève Castree from pancreatic cancer in 2016. We've already heard "Distortion," and today Elverum has released the new collection's opening track, "Tintin in Tibet," a gentle and sorrowful journey through some of Elverum's early…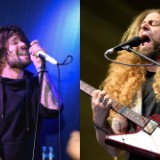 Coheed and Cambria and Taking Back Sunday Announce Tour
Mid-aughts emo fans, rejoice: Coheed and Cambria and Taking Back Sunday have announced a summer co-headlining tour. The tour kicks off on July 6 in Miami and runs through mid-August. California pop-punkers The Story So Far are also providing support on the tour. View the full schedule of dates below. July…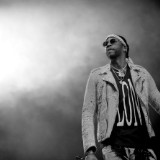 2 Chainz Announces New Album Via Blimp
Atlanta rap star 2 Chainz released Pretty Girls Like Trap Music, his last album, less than a year ago, and he followed it up with the surprise EP The Play Don't Care Who Makes It just a week and a half ago. But he's not slowing down yet, and this past weekend, 2 Chainz announced a new album…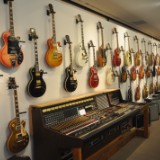 Report: Gibson Guitar Company Facing Imminent Bankruptcy
Iconic guitar company Gibson might be facing bankruptcy. According to reports from the Nashville Post and Dayton Daily News, the guitar-makers recently saw the departure of their chief financial officer, Bill Lawrence after just six months with the company. Now as $375 million in senior secured notes mature with another $145 million in bank loans…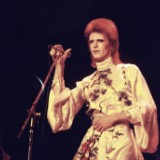 David Bowie's Aladdin Sane To Be Reissued on Silver Vinyl for its 45th Anniversary
To mark the 45th anniversary of David Bowie's Aladdin Sane, English imprint Parlophone will be reissuing the album on silver vinyl this April 20. The album's limited-edition remaster—which comes just five years after the album was reissued for its 40th anniversary in 2013—will only be available in "bricks and mortar" stores, according to a press…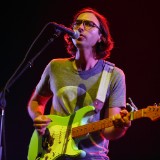 Watch Real Estate Play a New Song in Colorado
Real Estate postponed their fall tour just a week before former band member Matt Mondanile's sexual misconduct allegations surfaced, but the New Jersey group picked back up on the road last night for the first stop of their rescheduled tour at the Fox Theatre in Boulder, Colorado. During their set, they played a brand-new song, the first new material…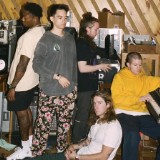 Stream Turnstile's New Album Time & Space
Baltimore's Turnstile have been on the slow ascent from word-of-mouth mainstays to torchbearers for 2010's hardcore for some time now. The last few years have seen the band flirting with a variety of the genre's most defining sounds from acts like Bad Brains and Rage Against the Machine, but on their latest album Time &…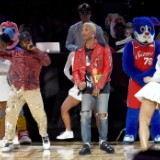 Watch N.E.R.D. and Migos' 2018 NBA All-Star Game Halftime Performance
Over the last few days, the 2018 NBA All-Star Weekend has been taking Los Angeles by storm. On Friday, Quavo, Win Butler, and Justin Bieber took part in this year's All-Star Celebrity Game, Kanye West made a surprise appearance with Kid Cudi, and Win Butler even sang karaoke. Last night, N.E.R.D. performed at the game's…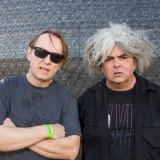 Melvins – "Stop Moving To Florida"
Melvins are back with a new song from their forthcoming album Pinkus Abortion Technician out this spring. Titled "Stop Moving To Florida," the song is a combination of "Stop," a 1969 James Gang single, and "Moving To Florida," an obscure Butthole Surfers song from their 1985 Cream Corn from the Socket of Davis EP. Melvins'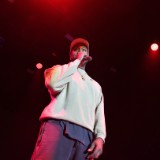 Watch Kanye West Return to the Stage for a Surprise Performance with Kid Cudi
Last night, Kanye West surprised the audience at Adidas' NBA All-Star Weekend event in Los Angeles. West introduced Kid Cudi and the two performed their Life of Pablo single "Father Stretch My Hands Pt. 1." Earlier this week, West came back to Instagram to flood the timeline with pictures of celebrity couples on Valentine's Day…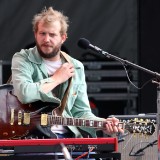 Watch Bon Iver Play Early Unreleased Song "Hayward, MI"
Bon Iver's 2007 album For Emma, Forever Ago technically turned 10 last July, but the album didn't see a proper international release until the band signed to label Jagjaguwar and formally released the album in February 2008. To honor the later release, Justin Vernon and co. held a 10th anniversary performance last night in Milwaukee,…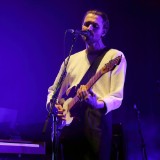 Watch Wild Beasts Play Their Last Show Ever
Last year, Wild Beasts announced that they were breaking up, finally concluding the project with a farewell EP. This week, the band released a final live album called Last Night All My Dreams Came True and also played their last show at London's Eventim Apollo. With a career-spanning 24-song, three encore set, the band triumphantly…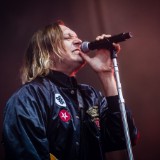 Watch Arcade Fire's Win Butler Sing His Own Song at Karaoke
After leading Team Clippers to victory at the the NBA All-Star Celebrity Game on Friday, Arcade Fire frontman Win Butler surprised fans with an impromptu karaoke performance of the band's 2007 track "Intervention" at a bar in Los Angeles. Few things are as cringe-inducing as performing your own song at karaoke, and Butler seems noticeably uneasy, wandering…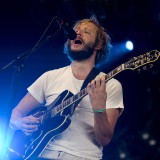 Bon Iver's Manager is Running for Congress
Longtime Bon Iver manager Kyle Frenette is planning to run for Congress. As The Wausau Daily Herald reports, Frenette intends to run for the Democratic nomination for Wisconsin's 7th Congressional district, a seat currently held by Representative Sean Duffy (R-WI), who has held the seat since 2011. Though he hasn't formally announced the campaign, Frenette…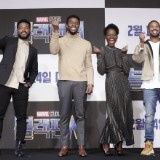 Kendrick Lamar-Curated Black Panther Soundtrack Debuts at No. 1
The Kendrick Lamar-curated Black Panther soundtrack has debuted at No. 1 on the Billboard 200 chart, according to Billboard. The album, which features music from SZA, The Weeknd, Travis Scott, and more alongside Kendrick, has earned 154,000 equivalent album units in the week between February 9-15, according to Nielsen Music. Of that 154,000 units, 52,000…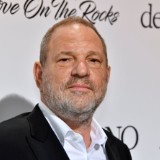 Weinstein Co. Fires President After Suit Alleges Inaction
The movie studio co-founded by Harvey Weinstein has fired its president, whose continued presence at the company was a source of controversy. The Weinstein Co. board said Friday it voted unanimously to dismiss David Glasser. A statement announcing the firing was released to the Los Angeles Times and the New York Times. New York…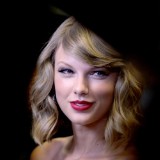 Taylor Swift's "Shake It Off" Copyright Lawsuit Dismissed By Court
Last year, Taylor Swift was sued on accusations of stealing lyrics for her 2014 song "Shake It Off." Now, the case has been thrown out by the court, with the judge ruling that the lyrics in question "not sufficiently original to merit copyright protection." The plaintiffs (songwriting duo Sean Hall and Nathan Butler)…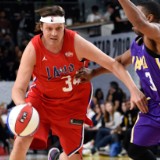 Watch Win Butler, Justin Bieber, & Quavo Play In The NBA All-Star Celebrity Game
The combined power of Quavo and Win Butler led Team Clippers to victory at the NBA All-Star Celebrity Game last night, triumphing over Justin Bieber's Team Lakers. Common, Flea, Jamie Foxx, Anthony Anderson, Michael B. Jordan, and Caleb McLaughlin also participated. Quavo was named MVP, an honor that Butler received in 2016 and Bieber claimed in 2011.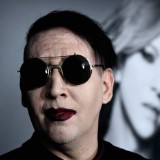 Charlyne Yi Accuses Marilyn Manson of Harassment, Racist Comments
Actor and comedian Charlyne Yi has accused Marilyn Manson of harassment and making racist comments. In a series of recent tweets, Yi writes about an instance that occurred while filming the medical dram "House," which she was a part of for the show's final season. "On the last season of 'House,' [Manson] came on set…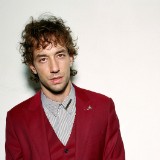 Albert Hammond Jr. – "Far Away Truth"
The second single from Albert Hammond Jr.'s upcoming solo album Francis Trouble is about the slippery nature of the truth: "Everything you hide between the lines is just another giveaway," Hammond Jr. sings on "Far Away Truth," over a sharp, noisy riff that will feel instantly familiar to Strokes fans. Francis Trouble, named in memory…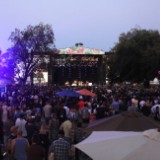 Report: AEG Plans to Continue FYF Fest in 2018
AEG and subsidiary Goldenvoice plan to continue Los Angeles' FYF Festival in 2018 after buying out founder Sean Carlson's 50 percent stake in the event, Billboard reports. The live entertainment conglomerate parted ways with Carlson last fall, shortly before accusations of sexual assault and harassment against him were made public. Last year, four women told Spin about alleged sexual misconduct by…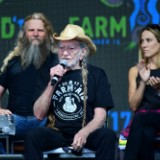 Willie Nelson Announces New Album Last Man Standing, Releases Title Track
Although Willie Nelson was recently sidelined with the flu, the country legend is coming back with a vengeance. Nelson's new album Last Man Standing is scheduled to drop on April 27, two days before he turns 85. This is a bit of pattern for the Texas native as he released 2017's God's Problem Child LP…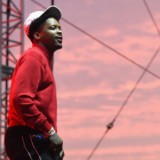 YG is back, this time with one-off single "Suu Whoop." The DJ Mustard-produced track is yet another non-album, non-mixtape single from the rapper, who has kept listeners waiting for a full-length project since 2016's Red Friday and Still Brazy. YG most recently featured on Nipsey Hussle's "Last Time I Checc'd," now available on Nipsey's album Victory Lap. According to Uproxx, YG says he's "back…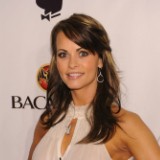 Here's How Trump's Allies Paid Off His Alleged Lovers
The New Yorker published a story Friday detailing how Donald Trump allegedly carries on and hides his extra-marital relationships. The report features an eight-page handwritten diary entry by former Playmate Karen McDougal, submitted to the magazine by a friend, detailing an alleged 2006 affair that overlapped with Trump's reported relationship with Stormy Daniels, the methods he…


That One Celebrity Golf Tournament Made Donald Trump Insanely Horny
Ronan Farrow has a new story in the New Yorker today that further confirms what we all intuitively knew to be true, which is that before becoming president Donald Trump fucked around wantonly as a married man. (He barely tried to hide this when it seemed like it didn't matter.) Farrow's story focuses on Karen…


Lord Huron – "Wait by the River"
Lord Huron have released "Wait by the River," the second (technically third) new song we've heard from the forthcoming album Vide Noir. Where two-part first single "Ancient Names" found the folk-inspired band flirting with garage rock, "River" offers a refined, waltz-like sound that can't quite cover for the sins of a fatalistically obsessed narrator. Vide Noir is out…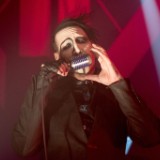 Marilyn Manson Melts Down Onstage in Weird Freestyle Blues Jam
Marilyn Manson cut short last night's concert at the Paramount in Huntington, New York after displaying "bizarre" onstage behavior, including a rambling freestyle jam and repeated demands for applause, according to multiple reports. Fan-shot videos show the 49-year-old shock rocker with his back to the crowd, delivered a half-mumbled, half-sung monologue as his band plays an aimless extended blues jam. By the…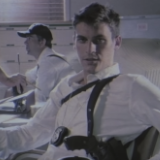 Video: Swimsuit Issue – "Look Now"
Trash Talk's Dave Gagliardi and male model Miles Garber are in a band cheekily dubbed Swimsuit Issue, and after creating one demo they ended up opening for Cat Power as their first gig. The duo have worked together since 2014, but are just now gearing up to release their debut EP later this year. After teasing their first single, "Look Now"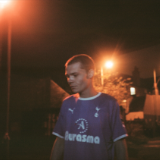 Westerman's Is a Modern Sophisti-pop Miracle
26-year-old London-based singer-songwriter Westerman has released several well-crafted art-pop singles over the past couple of years. Normally anchored by delicate, lightly phased-out guitar, his previous recordings channel rigorous craftsmen of his homeland—guys like John Martyn and Richard Thompson—at their smoothest and most melancholic. Unlike those guys, however, Westerman is no unabashed shredder, and his voice is a different, undamaged,…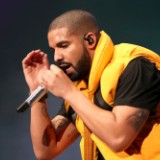 Drake is racking up good karma points in his latest music video for the Scary Hours track "God's Plan." "The budget for this video was $996,631.90," a caption reads at the video's start. "We gave it all away. Don't tell the label." The budget went to paying for everyone's groceries in a Miami supermarket, surprising a U of Miami student with…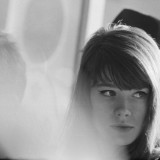 Françoise Hardy Announces New Album Personne D'autre
Françoise Hardy has announced a new album Personne D'autre. Her 24th release overall, the album marks her first since 2012's L'Amour Fou and features a cover of Michael Berger's song "Seras-tu La," as well as an adaption of Poet of the Fall's single "Sleep." "The album practically made itself," the songwriter shared in a press…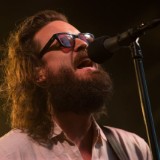 Watch Father John Misty Play New Song "Mr. Tillman" in Tokyo
It's been less than a year since Josh Tillman released his third album as Father John Misty — the ambitious and gorgeous Pure Comedy, one of the best albums of 2017 — but Tillman always seems to be working on something, and there's been talk of new material already. And now, there's a fan-recorded video…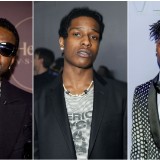 A$AP Rocky, Gucci Mane, 21 Savage – "Cocky"
It's been 10 years since Gucci Mane released "We Cocky" from his So Icey Boy mixtape, and five since he loosed the Young-Chop-produced "Supa Cocky" on I'm Up. Now the Atlanta rapper is taking charge on "Cocky," a collaboration with A$AP Rocky and 21 Savage devised specifically for the new basketball comedy Uncle Drew, starring Kyrie…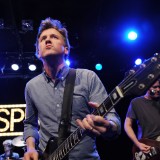 Listen to Superchunk's New Album What a Time to Be Alive
Superchunk's new album What a Time to Be Alive is now available in full. Following singles "Erasure" and "What a Time to Be Alive," the album looks to be their most political statement yet, with songs like "Bad Choices" and "Reagan Youth" channelling the punk and hardcore of their youth into something biting and roaring…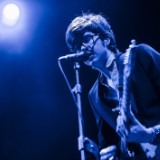 Listen to Car Seat Headrest's New Rerecording of Their 2011 Album Twin Fantasy
Car Seat Headrest's reworked album Twin Fantasy is now available in full. Originally released on Bandcamp in 2011, the album represents the culmination of the band's early years in Virginia, where songwriter Will Toledo cultivated much of the project's internet acclaim. So far, songs like "Beach Life-In-Death" and "Nervous Young Inhumans" have seen a bigger,…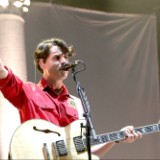 Last week, we heard "I Promise You," a song Ezra Koenig cowrote for the animated children's film Peter Rabbit as performed by James Corden who voices the leading bunny. Today, Koenig shared a new version of the song which he sings on. It's a delightful ditty about love and loss and irreplaceable companionship. Listen below.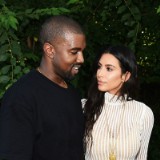 Kanye West's return to Instagram was predictably short-lived, and last night, the official @kanyewest account was wiped and deleted once more. For Valentine's Day, West returned to the platform to share a gallery of iconic celebrity couples past and present: Sonny and Cher, Faith Evans and the Notorious B.I.G., Jennifer Aniston and Brad Pitt, Paris Hilton and Deryck Whibley. All but…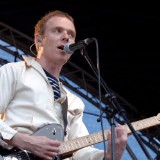 Listen to Belle & Sebastian's Third How to Solve Our Human Problems EP
Belle and Sebastian have finally shared their third How to Solve Our Human Problems EP in full. The release follows two previous EPs from the band last year and includes songs like "Poor Boy" and an updated version of their earlier track "Everything is Now." Like their last two releases, the new EP features portraits of the band's…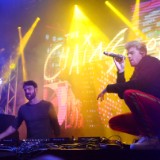 The Chainsmokers – "You Owe Me"
The Chainsmokers have shared their new single "You Owe Me." The track follows their 21 Pilots-sounding single "Sick Boy" from last month, now as part of a 2-sided single cleverly titled Sick Boy...You Owe Me. As another new single from the band, "You Owe Me" trades EDM bombast for palm-muted, pop-punk guitars and an occasional synth line, as the duo continues…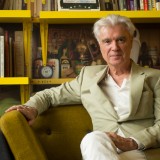 David Byrne has shared another single from American Utopia, his first full-length album in 14 years. Titled "This Is That," the track follows last month's "Everybody's Coming To My House" with a newfound energy, as Byrne trades starry-eyed saxophones for panned drums and sparse, barren vocals. Check it out below. …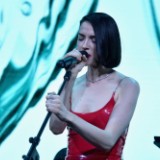 Watch St. Vincent Cover Pearl Jam
Pre-show acoustic covers are now routine for St. Vincent, who has posted short covers of everything from Sleater-Kinney's "Modern Girl" to a mash-up of Steve Miller Band's "The Joker" and Meredith Brooks' "Bitch" to Instagram. Yesterday, before her Asheville, NC show, St. Vincent posted a short acoustic cover of the Pearl Jam deep cut "Tremor Christ," honoring…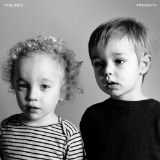 Stream Tanlines' New Children's EP, Presents
All of us are asking, all of us are thinking... What's up with Tanlines, the Brooklyn lo-fi disco duo whose 2012 debut Mixed Emotions remains a contemporary electro-pop touchstone? Jesse Cohen and Eric Emm are stay-at-home dads now, and it's inspired them to release a new EP of children's music. Presents features five classics you may remember from preschool ("If You're…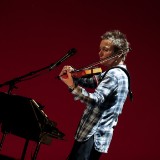 Stream Laurie Anderson & Kronos Quartet's New Album Landfall
Laurie Anderson has shared her new album with Kronos Quartet in full. Titled Landfall, the album pairs Anderson's vocal acrobatics with percussive, dissonant strings. The release follows singles "The Water Rises/Our Street Is a Black River" and "We Learn to Speak Yet Another Language" and was inspired by the musician's experience with Hurricane Sandy. Check…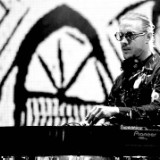 Video: Diplo – "Look Back" (ft. DRAM)
Diplo has released a music video for "Look Back," a new song featuring DRAM from the producer's upcoming California EP. The lush video is filled with, in Diplo's own words, "radical melancholy vibes." The creation of "Look Back" began in Post Malone's studio years ago, DRAM told Beats 1, and features production from Skrillex and additional vocals from…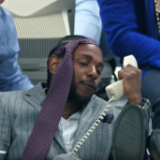 Video: Jay Rock, Kendrick Lamar, Future, James Blake — "King's Dead"
Jay Rock has released a video for his star-studded posse cut for the Black Panther soundtrack, "King's Dead." It is centered around Kendrick Lamar, Future, and Jay Rock partying on a crowded trading floor, in the barber shop, and on top of skyscrapers. There's some grainy footage of back alley sparring, and eventually, Kendrick ends up dodging…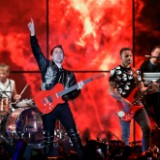 Three years after their latest album Drones, Muse have released a new single with the very Muse-y title "Thought Contagion." It's a three-minute song with a big chorus that's very much in their proggy alt-rock wheelhouse, and comes with an '80s-indebted video about sexy vampires and riot police. Watch it below. …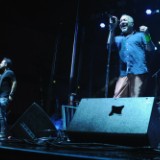 Smash Mouth – "Something Soon" (Car Seat Headrest Cover)
On Tuesday, mutual admirers Smash Mouth and Car Seat Headrest threatened to release covers of each other's songs, and on Thursday, Smash Mouth made good on that promise. On Jenny Eliscu's SiriusXMU show Thursday, Smash Mouth debuted its interpretation of Car Seat Headrest's "Something Soon" and Car Seat Headrest dropped what we assume is a restrained…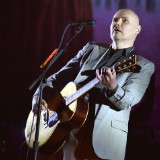 Smashing Pumpkins Announce Reunion Tour
As the Smashing Pumpkins' official countdown timer expired at noon Eastern time today, the band announced an extensive reunion tour with stops in 34 U.S. cities, plus Montreal and Toronto. (They first teased a few of the dates in an Instagram post yesterday.) The reunion lineup features original members Billy Corgan, James Iha, and Jimmy Chamberlin, plus Jeff Schroeder; notably, it does not…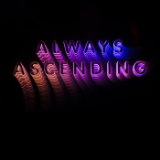 Review: Franz Ferdinand Still Have New Things to Say on Always Ascending
When Franz Ferdinand teamed up with Sparks for the 2015 collaborative project FFS, the only surprise was that it took so long. The former was the smartest band to emerge from England's mid-'00s post-punk revival and, like the Mael brothers, excelled at smarm-free cleverness. For example, people were too busy dancing to the strutting "Take Me…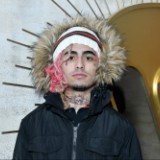 TMZ: Lil Pump Arrested After Shooting a Gun While Home Alone
"Gucci Gang" rapper Lil Pump is being held in a juvenile detention center after firing a gun while alone in his San Fernando Valley apartment, TMZ reports. According to the 17-year-old rapper's manager, his client said that three intruders were trying to break in to the apartment around four p.m. on Thursday and fired a gun through…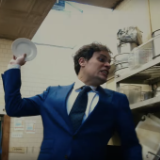 Video: Jeff Rosenstock – "Melba"
Jeff Rosenstock, the Brooklyn-based punk outsider behind Bomb the Music Industry!, has released the first video from his latest solo effort POST-. The visual for "Melba," directed by Ben Epstein and David Combs, stars Rosenstock as a restaurant manager who violently loses his temper after dealing with the pent up anger of a disgruntled patron. The cycle of aggression, which ends…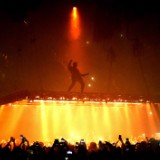 Kanye West Settles Lawsuit Over Canceled Saint Pablo Tour
Kanye West has settled a lawsuit over the 2016 cancelation of his Saint Pablo Tour, TMZ is reporting. West's touring company Very Good Touring previously sued the insurance company Lloyd's of London for $10 million for refusing to make payouts on a policy when the tour was canceled. According to TMZ, Lloyd's has agreed out of…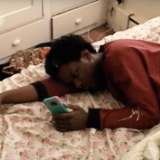 Following the release of two new albums in 2017, Hope and Revelations, Shamir is gearing up to release a 7" "double A-side" featuring two new singles. Today, he's released a video for the first track, "Room" (the other song is called "Caballero"). "Room" is about "feeling trapped even when there's an opening presented to you, those times you feel…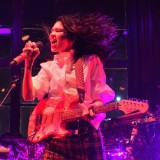 Grimes: "No Music Any Time Soon After All … Music Industry Is Trash"
The rollout for Grimes LP5 seemed to be going pretty smoothly there for a little bit. After some vague updates over the last year, just a few weeks ago she said that a new album would be due out this year ("spring but realistically, fall," to be specific). But all does not seem to be…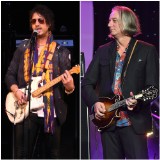 Joseph Arthur and Peter Buck Partied in Mexico and Then Started a Band Called Arthur Buck
Alt-folk singer-songwriter Joseph Arthur--remember Joe?--was apparently vacationing in Mexico when he ran into Peter Buck, of R.E.M. (and recently, Filthy Friends) fame. "I was like, 'Come swimming!" Buck recalled, speaking to Rolling Stone, and Arthur came to visit Buck and his wife's Baja home. Out of the seeds of this encounter--you better believe there was some jamming!--a new…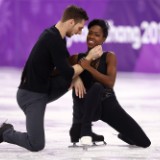 French Figure Skaters Used Disturbed for Their Olympic Routine
Not content to let the Meek Mill-loving Slovenian snowboarder Tit Stante steal all the music blog Olympic headlines, French figure skating duo Vanessa James and Morgan Cipres soundtracked their routine last night with a track from early-aughts nu-metal goons Disturbed. Sadly, they weren't performing gnarly triple axels precisely timed to the "OO WAH AH AH AH" part…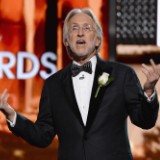 Grammys Defends Its Representation: 17 Percent of Our Nominees Are Women
The Recording Academy has come under criticism recently for its lack of representation of women among Grammy nominees. A widely shared University of California study claimed that over 90 percent of nominees since 2013 were men, and CEO Neil Portnow was rightly criticized when, on Grammys night, he said that women need to "step up" to help…


of Montreal – "Plateau Phase/No Careerism No Corruption"
Increasingly deep niche dance artist Kevin Barnes of of Montreal has followed first White Is Relic/Irrealis Mood single "Paranoiac Intervals/Body Dysmorphia" with (ahem) "Plateau Phase/No Careerism No Corruption." As Barnes elucidated in his album prologue, the new music is intended "to feel like the extended 'club edit' of album tracks" from the '80s. Each carries two titles "because so often the songs are about so many…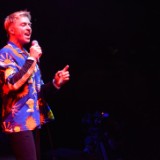 The Drums – "Meet Me in Mexico"
The Drums are offering up a zingy new love song, "Meet Me in Mexico," as a pay-what-you-will fundraiser to support ongoing recovery from last fall's earthquakes in Mexico. In a statement, Drums leader Jonny Pierce shouted out Mexican fans: I am grateful beyond measure for the love poured out to me from my Mexican and Mexican-American fans. I…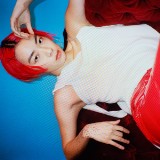 Rina Sawayama — "Valentine (What's It Gonna Be)"
For the Valentine's Day cynics in need of anything but a saccharine love song, Rina Sawayama is a hero. "Valentine (What's It Gonna Be)" is her debut release on 88rising, and pulls from the same bag of tricks Clarence Clarity used while producing her debut album RINA. The song features bombastic electric guitars, sleek, high-sheen 90's influenced…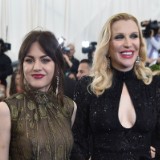 Frances Bean Cobain Celebrates Two Years Sober in Instagram Post
In an Instagram post Tuesday (February 13), Frances Bean Cobain opened up about a personal topic she hasn't discussed publicly in the past: sobriety. She decided to share now, she said, to mark her second year of sober living and in hopes of being "informative, even helpful" to others. Cobain, 25, is a model and artist and the only…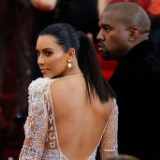 For Valentine's Day, Kanye Is Posting Photos of Iconic Couples Who've Broken Up
Happy Valentine's Day from Kanye West, who's reactivated his intermittently dormant Instagram account to share a snapshot of a handwritten Valentine's card ("Happy Valentine's Day babe"), followed by a stream of candid photos of iconic celebrity couples. Anyone who's followed entertainment news in recent decades won't hesitate to notice something less romantic: Almost every couple in…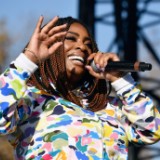 Kamaiyah — "Hennessy on Ice" ft. Bookie T
Kamaiyah has dropped "Hennessy on Ice" featuring Bookie T, a bouncing ode to the rapper's liquor of choice. Kamaiyah gave the drink a similar shout out on "Ain't Goin Home" from her debut mixtape A Good Night in the Ghetto. Since landing on XXL's Freshman Class list in 2017, she's released a mixtape, Before I Wake, and has…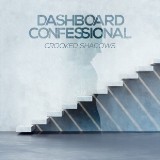 Review: Dashboard Confessional's Crooked Shadows Is a Hesitant Embrace of Contemporary Prop
Give Dashboard Confessional this: they presaged the therapeutic indulgences of today's pop charts by over a decade. When Julia Michaels informs us that she's got issues or Sam Smith bemoans how every time he opens up it hurts, consider 2004's "Vindicated," Dashboard's contribution to the Spider-Man 2 soundtrack. Recall the enthusiasm with which Chris Carrabba,…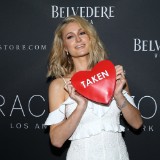 Paris Hilton's New Song "I Need You" Is Actually 8 Years Old
Paris Hilton released a new song today called "I Need You"—ostensibly at least. If you've followed her bizarrely compelling post-Simple Life path as a Cash Money Records signee and resident DJ in Ibiza, the tune might feel familiar, and not just because of its retro doo-woppish arrangement. "I Need You" has been floating around the internet in some…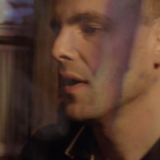 Amen Dunes has released a new video for "Blue Rose," the heady opening track of the upcoming album Freedom. Directed by Alex Goldberg, the clip finds Amen Dunes' Damon McMahon engaged in unstable self-narration, occasionally trading places with his younger self (played by skateboarder Alberto Olivier). Where the excellent lead single "Miki Dora" explored masculinity in the figure of a famously troubled…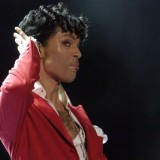 You Can Buy a Co-Writing Credit on a Prince Song for Just $490,000
"Soft and Wet," Prince's first-ever solo single, isn't his most recognizable or celebrated record. As of this week, though, it's the only Prince song for which you, an ordinary mortal, might be able to purchase rights to a co-writing credit. Chris Moon, a record producer and former owner of the Minneapolis studio where a teenage Prince recorded his first demo tape, is offering up his…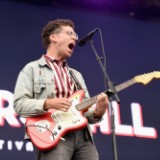 Parquet Courts' New Album Is Produced by Danger Mouse
Through all their success, Parquet Courts have kept pretty tight control of their music. Andrew Savage, one of the post-punk band's two singer-guitarists, does all the album art; Austin Brown, the other, produced and mixed their great fifth album Human Performance. For their as-yet-untitled sixth, they've enlisted a big-name outside producer for the first time: Danger Mouse, whose…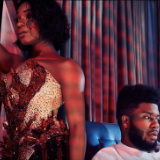 Khalid & Normani – "Love Lies"
Khalid and Fifth Harmony's Normani Kordei have teamed up for a new single, "Love Lies," which appears on the Jack Antonoff-curated soundtrack for the upcoming teen romantic comedy Love, Simon. The song, a slow, sensual ode to falling for someone, also marks Kordei's debut as a solo performer. Listen below.